Local Deal


Washington DC: $15 for Three Groupons, Each Good for $10 Worth of Frozen Yogurt, Smoothies & Teas at bluberi ($30 Value)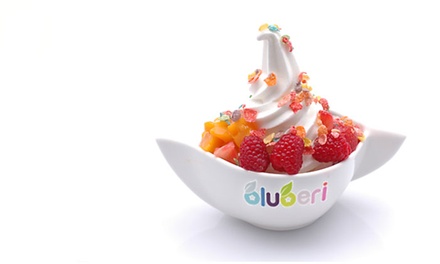 Frozen yogurt is a guilt-free treat, like a rerun of Cops in which all the criminals learned a lesson and later became librarians. Tell your taste buds to "freeze!" with this Groupon.
$15 for Three Groupons, Each Good for $10 Worth of Frozen Yogurt, Smoothies & Teas ($30 Total Value)
On three separate trips, patrons browse a menu, which includes a medium frozen yogurt ($4.57) and a take-home container of frozen yogurt ($11.49). Hand-crafted frozen greek yogurt boasts a thick and smooth texture and comes in a variety of flavors. The Fair Oaks Mall location is self-serve only ($0.52 per ounce). Frozen yogurt flavors are frequently rotated.
Limit 1 per person. Limit 1 per visit. Not valid for retail products or gift cards. Must use promotional value in 1 visit.