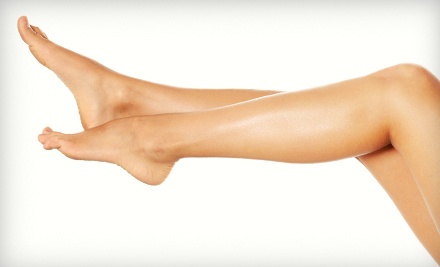 Beauty sometimes requires assistance, which is why celebrities have personal stylists and a lot of the most famous constellations are actually CGI. Look like a star with this Groupon.
$99 for Two Sclerotherapy Spider-Vein Treatments ($600 Value)
After an initial consultation, in which legs are examined and symptoms are evaluated, targeted injections help redirect pooled blood in the veins to healthier surrounding vessels, gradually fading the unsightly spots from view. Most patients can be treated in two to three sessions, though larger areas may require more treatments. The noninvasive injections require no anesthetic or downtime, and are used primarily to treat cosmetic vein issues; treatments may not be appropriate for varicose veins.
Vein Associates of Edina
Safe. Comfortable. If someone used these words to describe a recent experience, one might imagine that he or she spent the day in a friend's living room or a bank vault lined with pillows. In fact, customers have used those words to describe the atmosphere of Vein Associates of Edina. Led by board-certified physician and surgeon Robert J. Reese, the clinic's skilled staff members pride themselves on "checking our egos at the door each morning," allowing them to care for each patient and approach each scenario with an open mind. Treating varicose and spider veins with a variety of treatments, the staffers help guests attain blemish-free legs, allowing them to progress in their careers as Rockettes or professional mannequin impersonators.
Limit 2 per person, may buy 10 additional as gifts. Limit 2 per visit. Appointment required. 24-hr cancellation notice required. Must sign waiver. Consultation required; non-candidates will be refunded. May redeem across visits. Alternative treatment may be recommended following medical exam of legs. Valid toward alternative treatments if necessary. Not valid for ankles or below the ankle.