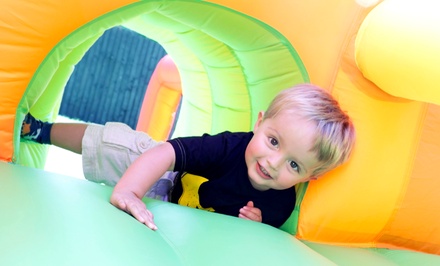 Without exercise, children will never build the strength to cut their own sandwich crusts or tear geometry books in half with their bare hands. Foster childhood vigor with this Groupon.
The Deal
$15.75 for four open-play sessions ($28 Value)
See the schedule for more details.
Limit 1 per person. Limit 1 per visit. Must sign waiver. Not valid for special events. Not valid with other offers.