Local Deal


Portland: $11 for $20 Worth of Sushi and Japanese Food at Ukiyoe (45% Off)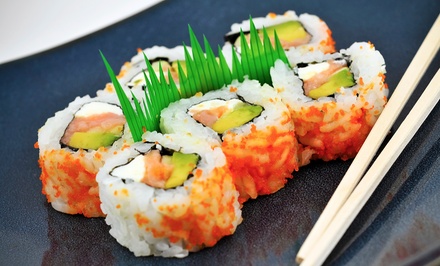 Seaweed is nature's duct tape--it works as well at holding together rolls of sushi as it does at quickly fixing a mermaid's broken bikini top. Keep it together with this Groupon.
The Deal
$11 for $20 worth of sushi and Japanese food
See the full menu
Limit 1 per person. Limit 1 per visit. Limit 1 per table. Limit 1 per party. Valid for parties of 2 or more people. Dine-in and dinner only. Not valid for happy hour or other specials.