Local Deal


Washington DC: $10 for Half a Dozen Signature Cupcakes at Midnite Confection's Cupcakery ($18 Value)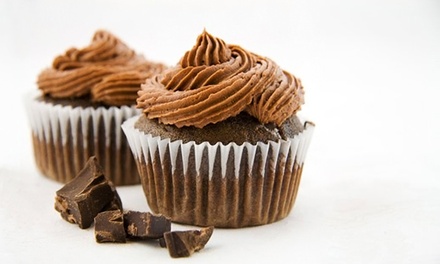 Cupcakes are everything great about full-size cakes but are smaller and come in a free wrapper, which looks like a tiny coffee filter and will make your desk smell like cake for two days. Appreciate the little things with this Groupon.
The Deal
$10 for half a dozen signature cupcakes ($18 value)
For the location of Midnite Confection's food truck, see their Twitter page.
Limit 1 per person. Limit 1 per visit. Valid for food truck location only. Available for the chef's selection flavors. Not valid on 5/26, 7/4, and 9/1. Advance order required; orders must be received by 9 a.m. the day before pickup. All orders must be confirmed by Midnite Confections by 8 p.m. day before for request to be valid for pickup. For food truck location follow https://twitter.com/MidniteCC.