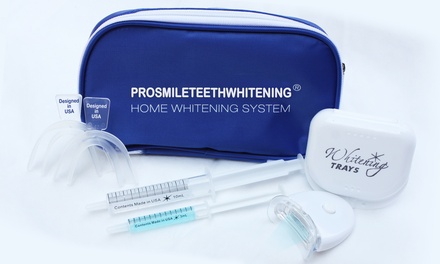 People whiten their teeth to make sure their smiles look great in photos or their molars match their skeleton in x-rays. Polish your image with this Groupon.
The Deal
$25 for one take-home whitening kit with lifetime gel refills ($199 value)
The kit includes custom trays, an LED light, and enough whitening gel for 7–14 applications, plus access to lifetime free refills. Read the FAQ or watch a video tutorial on using the whitening kit.
Limit 5 per person, may buy 5 additional as gifts. In-store or online redemption. Must be 14 or older.