Local Deal


Washington DC: Skin Resurfacing or One or Two Facials and Microdermabrasion at Impressions MediSpa (Up to 69% Off)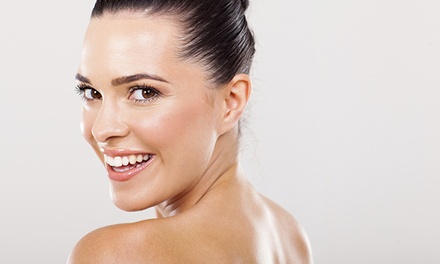 A facial can help you look like your old self, much like squeezing into your childhood overalls and showing up on your old kindergarten teacher's doorstep asking for juice. Recapture youth with this Groupon.
Choose from Three Options
A technician targets fine lines, discoloration, and scars with the Alma Harmony fractional laser, which sends microbeams of thermal energy into the skin and stimulates the body's natural healing process. Because each session affects only 20% to 25% of the treated area, the treatment requires minimal downtime; multiple sessions at three- to six-week intervals may be necessary for optimal results. Though patients generally return to work immediately, they sometimes experience redness and swelling for a few hours and a pinkish hue that can last between five and seven days. The treatment is not designed for dark skin.
The Obagi Radiance facial is a gentle chemical peel that eliminates the appearance of dull skin on the face, neck, back or decollete with virtually no downtime. Alternately, the medical microdermbrasion exfoliates skin using diamond tome technology to unclog pores.
Limit 1 per person, may buy 1 additional as gift. Valid only for option purchased. Appointment required.