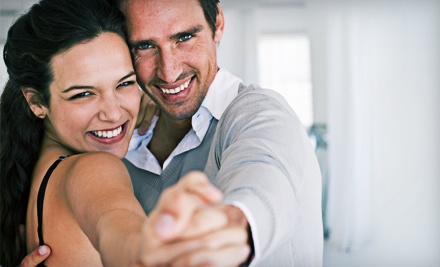 Moving one's body to the rhythm of music is a natural human instinct, just like running toward the sound of lightning. Move with this Groupon.
$39 for 10 Dance Classes ($150 Value)
Dancers learn the basics of their chosen dance, including rumba, salsa, and swing, before moving on to more advanced techniques in their 10 dance classes. Partners are not necessary or required with this offer. See the full class schedule.
Limit 1 per person, may buy multiple additional as gifts. Limit 1 per visit. Must activate by expiration date on Groupon, membership expires 6 months from activation date. Not valid for students who have attended classes within a year.