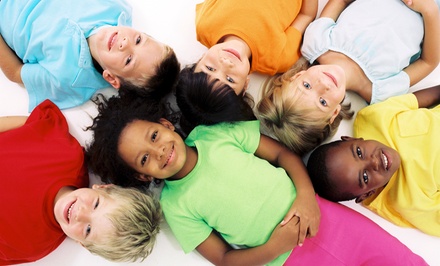 Children must be supervised at all times, lest their rampant curiosity lead them to danger or discovery of the fountain of youth. Make sure they grow up with this Groupon.
The Deal
$27 for three Groupons, each good for one two-hour drop-off daycare session ($60 total value)
Children aged 18 months to 12 years play with fellow daycare visitors, and the CPR- and first-aid-certified staff watches over them.
Limit 1 per person. Limit 1 per family. Minimum age 18 months, maximum age 12 years. Valid only at location purchased. Shoes with heal straps are required to drive or ride in go karts.