The Best Amazon Prime Day Deals According to Slickdeals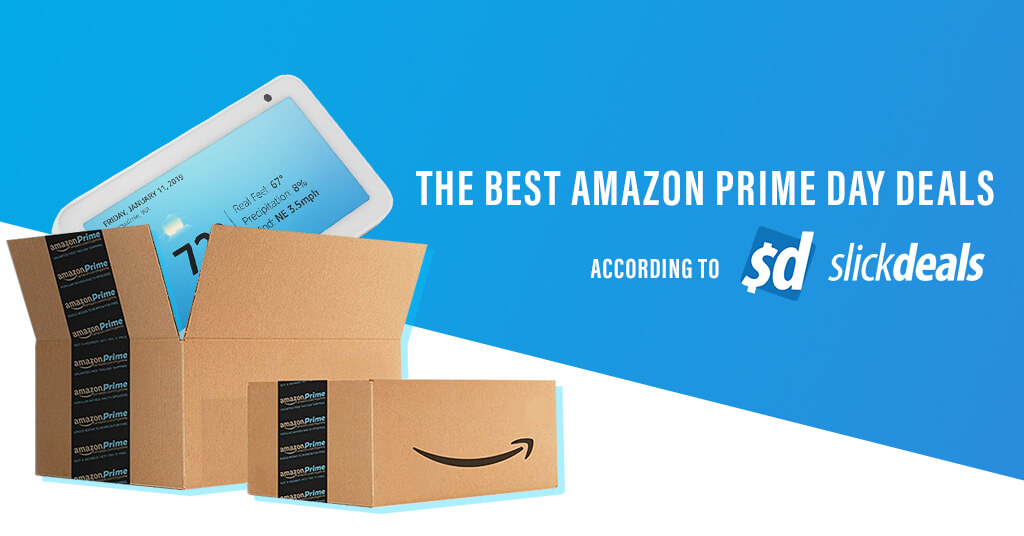 Another Amazon Prime Day is in the books, and as was the case in past years, it broke the record for the largest Amazon shopping event to date.
On July 15th and 16th, Amazon reportedly offered Prime members over a million deals, leading to more than 175 million items sold — a greater number than the company saw on Black Friday and Cyber Monday 2018 combined.
Now that the sale has wrapped, we're taking an introspective look at the Slickdeals community to figure out which sale items were most popular across the "48-hour parade of deals."
As is perhaps expected from a site with 11 million monthly deal hunters, many of the most viewed products were flash-in-the-pan price mistakes. However, users also managed to find great bargains on Amazon devices, discount gift cards, everyday household goods and more.
Here's our breakdown of everything we learned from the Slickdeals community about Amazon Prime Day 2019.
Slickdeals Prime Day 2019 Trends
According to Amazon, the most popular deals were for Amazon devices like the Echo Show 5, Fire TV Stick and Amazon Smart Plug. This trend is reflected among Slickdeals users, as over half of the Top 10 Prime Day deals on our site were for Amazon devices.
In many U.S. states, the most popular sale item among Slickdeals visitors was the Echo Show 5 trade-in offer. This is a little surprising, since the deal involved a few more steps than your typical Amazon purchase, but it just goes to show our community will stop at nothing to save big.
Even though Prime Day doesn't usually bring the best prices of the year, there were still plenty of noteworthy deals. Roughly six times as many Amazon deals reached Slickdeals' Frontpage compared to the average for a normal two-day period, and Prime members worldwide collectively saved over $1 billion on Prime Day.
The most popular deal category was Tech, which dominated day one, and Home & Home Improvement had the best deals on day two. Computers made the Top 3 list and, surprisingly, grocery deals was the fourth most popular category for Amazon deals over the two days.
How Did the Competition Fare?
Interestingly enough, online shoe retailer Finish Line had one of the Top 5 most popular deals for many states, despite having no affiliation with Amazon. The store offered an additional 50% off select shoes and apparel, and since some items were already on sale many shoppers took home shoes from brands like Nike and adidas for under $10.
Finish Line wasn't alone in offering a competitive sale — stores like Walmart, eBay and Target held Prime Day alternative events — but in terms of popularity, no one could compete with Amazon. Out of the 2.5 million people who visited Slickdeals on Prime Day, Amazon deals were by far the most popular and accounted for almost four times the engagement that eBay, Macy's, Target and Walmart got combined.
Even though some alternative sales had better deals than Amazon, it's hard to contend with the storefront that created the holiday.
The Most Popular Prime Day Discounts
These are the Top 10 most popular products seen on Slickdeals during Prime Day 2019. Please note that we excluded price mistakes and credit card offers for this list:
While it wasn't the top deal of the event, the $5 Amazon Promo Credit is worth a little extra attention. Discounted gift cards like this one are among the top Prime Day deals year after year, and the sale illustrates Slickdeals ingenuity at its finest.
You can definitely find something you need on Amazon that costs $25 or more, so why not earn a little free money while you're at it?
Price Mistakes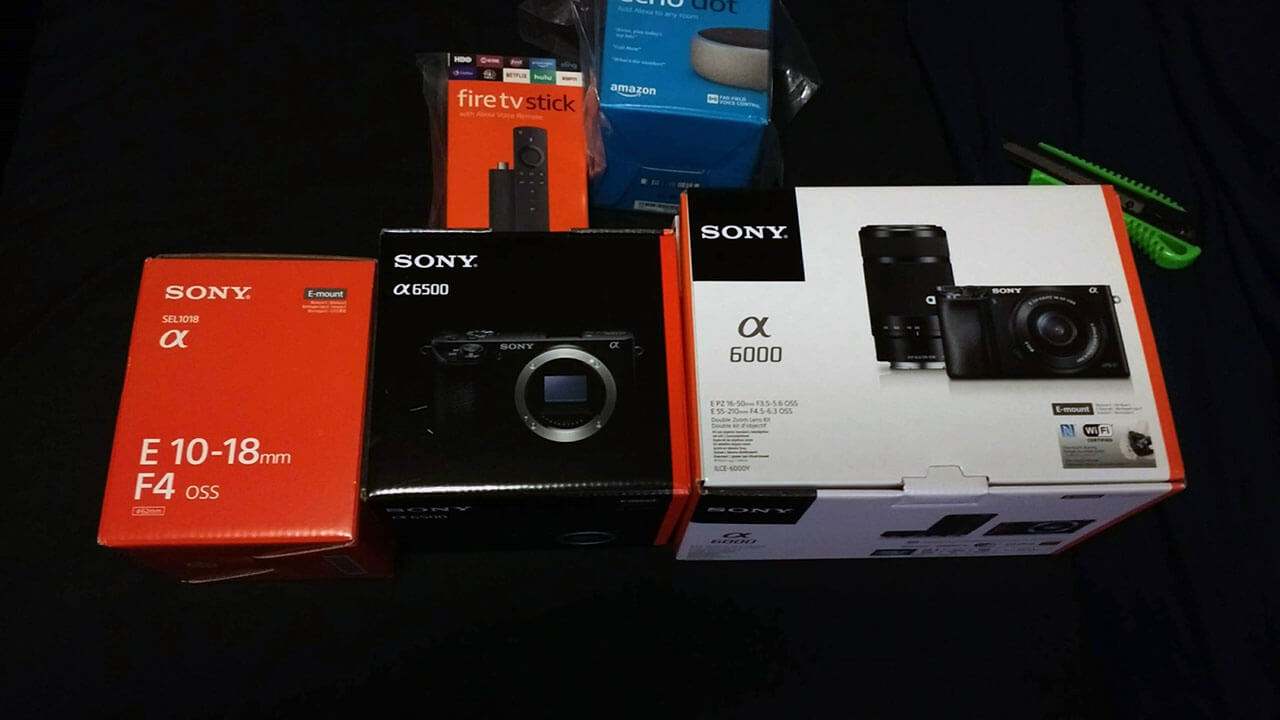 The best price mistake of Prime Day 2019: Sony cameras and lenses
In a slip up, Amazon listed a variety of Sony cameras and lenses for around $100 each, even though many of the affected products normally retail for upwards of $5,000.
The sale went live just after midnight Pacific time on Monday, July 15th and was corrected around 10 minutes after the Slickdeals community picked up on it. Because of this, the mistake was much more popular on the American west coast, as it appeared around 3:30 a.m. on the east coast.
From there, Slickdeals shoppers quickly started picking up on similar price mistakes, and soon realized the vast majority of Sony's cameras and lenses were marked down. Notable sale items included the $2,198.00 Sony a7 III Full-frame Mirrorless Interchangeable-Lens Camera with 28-70mm Lens Optical with 3-Inch LCD listed at $94.98 and a $13,000 lens Slickdeals user AyoltsPat allegedly picked up for around the same sale price.
While Amazon had the option to cancel price mistake orders that were still early in the shipping process, many Slickdeals users reported receiving their heavily discounted camera gear without issue.
Other Notable Price Mistakes
As you unwind from all the Prime Day deals for 2019, remember that you can always find great offers on Slickdeals all year long. If you love all things Amazon, definitely check out our list of the best active Amazon deals of the week.
---
Any product or service prices/offers that appear in this article are accurate at time of publish, and are subject to change without notice. Please verify the actual selling price and offer details on the merchant's site before making a purchase.