Frontpage Deal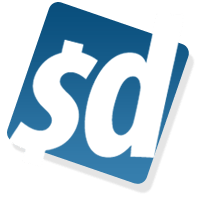 Frontpage Deal

Frontpage Deal

Frontpage Deal
Frontpage Deal

---
---
---
---
Check out the most recent Frontpage Slickdeals
---
SD Tips: Find the Best Children Deals
Kids are expensive. From the baby gear to the toys to constantly outgrown clothes, there's just no getting around it. Luckily, we've got you covered with tons of discounts, deals and specials all rounded up into one spot, so you can keep the kids -- and your bank account -- happy.
There are a few ways to save when it comes to buying stuff for your kids, and the first is to think about when you buy. Toys, for example, see some of the biggest discounts in November (specifically during Cyber Monday) and December. But you can find great deals in January and February too, as retailers may be trying to get rid of anything that didn't sell during the holidays. If you have a gamer on your hands, know that older video games also tend to go on sale at the beginning of the year. For clothing, shop end of season sales for the best prices, but don't pass up those back-to-school sales from mid-summer through September.
As far as where to shop, try Amazon, Target, Walmart and Toys 'R Us for great deals on toys and baby gear. For children's clothing deals, look out for sales and specials from The Children's Place, Old Navy and Target; all offer cute, basic pieces at good price points. For trendier fare, check out the kid's section of H&M. Their clothes are both adorable and affordable. Whenever and wherever you set out to shop for the kids, just be sure to check this page first to get the latest deals and coupons.