The REI Anniversary Sale for 2020 Is Here: Great Deals at Their Biggest Sale of The Year
Enjoy one of the biggest outdoor sales of the year each year in May.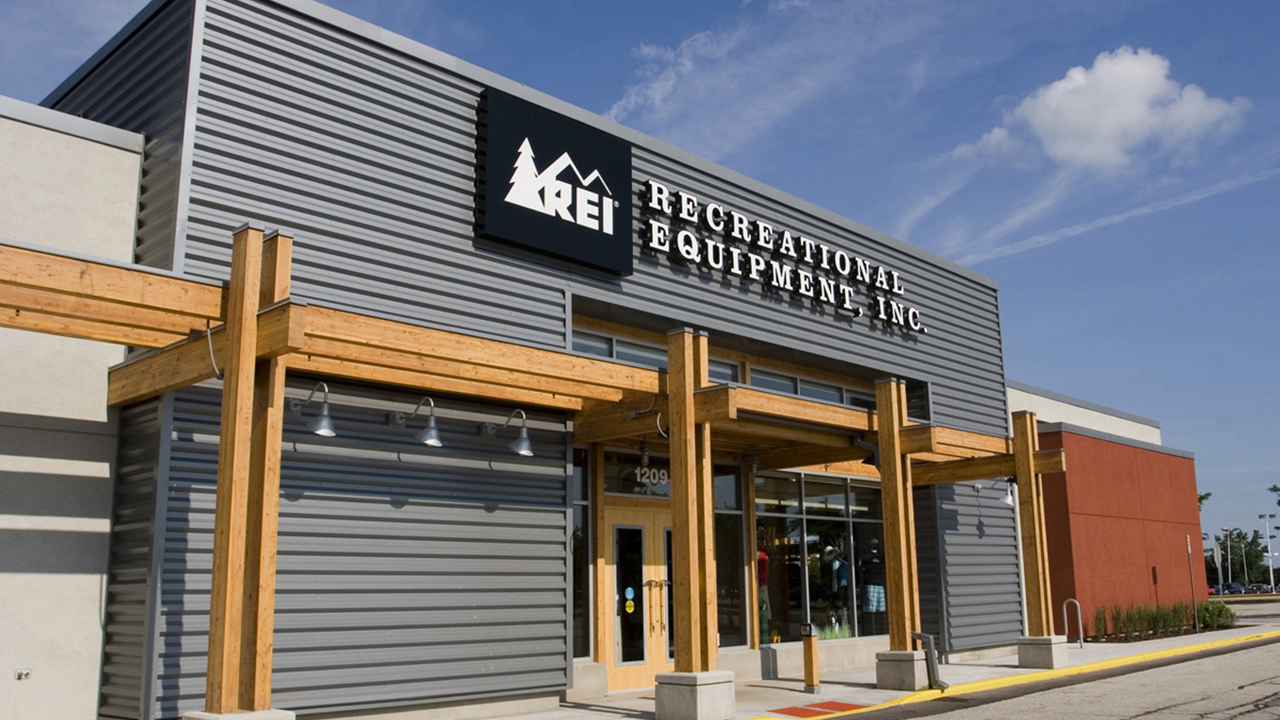 The 2020 REI Anniversary Sale is here! The annual sale is described by REI as their "biggest sale of the year" and starts Friday, May 15, with sales offered online for the next 10 days.
This year's REI Anniversary Sale runs from May 15th to the 25th, but REI uploaded the 2020 Sale catalog (all 26 pages) online prior to the event to stoke the embers of anticipation. We included these catalog pages ahead so you can view it on-the-go anytime and to better help you whittle down your "Wish" list to a final "Will Buy" list.
DEAL TIP: This year, ALL shoppers (not just REI members) will get free U.S. standard shipping on orders of $50 or more (but check REI's free shipping page for updates and exclusions).
There is also a new feature for the 2020 sale called "Peak Deals" — a selection of daily deals on REI.com with savings of 50% off and MORE (while supplies last) through May 25. Bookmark this page for easy reference since we will be summarizing these Peak Deals daily:
Peak Deals at the REI Anniversary Sale May 2020: 50% Off Popular Items (while supplies last):
Check your mail for the sale flyer, or browse the digital version of the flyer below. The online deals go live at 12:01 a.m. PT on May 15th. Below is an overview of some of the best deals we found at REI's biggest sale of the year for 2020, plus deal tips on how to use all of your REI coupons for maximum savings.

REI Sale 2020 Overview
The 2020 REI anniversary sale kicks off May 15th and runs through May 25th. It takes place this year online only since the REI stores are closed in May for now due to the pandemic, and features exclusive discounts, as well as extra 20% off specials for both REI and REI Outlet (formerly "REI Garage") with these online Co-op member discounts:
Extra 20% off one REI Outlet item for Co-op members with the promo code ANNV20
Co-op Members get 20% off one full-priced item (May 15-25) with the promo code ANNV20
In order to use the coupon offers for the REI sale, you'll need to either have a valid REI membership or purchase one prior to or during the event. A lifetime membership costs $20, which isn't much considering the savings you'll get from the deals in this sale. Non-members can still take advantage of sale prices, but not the 20% off coupon codes.
RELATED: REI Co-op's Lifetime Membership Basically Pays for Itself

This Year's Best REI Deals
The REI sale will feature big savings on all types of outdoor gear, as well as REI Co-op brand gear and clothing. Remember, these discounts all reflect sale prices and are therefore excluded from the 20% off coupon.
This year's anniversary sale once again includes price breaks on Patagonia jackets and clothes, Thule racks, sleeping bags, daypacks and trail packs, and REI-brand tents, along with sunglasses, clothing and shoes for the entire family.
Regarding past sales, according to Slickdealer jer-ber, "Their sales are usually a good resource for Thule roof boxes." A lot of our forum users agreed. We've also seen the store's $120 Osprey backpacks sell for $90 to $100 on Amazon and eBags, while stores like 6PM and Gander Outdoors have competitive prices on Keen footwear and Vasque hiking boots.
With that said, here are some of the highlights from this year's 2020 REI Anniversary sale:
Car Rack Deals
Watches and Electronic Deals
Bikes and Bike Accessory Deals

Camping Deals
Tents:
30% off Camping Gear:

Clothing Deals
30% off:
25% off:
20% off:

Footwear Deals
30% off:
25% off:
---
REI Anniversary Sale – 2020 Catalog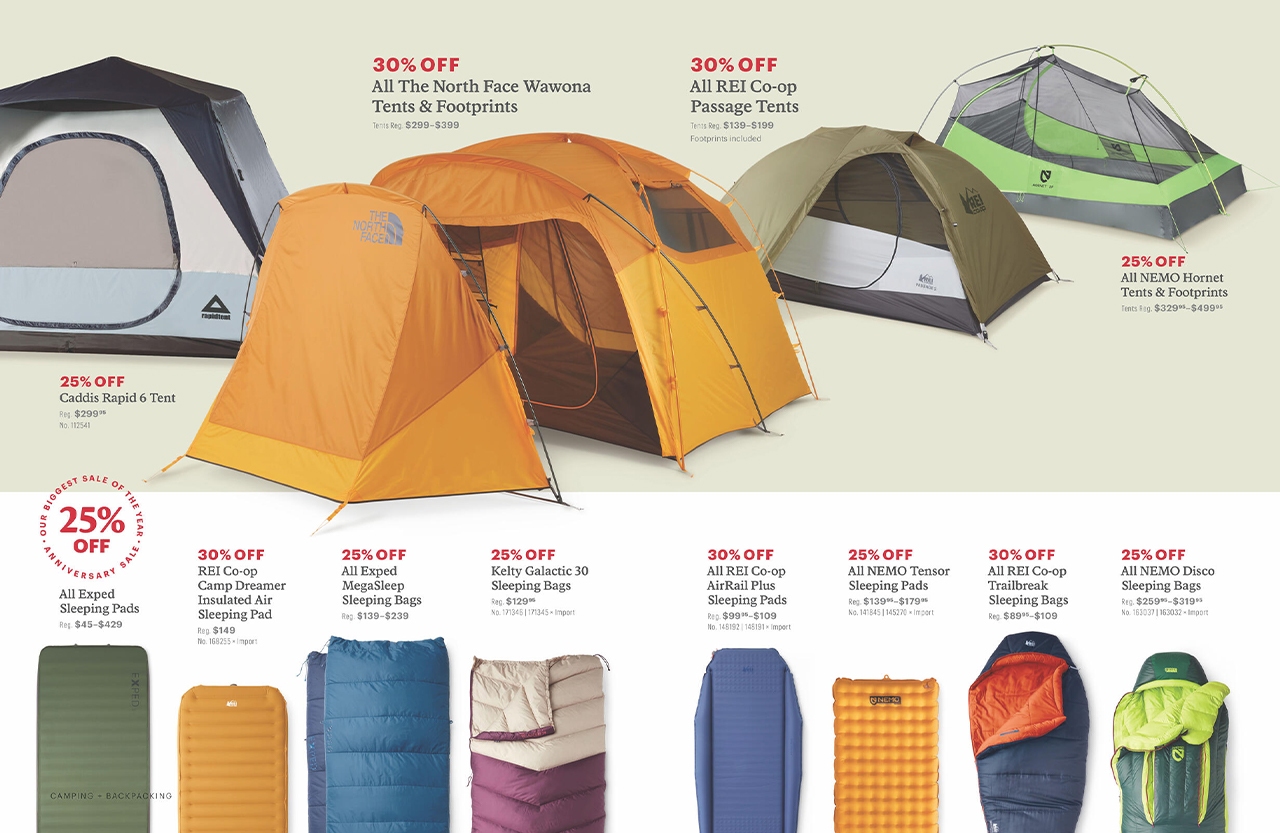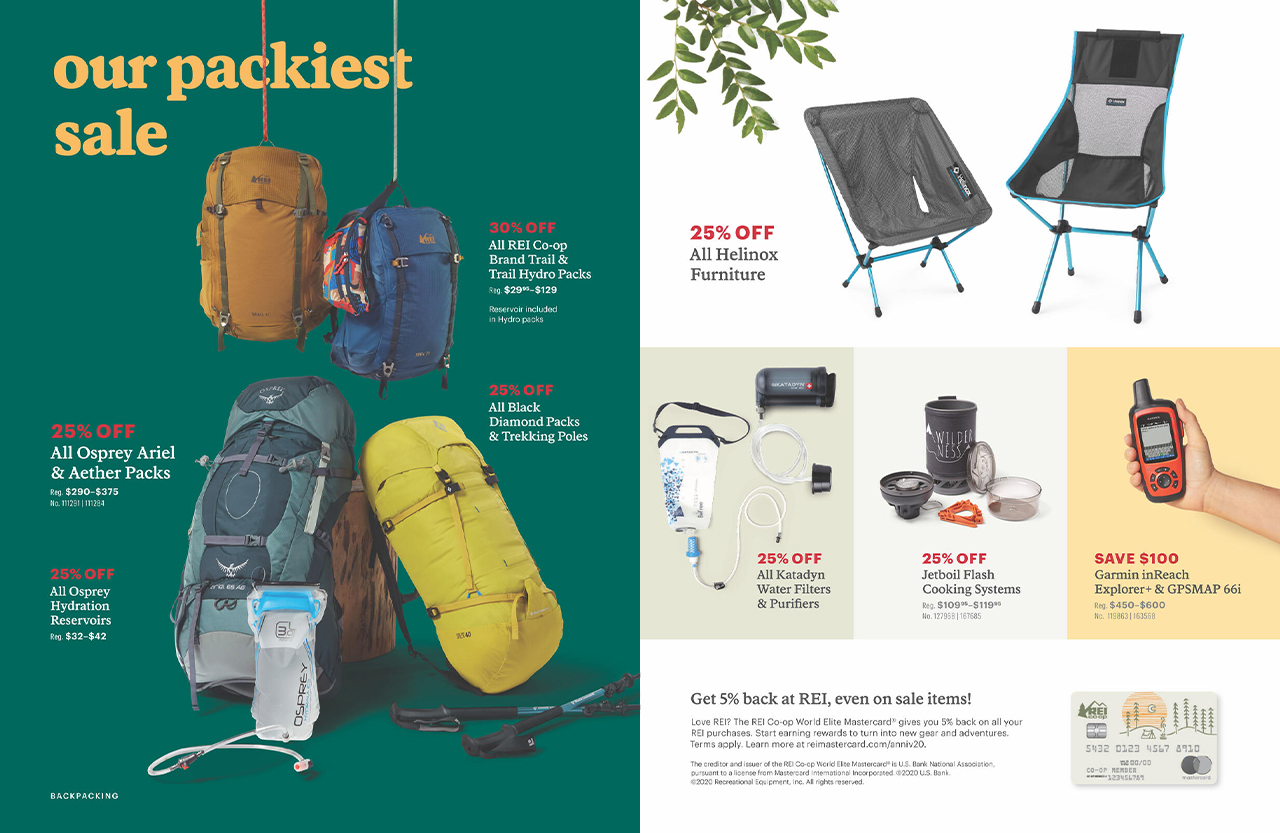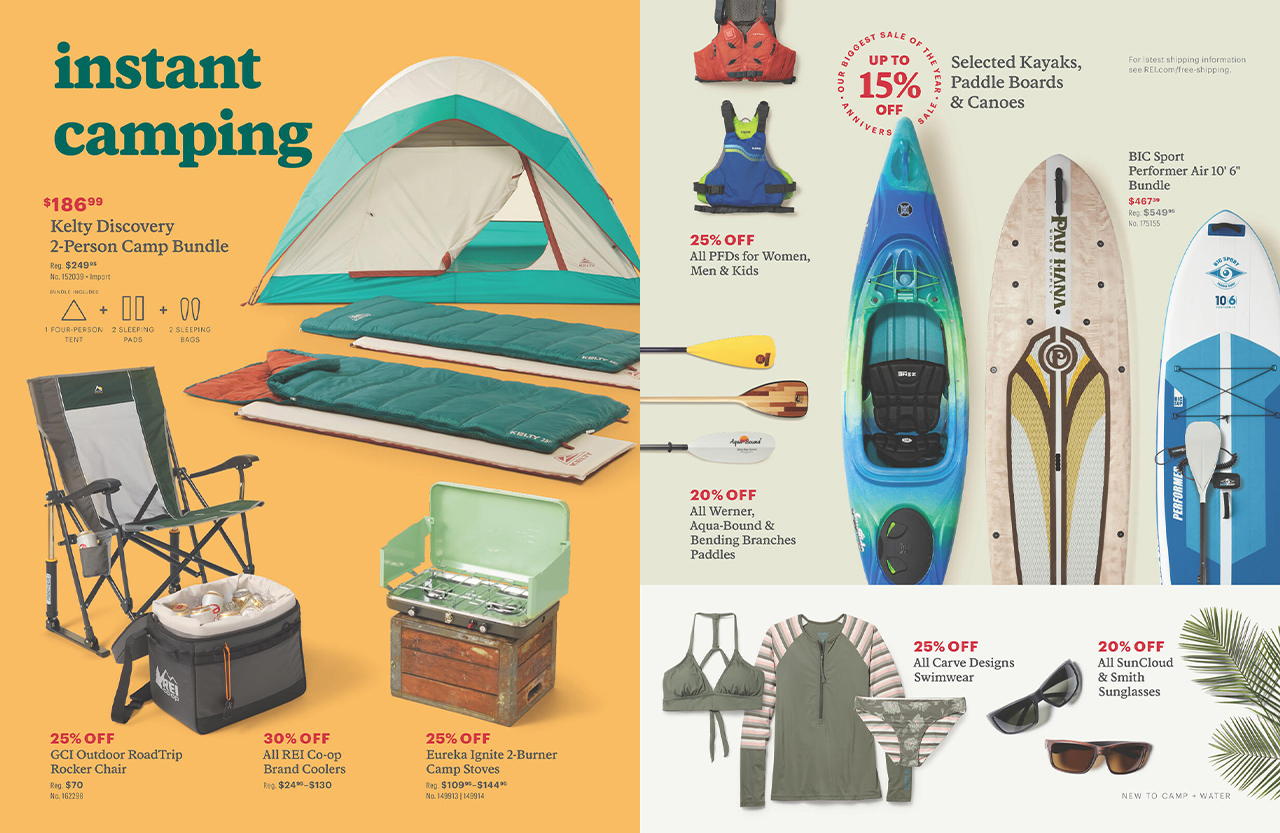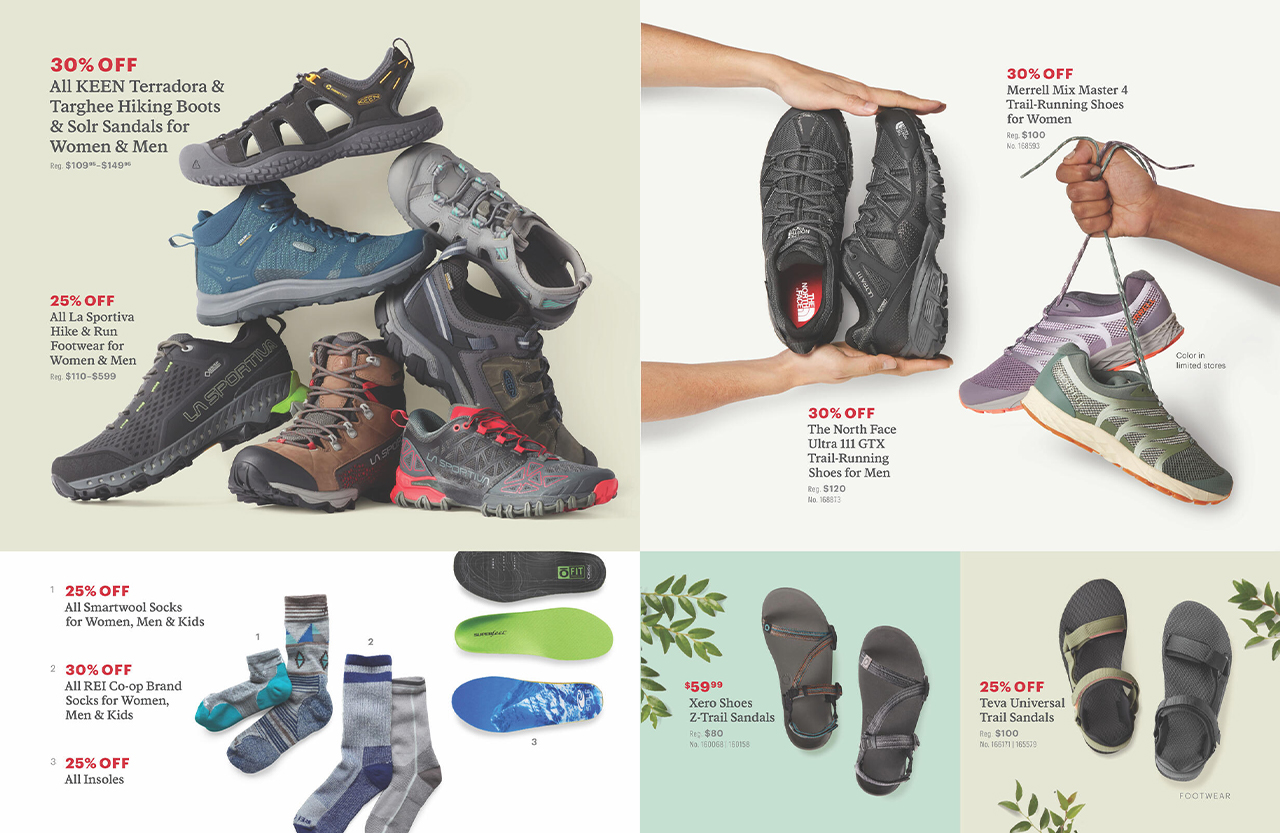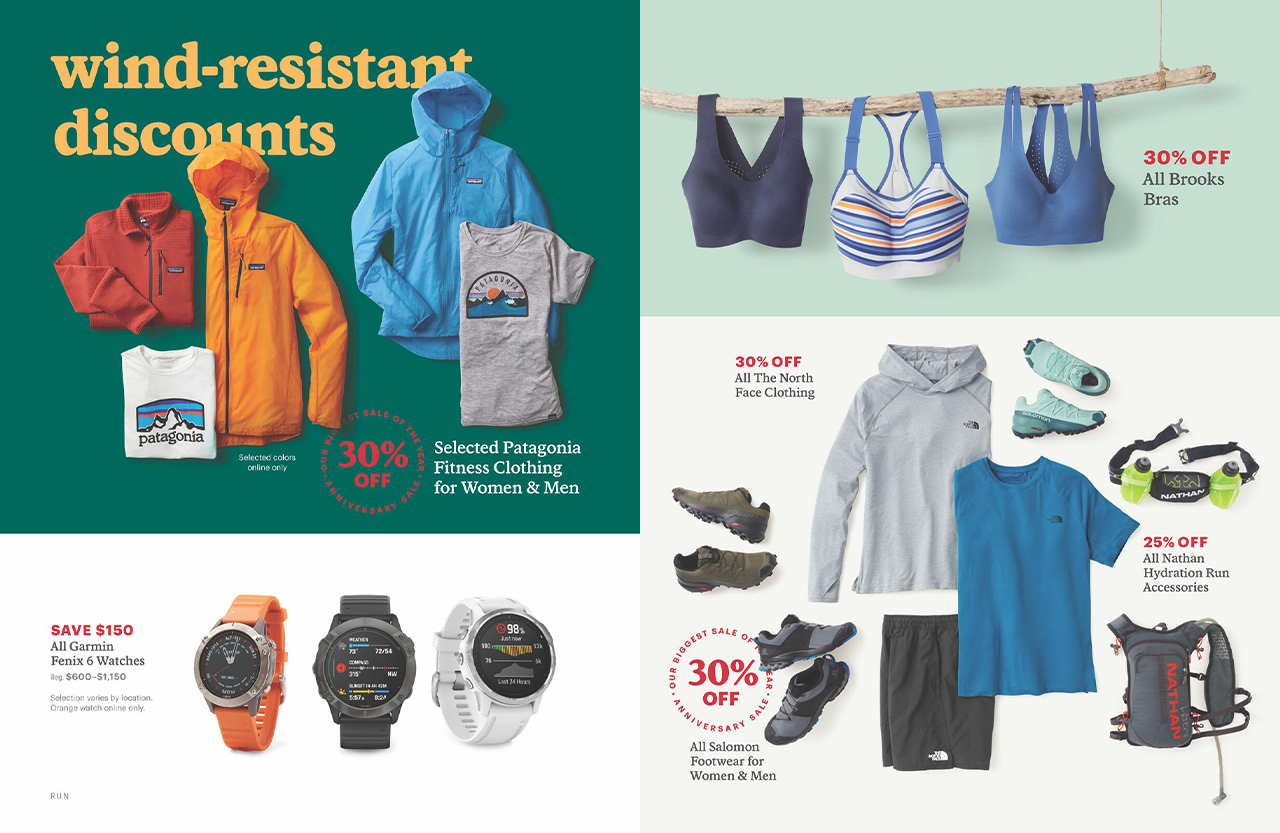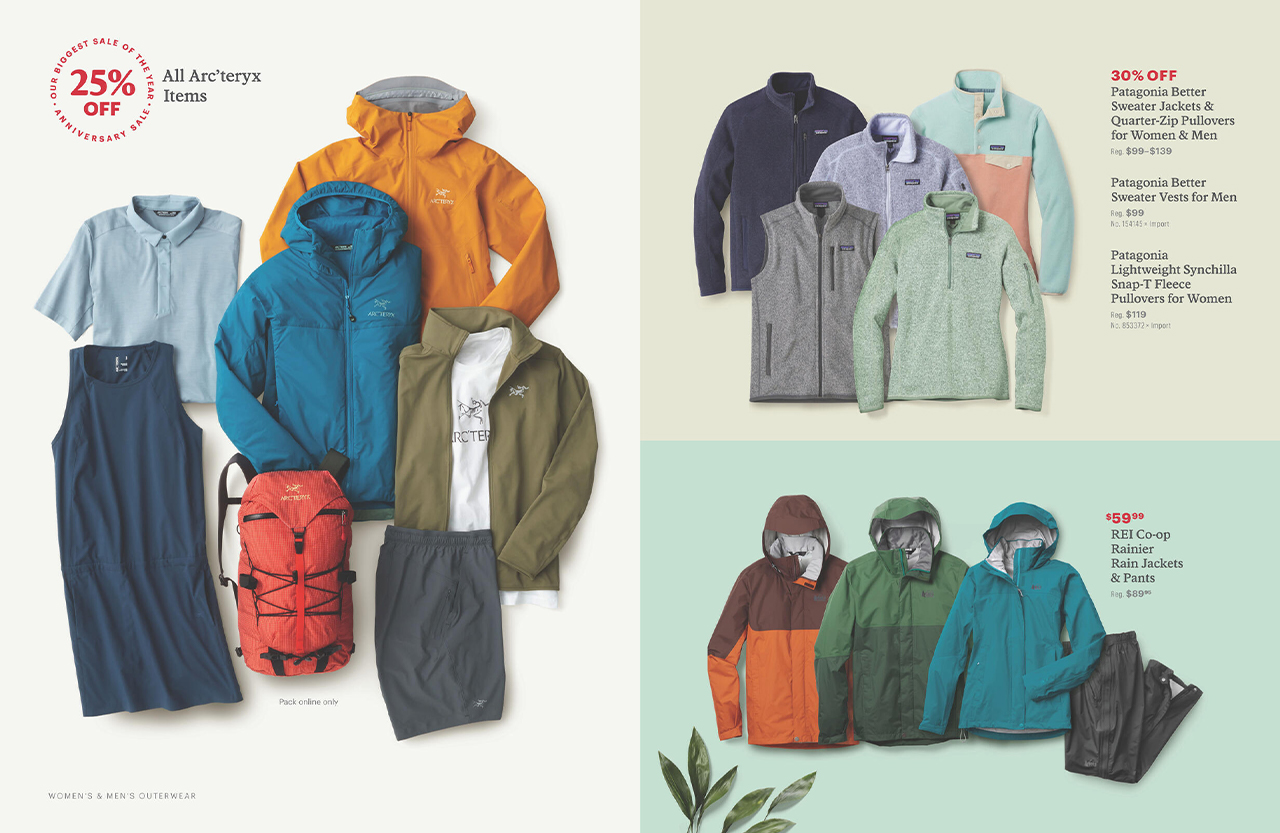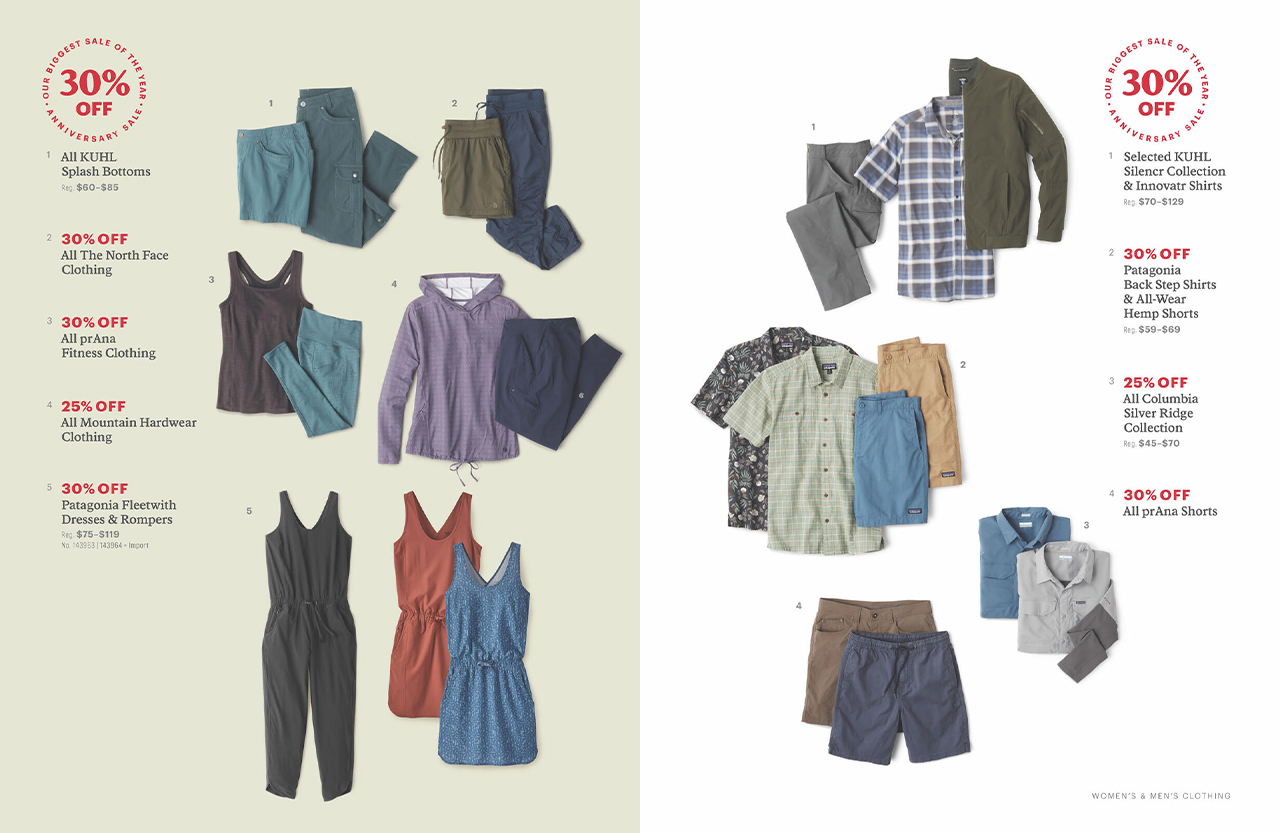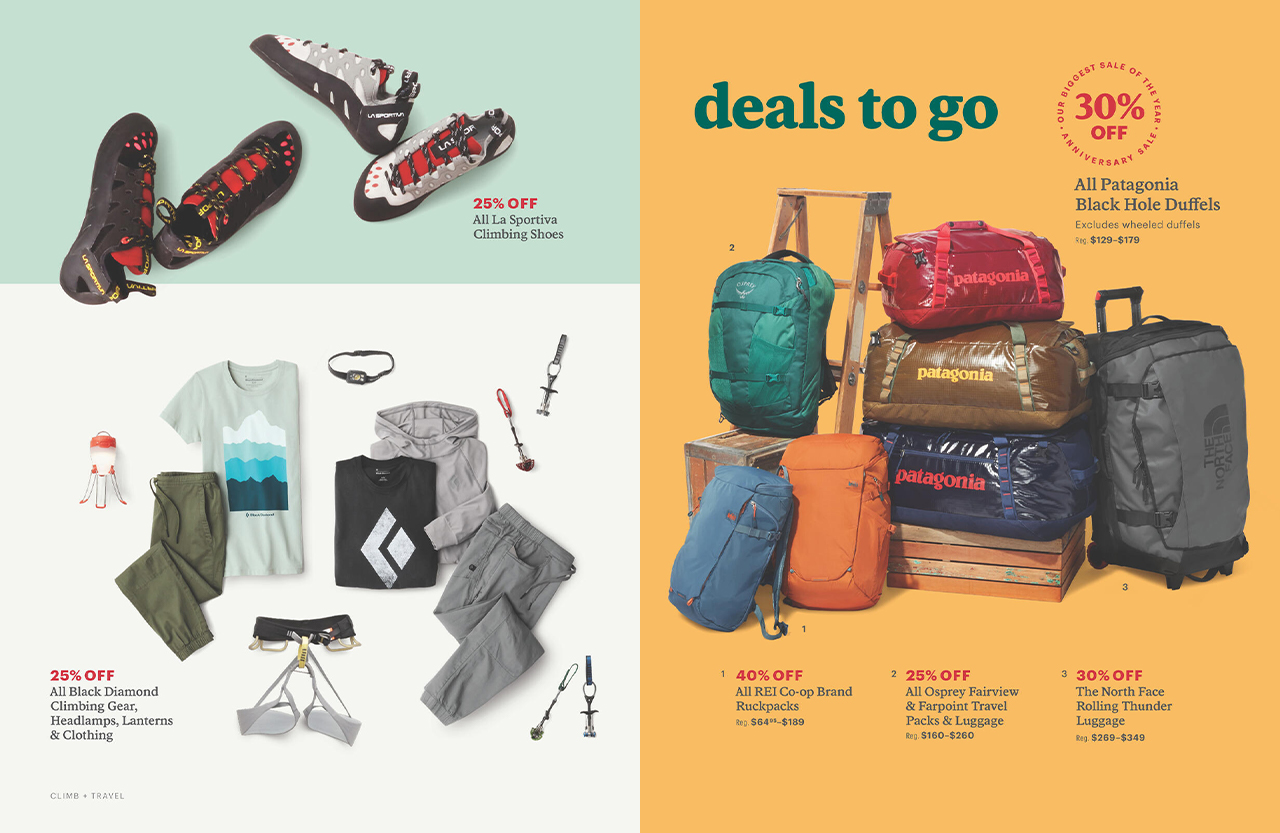 RELATED: Save 20% On All Yakima Roof Boxes During the REI Anniversary Sale
---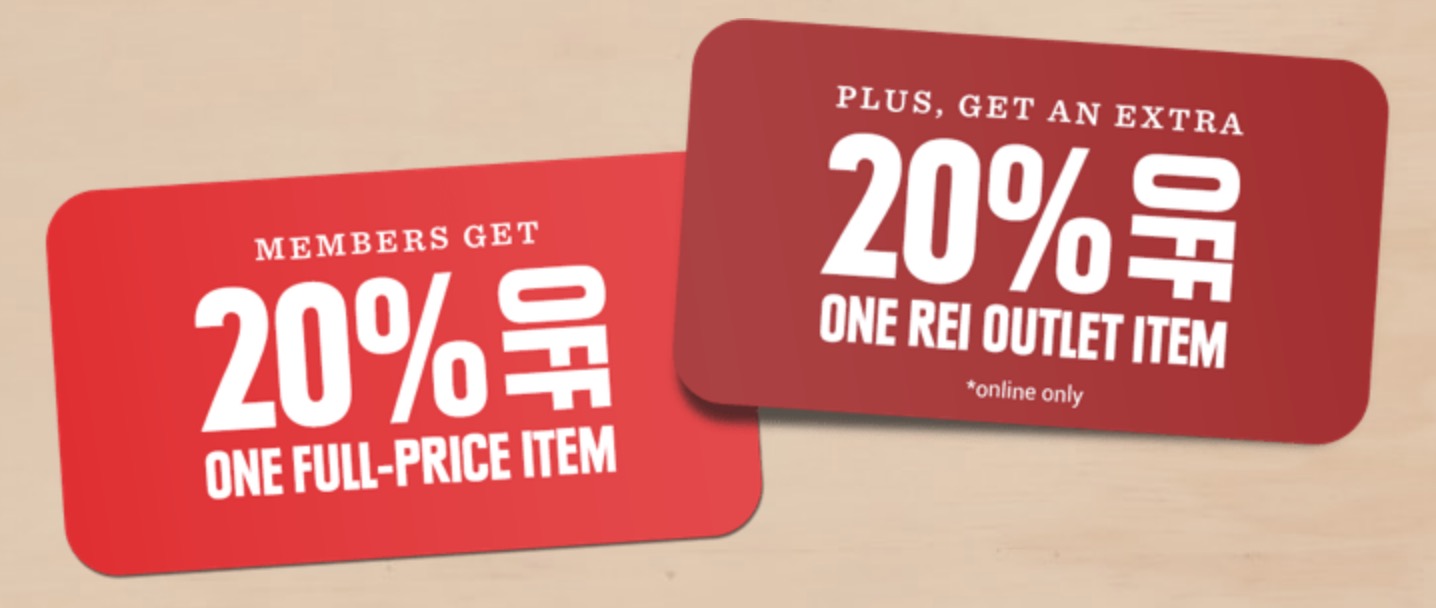 How to Use Your REI Coupon
REI Co-op members will receive 20% off one full-price item in-store or online dan an extra 20% off one REI Outlet item online. All you have to do is enter your membership number and use coupon code ANNIV20 at checkout.
You can also purchase a membership with your order (in which case, you won't need to enter your membership number). The 20% off discount will be applied to the highest full-price item and the highest-price REI Outlet item in your cart.
These additional discounts don't apply to any of the featured deals in the flyer. That being said, it never hurts to try. During the 2017 sale, Slickdealer goped0freak said, "YMMV: For the GoPro Hero5 Black, they gave me both the 20% off ($80) and the $60 gift card. It brought the price before tax to $320 and I also got the $60 gift card." (Lucky!)
If there's no REI convenient to you or you just don't want to shell out for a membership, you have some options.
Last year Slickdealer Icyj said, "Most other outdoor retailers will match the 20%" and recommends picking "the one without tax and with highest $$$ back for yourself. BackCountry, Moosejaw, etc."
Slickdealer dsbender confirmed this, adding "I just price matched a product at Backcountry.com and told them about the upcoming 20% coupon at REI. They agreed to the 20% off – no tax – free shipping." Additionally, Silvery79 added, "Amazon tends to drop their prices to match what the REI price will be after the coupon."
Just remember that merchandise purchased using this offer is excluded from the REI member annual dividend, and the coupon can't be combined with any other discount or promotion.
Coupon Exclusions
Offer not valid for sale (prices ending in $._9) or clearance items (prices ending in $.83 or $.93).
Discounts not valid on bicycles, strollers, hard-shell boats, paddleboards, any item with GPS technology, action cameras and accessories, activity trackers, personal locator beacons, avalanche transceiver and airbag products, skis, ski boots or ski bindings; snowboards, snowboard boots or snowboard bindings.
Offer not valid on REI Adventures or REI Classes, Outings and Events.
Offer not valid on prior purchases, used gear, special orders, package discounts, REI gift cards, memberships,shop services or rentals, passes and tickets.
---

Bonus: Earn a Free $100 REI Gift Card
Finally, REI is offering a limited-time bonus to new credit card applicants. You can apply for the REI Co-op Mastercard to receive a $100 REI gift card when you make any purchase within 60 days of your approval.
The credit card has no annual fee, and it offers special incentives like 5% back at REI and 1% back on everyday purchases on top of your REI member dividend (which is typically 10% on your eligible REI purchases). In addition, REI will make a donation to the National Forest Foundation every time you make a purchase with your card.
And don't forget to set a Deal Alert with us to stay updated on the latest outdoor deals.
Images courtesy of REI.
---
Any product or service prices/offers that appear in this article are accurate at time of publish, and are subject to change without notice. Please verify the actual selling price and offer details on the merchant's site before making a purchase.