How to Get Free Trials from the 22 Best Video Streaming Services
With more and more digital streaming services to choose from, it's important to know which ones are free.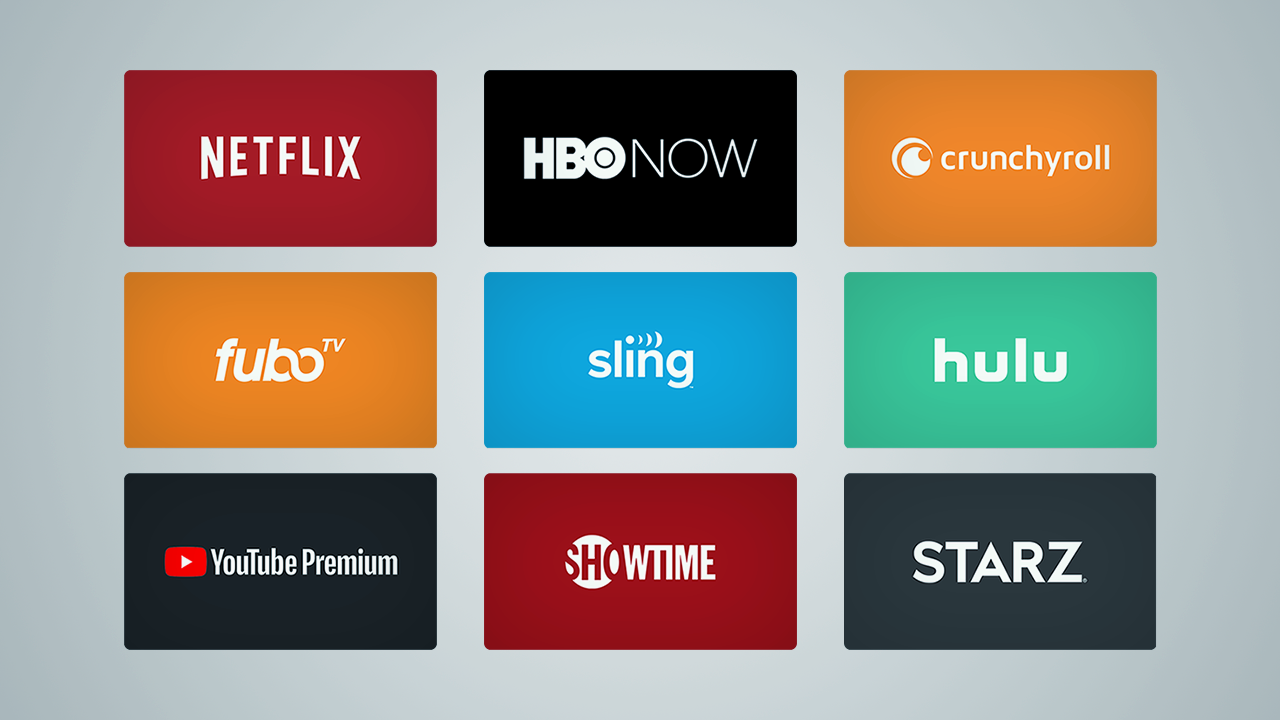 With millions of people stuck at home due to the pandemic, digital streaming services are seeing a massive rise in viewer numbers.
Some streaming companies have decided to offer extended free-trial memberships in response to the pandemic, while others are now available at a discounted rate.
While there are myriad streaming services out there these days, you should get the most for your money by looking for ones that offer free trials and still have the content you want to watch.
We're taking a look at the most popular streaming services with free trials, starting with those offering extended trials.
Browse streaming platforms by category:
Extended Trials, Special Offers and New Services
1. CBS All Access

Free Trial Period: Seven days
Special Offer: 50% off your first year through March 3, 2021
Cost: $5.99-$9.99/month or $59.99-$99.99/year
CBS All Access makes it "easier than ever to access the shows you love from America's #1 network — live and on demand." The streamer is gearing up for a rebrand to Paramount+ on March 4th, so for a limited time, new subscribers to CBS All Access can get their first full year 50%. The deal is available through March 3rd with code PARAMOUNTPLUS.
You can stream more than 10,000 episodes of your favorite shows, as well as live sports broadcasts, special events and 24/7 news via CBSN. Typically, subscribers can choose from commercial-free or limited-commercial plans with their first week completely free (an annual subscription will net you a 15% discount).
2. YouTube TV

Extended Free Trial Period: 14 days
Free Trial Period: Seven days

Regular Cost: $64.99/month
For a limited time, you can try YouTube TV free for two weeks, or twice the normal free trial period. Just be sure to cancel before your trial is up or you'll automatically be charged $64.99.
While this service is one of the pricier options on our list, it gives you access to all the perks you previously enjoyed via live TV – such as the Super Bowl, local sports, award shows and more – all for about half the price of the average cable subscription.
In our review of YouTube TV, we found the service to be "a great way to get your favorite content at an affordable price," especially for sports fans, news buffs and anyone else who can't live without live TV.
Related: YouTube TV Review: Everything You Need to Know Before Cutting the Cord
On-Demand TV, Live TV and Movies
3. Sundance Now

Regular Free Trial Period: Seven days
Cost: $4.99-$6.99/month
AMC's Sundance Now features dozens of films and series, including exclusives. Its library is stacked with acclaimed dramas and true crime shows, and the free trial gives you plenty of time to explore.
4. STARZ

Special Offer: $5/month for six months

Free Trial: Seven days
Regular Cost: $8.99/month
With acclaimed original series like Outlander, STARZ promises unlimited HD streaming and downloads of hit movies, TV shows and bonus content.
For a limited time, you can pay just $5 a month for your first six months. After that, a regular Starz subscription will run $8.99 per month with no long-term contract.
5. Disney+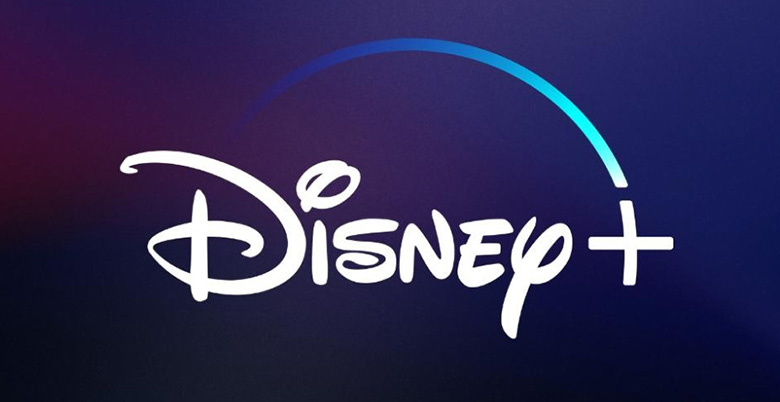 Free Trial Period: None
Cost: $6.99/month or $69.99/year
Disney+ is one of the hottest streaming services on the market, and the service is so confident in its success, it's no longer offering a free trial as of August 2020. However, we will be sure to update this article if and when we find a promo code for Disney+ or if the streaming service offers a free trial again.
The service gives you access to tons of content from Disney studios including Pixar, Marvel Studios, Lucasfilm and National Geographic.
You can also get Disney+ bundled with EPSN+ and the ad-supported version of Hulu for just $12.99 a month.
6. HBO Max

Free Trial Period: None
Special Offer: Save 20% on a six month subscription
Cost: $14.99/month
HBO Max offers viewers options from across the TimeWarner catalog, including access to a trove of shows and movies from HBO, Warner Bros., DC Entertainment, Cartoon Network, Adult Swim, CNN and more. Like Disney+, HBO Max is so confident in their content that they no longer offer a free trial. But for a limited time, you can save 20% on a six-month subscription if you pay the total upfront.
7. Peacock

Free Trial Period: Seven days
Basic Account: Free
Peacock Premium: $4.99/month

Peacock Premium Plus: $9.99/month
One of Peacock's biggest draws is the fact that users can stream a portion of its catalog for free. Hungry for more? There's also a free seven-day trial for both the Premium and Premium Plus plans if you want to check out everything the service has to offer.
8. Hulu

Free Trial Period: 30 days
Cost: $5.99 to $11.99/month
Launched in 2008, Hulu is "the only service that gives viewers instant access to current shows from every major U.S. broadcast network."
That means you can browse libraries of hit TV series and films all in one place for just $5.99 per month — or $11.99 for the ad-free version. Give it a try with a free one-month trial and no strings attached.
You can also watch live TV with Hulu + Live TV, which costs $64.99 per month. You can try out this extended service with a seven-day free trial.
9. Amazon Prime Video

Free Trial Period: 30 days
Cost: $8.99/month or free with Prime membership ($12.99/month or $119/year)
While you can pay for Prime Video on its own, for just a few dollars more per month, you can sign up for a full Prime membership, which comes with Prime Video at no extra cost. In addition to Prime Video's original content, you can also subscribe to 100+ premium channels like HBO, SHOWTIME, STARZ, CBS All Access, MLB.TV and Cinemax.
The service lets you pay for the channels you want and cancel anytime with no cable required — and your first 30 days are on the house.
Sign Up for Amazon Prime Video
10. Apple TV+

Free Trial Period: Seven days
Cost: $4.99/month
Apple has gotten into the original content game with their service Apple TV+. Original series include For All Mankind, See, and Mythic Quest: Raven's Banquet. You can try the service out for seven days free, with monthly recurring payments of $4.99 afterwards.
11. Netflix

Free Trial Period: None
Cost: $8.99 to $17.99/month
The streaming juggernaut has become just as well-known for its original series as its massive collection of mainstream TV shows and films. Plans start at $8.99 per month, and while the service no longer offers free trials, you can cancel or change your plan at any time.
12. SHOWTIME

Free Trial Period: 30 days

Cost: $10.99/month or $99/year

SHOWTIME's streaming service gives you "instant access to commercial-free, award-winning series, movies and sports."
While the service costs $10.99 per month, you can get a 30-day free trial when you first sign up.
13. YouTube Premium

Free Trial Period: One month
Cost: $11.99/month
Experience YouTube, YouTube Music and YouTube Originals ad-free with a YouTube Premium (formerly YouTube Red) subscription.
The company offers a one month free trial followed by a fee of $11.99 per month once the trial ends. You can also choose from a $17.99/month family plan that accommodates up to six family members (ages 13+) in the same household, or a student plan that costs $6.99 per month.
14 . Sling TV

Free Trial Period: Three days

Special Offer: $10 off your first month
Cost: $35/month
Sling TV gives its subscribers "live TV, only better" by letting them personalize channels as they please. They offer only a three-day free trial.
Plans cost $35/month, but a limited time offer is available that will give you your first month of Sling Orange or Blue for $10 off.
15. Philo

Free Trial Period: Seven days
Cost: $20/month
You can try Philo risk-free for seven days to see if its streaming collection of more than 60 channels and unlimited recordings is right for you. Be aware, however, that the service isn't great if you're interested in sports or the news.
Cartoons and Anime
16. Boomerang

Free Trial Period: Seven days
Cost: $4.99/month or $39.99/year
Boomerang makes every day feel like Saturday morning (before 2014, anyway) with its streaming selection of new and classic cartoons, and zero ads.
Indulge your inner child with old-school favorites like Scooby-Doo, The Flintstones, Garfield, Looney Tunes, Popeye, Tom and Jerry and Bugs Bunny. Your first week is totally free, and plans start at just $4.99 per month (or $39.99 per year).
17. VRV

Free Trial Period: 30 days
Cost: $9.99/month
Considered "the best in anime, gaming, tech, cartoons and more," VRV features exclusive series and new episodes of your favorite shows with no ads getting in the way. Plus, it includes access to Crunchyroll, Rooster Teeth, Cartoon Hangover and more.
You'll pay $9.99 after your 30-day free trial if you choose to continue your subscription.
18. Crunchyroll

Free Trial Period: 14 days
Cost: $7.99-$14.99/month
Love anime and manga? Crunchyroll is for you.
This streaming service offers ad-free episodes of your favorite shows just an hour after they air in Japan. Experience your first two weeks free of charge with monthly rates starting at $7.99 thereafter. It really is the most efficient way to watch My Hero Academia.
19. DC Universe

Free Trial Period: Seven days
Cost: $7.99/month or $74.99/year
DC Universe offers a comprehensive collection of DC movies, animated series, shorts and specials. It's available on iOS and Android devices, as well as the web and mobile web.
Try it for free with a seven-day trial, and choose to continue your subscription for either $7.99 per month or $74.99 per year (a 20% savings).
Horror & Suspense
20. Shudder

Free Trial Period: 7 days
Cost: $5.99/month or $56.99/year

Horror lovers, rejoice. Shudder TV lets you stream your favorite thrillers and slasher movies for one low monthly fee of $5.99.
You can also pay upfront for an annual membership to drop the price to $4.75 per month, or $56.99 total.
And you can set a Deal Alert with us to make sure you don't miss any Shudder promos in the future.
Sports
21. fuboTV

Free Trial Period: Seven days
Cost: $64.99-$79.99/month
fuboTV offers a mix of live sports and TV without the need for cable. It's also your best option for checking out international soccer games, as well as MLS.
With more than 100 channels and at least 250 hours of Cloud DVR space, you can use this streaming service to "record what you love and access it from anywhere." You can even replay any game, show or movie that aired within the last three days.
The base monthly cost is a hefty $64.99 but you can try it for free for your first week.
International Content
22. BritBox

Free Trial Period: Seven days
Cost: $6.99/month or $69.99/year
BritBox prides itself on being the largest streaming collection of British TV, with everything from dramas and comedies to documentaries and soaps.
If you love the BBC and ITV, you can try BritBox free for a week, and then choose from a $6.99 monthly membership or a discounted annual rate of $69.99 (around a 16% discount).
Look Out for Extended Free Trials and Promo Codes
While we've discussed the standard free trials for all of these services, most of them also offer extensions and special promotional deals from time to time.
Make sure to stay updated on all the relevant free trial promo codes and streaming discounts by picking your favorite services and setting a Deal Alert with us.
Other Streaming Deal Guides
Our editors strive to ensure that the information in this article is accurate as of the date published, but please keep in mind that offers can change. We encourage you to verify all terms and conditions of any product before you apply.