Sam's Club 'Free' Membership Deal is Back
We're always on the lookout for the next membership deal.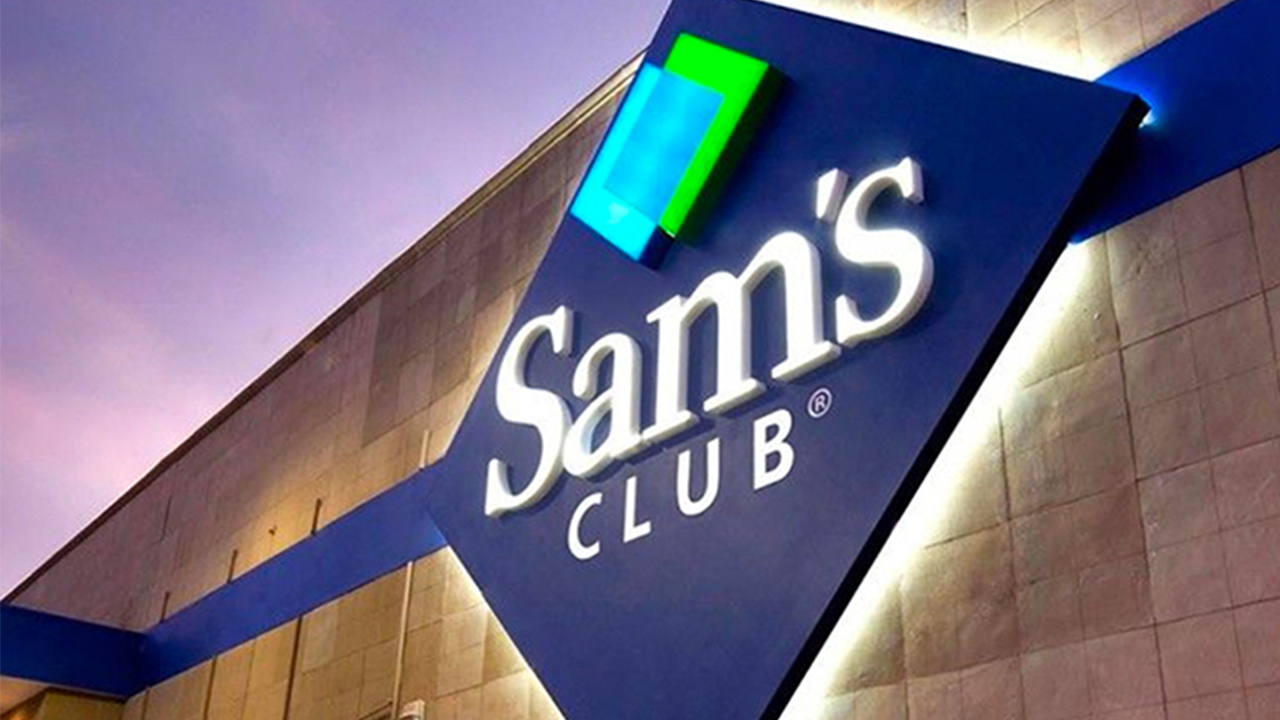 Sam's Club memberships can pay for themselves, offering extra savings for customers and even access to inexpensive gas. Plus, Sam's Club just brought back what is essentially its 'free' membership deal, making it a great opportunity to still take advantage of the savings if you missed joining in the past.
While it costs a flat fee for a 1-year membership, that price evens out in the long run for the majority of Sam's Club shoppers. Plus, with the deals and gift card offers for new club members, a new membership pays for itself almost immediately.
The way the newest free Sam's Club membership deal works is when you join Sam's Club (as a new member) and pay the $45 Basic annual fee, you'll receive a $45 Gift Card to use Sam's right away.
And if you are already a current Sam's Club club member — or become a new member today — see our tips below on how to make the most of your membership to get the best deals and really stretch your dollars.
Ahead are the latest deals to get a new Sam's Club membership for "free" which may be helpful for many people looking to stretch their budget right now, stock up on items and save on gas.
From now until October 11, 2020, Sam's Club itself is offering its latest special promotion that can get you an annual membership basically for free.
Buying a Sam's Club membership costs $45 but, under this deal, new members receive a $45 Sam's Club Gift Card, and is one-time use only.
The membership pretty much pays for itself with this offer, and you can use the $45 credit as soon as you sign up (in person) or when you receive the code via email.
Here's how to claim this deal:
Enter your email on the offer page
Receive a $45 Sam's Club Gift Card in an eGift Card emailed to you in 5-7 days
To receive this deal sooner: If joining in-club, the gift card will be provided immediately at the time your new membership card is issued
Read Sam's Club membership terms & conditions here
See even more tips and savings advice from the Slickdeals community on this 'free' Sam's Club offer
There are often new membership deals that pop up throughout the year that our Slickdeals users find and post about – many of which are 'free' member deals after applying grocery credit eCards and free food discounts. You can find these promotions from either Sam's Club itself like this latest deal, Groupon or Living Social usually, so bookmark and share this page to discover the latest Sam's Club discounts. At Slickdeals, our 12 million+ community is always tracking and posting the best deals for Sam's and all major warehouse stores like Costco and others.
---
Why Sam's Club and are the savings worth the $45 annual membership fee?

A great example of the type of savings you can expect from Sam's Club compared to other stores like Target and Walmart is this recent deal at Sam's for Charmin Ultra Soft Toilet Paper 32 Super Plus Roll (currently on sale online for only $21.98). They also have Quilted Northern Ultra Soft & Strong Toilet Paper (32 rolls) in stock and ready to ship for just $19.98.
This price is way less than similar Charmin Ultra Soft brand toilet paper for sale at other stores like Target who currently has the 30-count Mega-Roll ($29.99), while online stores Walmart and Home Depot are still sold out of Charmin Ultra Soft Toilet Paper Mega Rolls (for delivery). And Amazon is selling similar items for much more at $52 for the Charmin Super Plus rolls (24 ct).
Try 'Free' Sam's Club Membership Deal
RELATED: Sam's Club Latest Instant Savings Book
---
9 Tips for Shopping at Sam's Club

1. Enjoy membership perks.
Our forums are constantly buzzing about Sam's Club membership deals throughout the year, and it's easy to see why. The store is always offering some kind of promotion to lure new members. Right now, you can either take 50% off the cost of an annual membership (they start at $45 per year), or you can pay the full $45 and snag a free $25 Sam's Club gift card, a 16″ Take 'n Bake pizza and an 18-count box of Daily Chef chocolate chunk cookies along with your purchase. (Cookies and pizza? Well played, Sam's Club. Well played.)
Members get lots of exclusive rewards, from discounts on glasses to free flat tire repair, and you can choose from three types of memberships depending on your needs: (Source)
Sam's Savings: $45 annual fee
Sam's Business: $45 annual fee (comes with early shopping hours and optional add-on memberships)
Sam's Plus: $100 annual fee (comes with early shopping hours, extra discounts on prescription drugs, extra protection service plans on select electronics, optional add-on memberships and $10 cash rewards for every $500 you spend)
Occasional Sam's Club shoppers may prefer to shop with a one-day shopping pass instead, but keep in mind that this option includes a 10% service fee on your total purchase. (Source)
2. Skip the checkout line completely.
Last fall, the store launched its free "Scan & Go" app, which lets customers avoid the checkout lines altogether. Members can use the app in stores to scan merchandise barcodes and pay for their purchases instantly within the app, then walk straight out of the store. (Slickdealer mikhoang raved, "No lines, no wait! I love it.")
Shopping online instead? Use the "Club Pickup" service, which allows customers to purchase the items they need online rather than inside the store itself. You'll receive a notification once your order is ready, and you can pick up your items at the front of the store.
A lot of Sam's Club shoppers insist that they save more money using the store's Club Pickup program, because they don't make impulse buys. Also, it's easy to assume that you're out of something altogether only to buy it and realize that you had it in stock at the house already. (Am I the only one who does this?) Since you're completing your order online, you can double-check to see if you really are out of dishwashing liquid.
3. Learn the store's price codes.
It goes without saying that you should always look at price tags, but at Sam's Club, you'll want to pay special attention to both dollars and cents. A price ending with a 1 (.81 or .91, for example) implies that the item is discounted, while full-price items always end in .99.
Each price tag also includes an item number that ends in either a "C," "N" or "A." "C" means the item has been canceled or that it's currently low in stock. In other words, it's likely that the price will drop in the very-near future. "N" stands for "never out" and is used for items that are always in stock. On the other hand, item numbers that end in the letter "A" reveal that the item is active and that the store has several of its kind in stock, so its price is unlikely to fall anytime soon. (Source)

4. Check the shelves.
Here's a fun fact: At Sam's Club, shelf space is actually "leased" by vendors for a specific time frame. If a product isn't selling as well as expected, the store will drop its price in order to get it off the shelves before the end of the lease period. These discounts are completely unadvertised, so you'll have to walk the aisles to spot them. (Generally, managers complete shelf audits on Tuesdays, and prices are updated to reflect those audits on Wednesdays.)
Some savvy Slickdealers have used this to their advantage by buying items at a slightly higher price while there's low stock. Afterward, they'll return the items when there are just a couple of units left on deep discount. Just go to customer service and ask to do a "return and buy back." As long as there's still some stock on the shelves, you can re-purchase unopened merchandise at the lower price with no questions asked. It's similar to using a credit card with price protection, and this trick is particularly helpful when you're shopping for seasonal merchandise.
5. Earn extra credit.
Just like pretty much every other store card out there, the Sam's Club Mastercard has its pros and cons. On the plus side, cardholders will get 5% cash back on gas, 3% cash back on dining and travel, and 1% cash back on everything else. The store is currently offering a $45 statement credit when you open a new credit card and use it to make a $100+ purchase that same day (essentially waiving the cost of your annual membership). (Source)
As for the cons? The card's variable APR is as much as 23.15%, so you definitely don't want to carry a balance.
Hate opening up a store card? Just join the club instead and use your current cards wisely. Like Slickdealer farsighted99 mentioned on the forums, "Amex occasionally has offers for Sam's Club, which makes the membership more attractive."
6. Buy gift cards for less.
Sam's Club is an excellent place to purchase gift cards at significantly reduced prices. The store sells cards for a wide assortment of popular retailers, and most are priced below their face values. Oftentimes, you can save 10% to 25% right off the bat.

7. "Drive" the price down.
You've heard the old saying that you'd better shop around, and it's especially true for Sam's Club shoppers. Most of the store's items are identical from location to location, but 10% of its stock varies based on market demographics and regional geography. If you live within driving distance of a few Sam's Club locations, it may be wise to alternate your visits. The shelf-space discounts mentioned above could vary in your favor if you go to a another store whose customers have different tastes.
8. Get to know your store better.
What's interesting about Sam's Club is that each location operates slightly differently based on a range of factors, from the store's delivery schedule to how it's managed. It's always a good idea to talk with an employee at your local store to get the inside scoop on what days are best for discounts or when new stock is expected to arrive.
9. Score "Instant Savings."
The store's Instant Savings program essentially works like a giant catalog of coupons, but these discounts are automatically applied to your purchase — no coupon clipping required. When you walk through a Sam's Club store or shop online, you'll spot Instant Savings advertised on a variety of products. All members are enrolled in the program, and these advertised savings are applied to the member price to save you even more. The store's website also features daily offers called "Shocking Values," and these limited-time deals let members save on everything from shampoo to home furnishings. (Source)
Just be aware of expiration dates. If you place your order online while an offer is valid but pay for the transaction inside the store after it's expired, you won't receive the discount. (Source)
---
And don't forget to find more savings and offers from Sam's Club by setting a Deal Alert with us.
---
Any product or service prices/offers that appear in this article are accurate at time of publish, and are subject to change without notice. Please verify the actual selling price and offer details on the merchant's site before making a purchase.