21 Stores with the Best Return Policies
No receipt? No problem. These retailers make returns easy.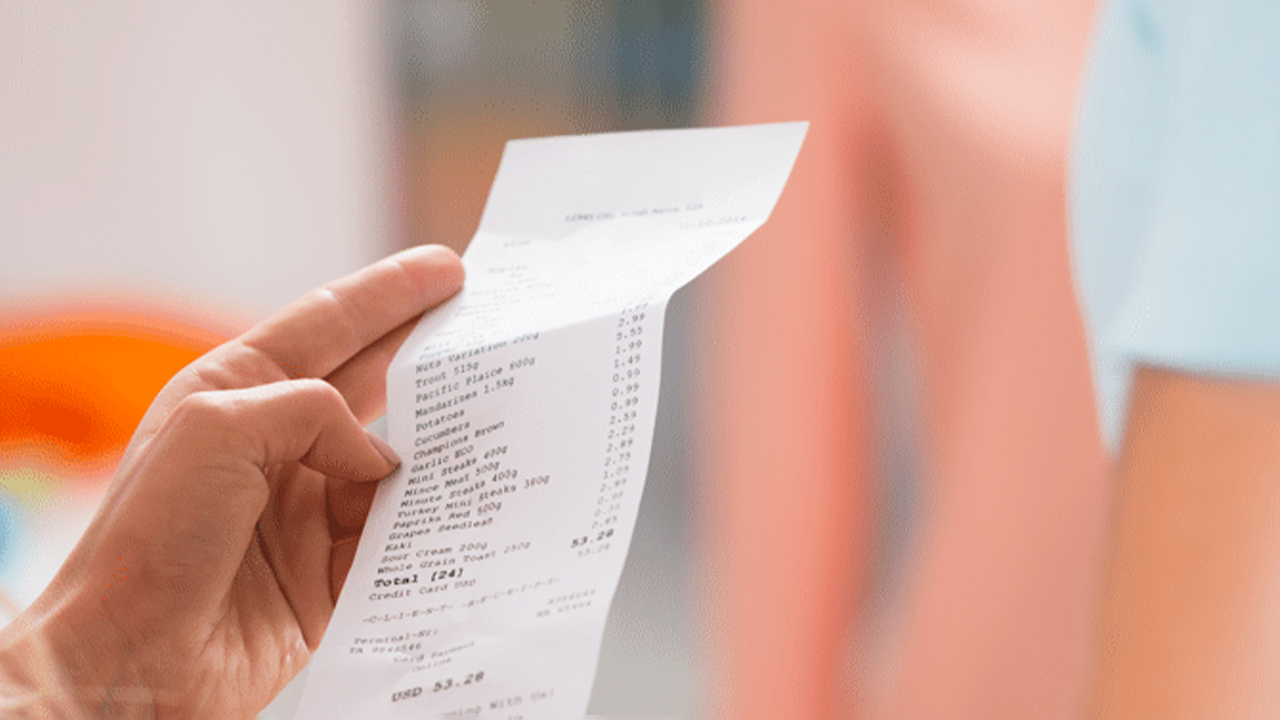 With more and more shopping happening online these days, a good return policy has become essential. When you can't examine or try on the product you're buying, you need to know that you have options beyond just taking the financial hit.
Plus, who hasn't received a gift that wasn't quite right and been curious about how to return it?
Regardless of why you're no longer keen on keeping what you've purchased, there are a few key elements to a good return policy. Being able to easily return items without a receipt is always a plus, while having a long return period is another key. You should also look for flexibility.
The best return policies will offer multiple methods for returns, as well as options for store credit if you don't meet the return criteria. We've scoured all the top retailers to find the best return policies out there. Here's how to cash in:
The Best Retail Return Policies
1. Trader Joe's

Where grocery stores are concerned, Trader's Joe's return policy is arguably one of the best. They offer no-hassle refunds across the board, regardless of the reason. The best part? No receipt, no problem. While there doesn't seem to be an official return policy listed on the Trader Joe's website, we confirmed with a local store that if you don't like a product or were sold something that has gone bad, you can indeed get a full refund or store credit, with or without a receipt, and with no time limit.
2. JCPenney


The JCPenney return policy is inarguably solid. If you have a receipt, you can snag an exchange or refund via the original payment method — unless you paid with PayPal, in which case they'll cut you a check. Gift receipts are a little different. Your options are an exchange or a JCP gift card. Those without a receipt aren't out of luck though. You can still get a merchandise voucher for whatever the item's lowest selling price was within the last 45 days.
Some restrictions do apply. Check the JCPenney return policy for stipulations around fine jewelry, appliances, electronics, furniture, mattresses, and more.
3. American Eagle

American Eagle's return policy offers free in-store returns on all purchases, even if you bought the item online. The same goes for the American Eagle exchange policy. When returning or swapping out an online purchase, the retailer asks that you bring along your delivery invoice and whatever credit card you used to make the purchase.
If you don't have the invoice, the AE return policy will give you a gift card equal to the current price, instead of crediting your card. You also have the option of shipping your items back, but you'll be on the hook for postage. When we checked with AE about their return timeframe, we were told the window is limitless as long as the item is in good condition with the tags still attached.
4. Target

If you're looking to pull off a Target return without a receipt, you're in luck! The retailer says it can usually track down receipts in their system. Target's return and exchange policy offers a 90-day window — or one year for Target Owned Brand items — so long as they're in new, unopened condition. Additionally, most purchases made with a Target REDcard are eligible for an extra 30 grace period.
There are some stipulations to Target's return policy without a receipt, though. For example, you'll receive a Target gift card instead of a traditional refund. Additionally, there are restrictions on select categories.
As for the Target electronics return policy, you have 30 days to make a return or exchange. However, for electronics purchases made between November 1st and December 25th each year, that refund clock doesn't start until the day after Christmas.
5. Walmart

According to the Walmart return policy, the store's official position is that all non-receipt returns are subject to a refund verification process. That said, most items can be returned with or without a receipt either in-store or online within 90 days of purchase. Pretty easy.
Things get a little tougher at Walmart if you're offloading a contract cellular device or other electronics. You need to do so with a receipt within 14 or 15 days, respectively, to get your refund.
6. Amazon

Amazon's return policy makes the process pretty easy and hiccup-free. You can return the majority of unopened, new items sold and fulfilled by Amazon within 30 days of delivery for a 100% refund. They also offer extended returns during the holiday shopping season.
The best part is that you can handle everything online, opting for either a refund or Amazon credit. However, while some items qualify for free returns, if the return isn't due to an Amazon error, the shipping fee will be deducted from your refund.
Amazon also assures that "Non-digital products purchased using Alexa are eligible for free returns. To return a product purchased using Alexa, process your return as normal in the Returns Center. We'll automatically refund you any shipping charges applied to the return. You should see the shipping refund within 7 days of receiving your product refund."
7. Costco

The Costco return policy is an impressive one. The biggest draw is that you can return most items with no receipt for a full refund whenever you want. There's no time limit. Merchandise purchased in-store can be returned at any Costco warehouse, and you can also send back Costco.com orders with free shipping.
There are some exceptions. Electronics, for example, must be returned within 90 days of receiving the item. And the store made headlines for allegedly terminating one woman's membership due to excessive returns.
8. Ulta

When it comes to returns, beauty products are always a bit iffy. The Ulta return policy, however, allows you to return products that didn't meet your expectations within 60 days of the purchase date.
You typically don't even need your receipt if you're an Ultamate Rewards Member or have an Ulta.com account. But if the associate can't verify the original purchase price of the product, your refund will be issued via in-store credit equal to the item's lowest selling price from the last 90 days. You'll be asked to show your driver's license as well.
One big perk to Ulta's return policy? If you received a free gift with your order but end up returning the purchased items, you get to keep the freebie.
9. Sephora

Beauty lovers will also appreciate Sephora's relaxed approach to returns. The store offers full refunds on purchases returned within 60 days, but don't panic if you happen to wait longer. You'll still be issued store credit for returns made within 61 to 90 days of your purchase date.
10. Kohl's

Kohl's has earned its reputation for hassle-free returns. Customers have up to 16 months from the time of purchase to cash in on full refunds. If you don't have a receipt, but you paid with a Kohl's card or another major credit card, the store can usually locate the purchase in its system and credit your account. If you go beyond the 16-month time frame, you can expect a merchandise credit or corporate-issued refund.
11. Nordstrom

The Nordstrom return policy is a generous one. Since the store is able to locate purchases in their system, it can usually offer a return via the original payment method — with or without a receipt. There's also no time limit for exchanges or returns at Nordstrom. The only exception we could find was for special-occasion dresses: the tags must still be attached in order to return.
12. Macy's

According to the store's website, Macy's gladly accepts many merchandise returns within 180 days of purchase as long as the items are in their original condition. One exception? Last Act items must be returned within 30 days of purchase. Online returns are free by mail, but keep in mind that original shipping fees are non-refundable.
13. Ikea

Furniture usually gets a bad rap for returns, but Ikea actually makes it reasonably easy. Its return policy states that if you change your mind or simply aren't satisfied with your purchase, you can return it and get a full refund within one year. You'll have to prove the purchase, but if you've lost your receipt, the retailer says it can locate it in its system. If not, they'll still give you a merchandise credit for the lowest selling price on the item from the last 365 days.
14. Home Depot

At Home Depot, most new, unopened merchandise can be returned within 90 days of purchase. The retailer will even do its best to locate purchases in its system if you're missing your original receipt.
Store cardholders enjoy a more generous return window, with 365 days to bring back unwanted items. Even better, cardholders' receipts are saved in the system for an entire year for added convenience.
15. Bed Bath & Beyond

Bed Bath & Beyond goes above and beyond with easy-breezy returns. Minus a few exceptions, you can bring back any item along with your receipt within one year of purchase for a full refund. No receipt? The store will try to locate a record of your purchase using your credit card, order number, registry number, etc. If it can't find it, you'll get a merchandise credit for 80% of the item's current selling price (the deduction accounts for the possible use of a coupon).
The store is even more generous with its exclusive brand items. If the product is defective, you have up to five years to return it (or longer, depending on its warranty).
16. Bath & Body Works

Bath & Body Works has a relaxed return policy that lets you return unwanted merchandise at any time as long as you have your original receipt. Lost your paperwork? The store will still accept up to $250 in items without receipts within 90 days, with the exchange or merchandise credit based on the lowest selling price of the item within that timeframe.
17. REI


REI promises to stand behind everything they sell. According to the store's website, "If you're not satisfied with your REI purchase, you can return it for a replacement or refund within one year of purchase." One exception is outdoor electronics, which must be returned within 90 days of purchase. The retailer's 100% satisfaction guarantee applies to REI Outlet purchases as well (although REI Garage Sale items are final sale).
Just note that REI's guarantee doesn't cover ordinary wear and tear, or damage caused by improper use or accidents.
18. Zappos

Feeling indecisive about your latest Zappos purchase? No worries. The store gives its customers a very generous 365 days to return any item that they're not 100% satisfied with as long as it's in its original condition. Just print out a free return label and send it back via the retailer's easy return process.
19. Bloomingdale's

At Bloomingdales, shoppers have 365 days to return most purchases. Final Offer items must be returned within 30 days instead, while some departments have special return policies of their own (like dresses, for example). Refunds are issued through the original form of payment or as merchandise credit if you're missing your receipt. The item just needs to be in sellable condition.
20. Lands' End

According to the Lands' End return policy, refund requests received within 90 days of purchase will be issued via the original form of payment, while those processed beyond 90 days will be issued via store credit. The same is true for returns that lack proof of purchase, so you never have to stress over a misplaced receipt.
21. L.L. Bean

L.L. Bean made some big changes to its beloved lifetime return policy this year, but it's still one of the best around. The store promises, "If you are not 100% satisfied with one of our products, you may return it within one year of purchase for a refund. After one year, we will consider any items for return that are defective due to materials or craftsmanship."
The retailer is also honoring its original policy by ensuring that products purchased before February 9, 2018 are not subject to this one-year time limit. That being said, you will need your proof of purchase for a refund or exchange.
*****
What are some of your favorite store return policies? Let us know in the comments!
Our editors strive to ensure that the information in this article is accurate as of the date published, but please keep in mind that offers can change. We encourage you to verify all terms and conditions of any product before you apply.