The Votes Are In: Here Are All the Best Black Friday Deals for 2020
Start preparing early for the best Black Friday deals
The 2020 Black Friday deals are here. This year, Black Friday falls on November 29th, and just about every retailer in the country is going to be offering excellent opportunities to shop for all the things that you love. It's also the best time to beat the rush and pick up Christmas presents at discounted prices.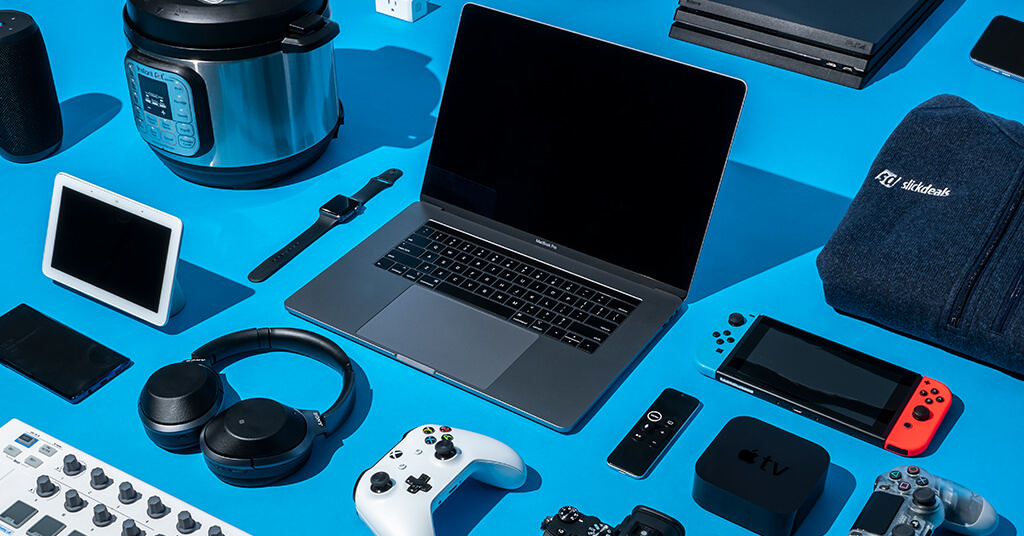 Since there's a lot of information to navigate surrounding the nation's largest shopping event, we've assembled this guide so you can be the most prepared when braving the crowds of eager customers. You can learn about which products will have the biggest price drops, how to spend less time searching for items, where to look for advertisements and more.
What Are the Best Black Friday Deals for 2020?
TVs are obviously a hot-ticket item each year, but there are plenty of other price breaks to be had. Laptops, smart home devices, video games and small kitchen appliances are always popular this time of year. Here are the 10 best Black Friday deals we spotted so far in 2020, as voted on by the Slickdeals community:
If you want to see the full list of top voted Black Friday deals you can see them over here.
Last-Minute Black Friday Deals
Walmart Black Friday Deals
Walmart will open its doors at 6 p.m. Thursday, November 28th, so if you want to be first in line for their doorbusters you'll have to finish up that turkey before it gets dark outside. The Black Friday prices are valid all day Friday, as well, with store hours varying by location. Our top picks from Walmart include:
You can see the rest of our top picks from Walmart over here.
Best Buy Black Friday Deals
Best Buy opens at 5 p.m. on Thanksgiving Day and will close around 1 a.m. (depending on your state). They will reopen at 8 a.m. on Black Friday. Here are some of the best deals from Best Buy this Black Friday:
For the full list, broken out by category, head over to Best Buy Black Friday deals page on Slickdeals.
Amazon Black Friday Deals
Amazon has already started with many of their Black Friday discounts this year. Here's a glimpse of what's available or will be soon:
Check out more deals from Amazon in our roundup over here.
Black Friday Headphone Deals
Black Friday Home Deals
Black Friday Tool Deals
When Is Black Friday 2020?
Black Friday begins on Friday November 29th this year. It's later in the month compared to 2018 when the shopping event kicked off on November 23rd. Some stores begin their Black Friday sales on Thanksgiving Day, so there will be opportunities to get a head start for those interested. There are also plenty of "pre-Black Friday sales" and "lead-up" events to make note of. Amazon, for example, usually start their pre-sale event on November 1st. Walmart actually beat them this year by starting their early Black Friday deals on October 24th.
What Are the Store Hours on Black Friday and Thanksgiving 2020?
THANKSGIVING DAY
JCPenney: 2 p.m-10 p.m. on Friday
Kohl's: 5 p.m.-1 pm. on Friday (doorbusters)
Target: 5 p.m.-1 a.m.
Best Buy: 5 p.m.-1 a.m.
Macy's: 5 p.m.-2 a.m.
Walmart: 6 p.m. until close on Friday
Sephora: 6 p.m.-1 a.m.
Ulta: 6 p.m.-2 a.m.
CLOSED: Home Depot, Lowe's, Costco and Sam's Club
BLACK FRIDAY
Target: 7 a.m.-11 p.m.
Home Depot: 6 a.m.-10 p.m.
Macy's 6 a.m.-1 p.m. (doorbusters)
Ulta: 6 a.m.-10 p.m.
Lowe's: 6 a.m.-10 p.m.
Sephora: 6 a.m.-9 p.m.
Sam's Club: 7 a.m. until close (prices valid through Sunday)
Best Buy: 8 a.m. until close
Costco: 9 a.m.-8:30 p.m. (prices valid through Monday)
If you're shopping in stores on Thanksgiving Day, you'll probably want to plan on starting anytime between 2 p.m. and 6 p.m.
Home Depot, Lowe's, Costco and Sam's Club all have a tradition of being closed on Thanksgiving Day, so you can either shop their products online or in stores on the next day.
Related Black Friday Reading
2020 Black Friday Deals FAQ
How do you get the best deals on Black Friday?
There are lots of options of where to shop on Black Friday, so make sure you do you research. For popular products like video game consoles or Instant Pots, most retailers will have the same price. A way you save a little extra is by taking advantage of loyalty programs, such as the Target REDcard, for example, which gives you an additional 5% off every purchase. Shop the 2020 Black Friday deals.
How many days is Black Friday?
Black Friday is only one day, the Friday after Thanksgiving. However, Black Friday sales kick off as early as Thanksgiving Day evening at many retailers. Some retailers like Kohl's will stay open throughout the night for the most ambitious shoppers. There are also pre-Black Friday sales going on throughout the month of November, so you can get your shopping done early for certain items. Shop the 2020 Black Friday deals.
Do stores raise prices before Black Friday?
Raising prices right before a big sale like Black Friday is common practice. We see it all the time on Slickdeals and you can verify it with a tool like Camel Camel Camel or doing a quick site search on our site to see what past deal prices have been. Shop the 2020 Black Friday deals.
What Are the Most Popular Black Friday Deals?
Last year's top 10 most popular Black Friday deals were a 65-inch TCL 4K TV, 12-month digital membership to Sony PS Plus, Nintendo Switch bundle, Google Home Hub + $15 Kohl's Cash, Apple Watch Series 3, PS4 Slim bundle, Roku 4K streaming media player, Sony 1000XM2 premium wireless noise cancelling headphones, Instant Pot and a Dell Inspiron laptop.
How Do You Shop on Black Friday?
The best way to shop Black Friday deals is online. The deals are for the most part the same as in store, and you don't have to deal with crowds. There are some doorbusters that are only available in stores, but they are limited in quantity and run out fast. Save yourself the trouble and just shop online this Black Friday.
Are The 2020 Black Friday Deals Worth It?
Yes, the 2020 Black Friday deals are worth it. Stores like Amazon, Walmart, Best Buy and Target have great Black Friday deals in 2020. Check out what our community of 11 million avid deal hunters have to say about the 2020 Black Friday deals. Shop the 2020 Black Friday deals.