Everything You Need to Know About Finding the Best Black Friday Deals 2019
Start preparing early for the best Black Friday deals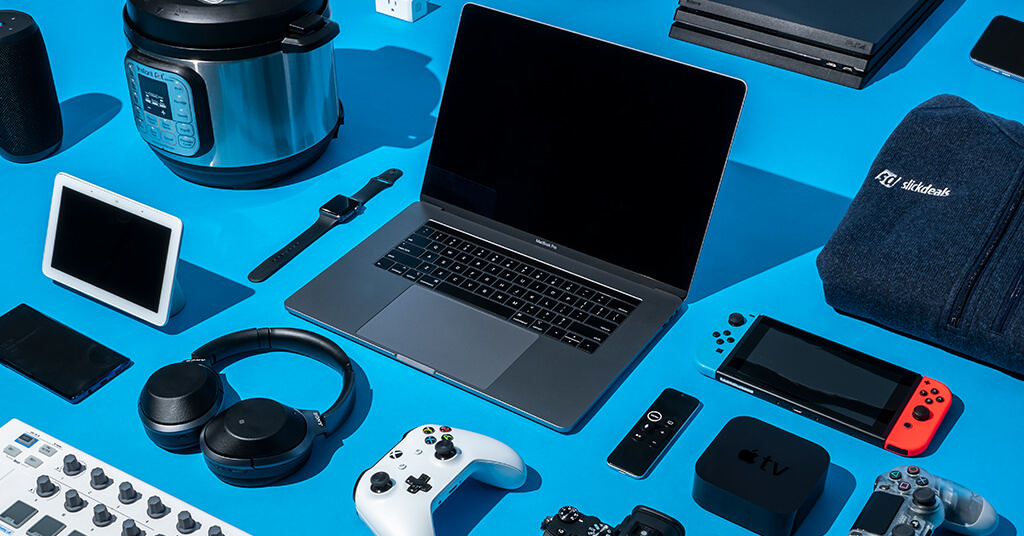 This year, Black Friday falls on November 29th, and just about every retailer in the country is going to be offering excellent opportunities to shop for all the things that you love. It's also the best time to beat the rush and pick up Christmas presents at discounted prices.
Since there's a lot of information to navigate surrounding the nation's largest shopping event, we've assembled this guide so you can be the most prepared when braving the crowds of eager customers. You can learn about which products will have the biggest price drops, how to spend less time searching for items, where to look for advertisements and more.
Let Slickdeals be the first stop on your journey to a successful Black Friday!
Black Friday News Updates
The first Black Friday ad of the year was just released yesterday, October 17th, and it's Harbor Freight who is the early bird yet again. They are usually the first retailer to release their ad scan, but this year they are almost two weeks behind their regular release date. Harbor Freight, which is a great place to go for good deals on tools, will be closed on Thanksgiving Day and opens at 7 a.m. on Black Friday, November 29th. If you are part of the Harbor Freight Inside Track rewards program, you can shop their deals starting on November 27th. The membership costs $29.99 per year and comes with several benefits, including a $10 gift card.
The sale will go on for three days and there will be extended store hours during the first two days. You can shop until 9 p.m. on that Friday and until 8 p.m. the following day. Sunday will be regular store hours.
In therms of the deals, we're not seeing anything out of the ordinary. But it's still worth checking out things like the Braun 390 Lumen Magnetic Slim Bar Folding LED Work Light for $18.99 (reg. $39.99) or the 4-drawer hardwood workbench for $114.99 (usually $150).
Which Categories Should You Focus on This Black Friday?
This is one of the best times of the year to shop for a wide range of items, but we typically see great deals on televisions, tech, home goods, appliances, smartphones and gaming consoles.
Almost every major retailer offers significant discounts on smart TVs with prices starting around $200. Still, our hot deals of 2018 revolved around brand-new tech, gadgets and entertainment. Several stores slashed $50 off the price of the Google Home Hub (which had just launched in October). Additionally, Amazon offered "seven days of Black Friday deals" with huge savings on its Alexa devices.
As for home goods, you'll find plenty of small kitchen appliances on sale for under $10 (some are even free after mail-in rebates.) You'll likely see special pricing on KitchenAid stand mixers, Keurig coffee makers, Instant Pot pressure cookers and various air fryers, as well.
Video game consoles are typically $60-$100 off, while smartphone activations can net you gift cards worth up to $300. This is a great time to score discounts on beauty products, too. Macy's, ULTA and Sephora all offer a huge variety of prestige makeup, hair care and skincare essentials for $20 or less.
What Are the Most Popular Products?
Televisions are obviously a hot-ticket item each year, but there are plenty of other price breaks to be had.
Here are the top 10 offerings from 2018 (as voted on by the Slickdeals community):
65-inch TCL 4K HDR Roku Smart LED TVSale Price: $398 | Reg. Price: $598
PlayStation Store's Sony PS Plus 12-month Digital MembershipSale Price: $39.99 | Reg. Price: $59.99
GameStop's Nintendo Switch Mario Kart 8 Deluxe Bundle + $50 GameStop Gift CardSale Price: $299.99 | Reg. Price: $359.99
Kohl's' Google Home Hub + $15 Kohl's CashSale Price: $99 | Reg. Price: $149
Target's Apple Watch Series 3 (GPS)Sale Price: starting at $199.99 | Reg. Price: starting at $279.99
Kohl's PlayStation 4 Slim 1TB Spider-Man Bundle + $60 Kohl's CashSale Price: $199.99 | Reg. Price: $299.99
Best Buy's Roku 4K Ultra Streaming Media PlayerSale Price: $49.99 | Reg. Price: $99.99
Best Buy's Sony 1000XM2 Premium Wireless Noise Cancelling HeadphonesSale Price: $199.99 | Reg. Price: $349.99
Instant Pot LUX80 8-Qt Pressure CookerSale Price: $59 | Reg. Price: $99
Best Buy's Dell Inspiron 15.6" Touch-Screen LaptopSale Price: $399.99 | Reg. Price: $599.99
Which Stores Have the Best Sales?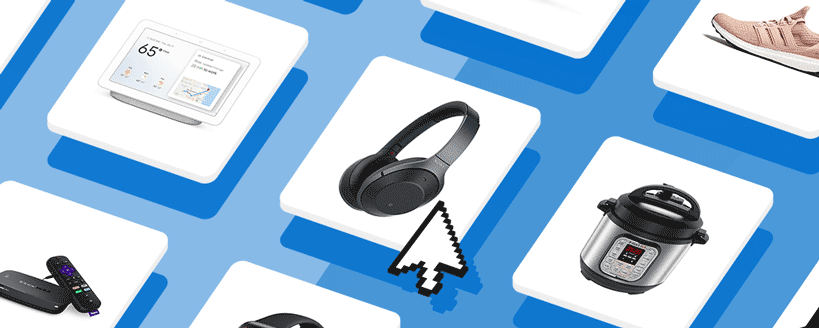 The previous year's 10 most popular price drops came from six different retailers: Walmart, Kohl's, Best Buy, GameStop, Target and the PlayStation Store.
When it comes to low prices for TVs, Walmart is usually the one to beat (like last season's $398 Sharp/TCL 65" Class 4K Roku Smart TV). Just keep in mind that the best television discounts will most likely require a trip to the store.
Look for Dell, Sam's Club, Costco and Best Buy to offer desirable savings on these entertainment essentials as well. (Plus, Costco offers several of its online-only markdowns to members and non-members alike.)
Kohl's sets itself apart from the competition by giving customers $15 Kohl's Cash for every $48 spent in-store and online, while Target typically shells out gift cards instead (like $150-$300 gift cards on select smartphones with activation through Verizon, Spring or AT&T). Target and Kohl's consistently feature overlapping price cuts on things like gaming consoles, electronics, toys and kitchen appliances (particularly Instant Pots and KitchenAid stand mixers), so be sure to compare their ads accordingly.
Macy's and JCPenney are other good stores to shop thanks to their incredible doorbuster items. In 2018, Macy's offered an unprecedented 12 free doorbusters after mail-in rebates. JCPenney, on the other hand, issued $10-off-$10 coupons at the door (making many of their doorbusters cost next to nothing).
If you're looking for large appliances like washers, dryers and refrigerators, Home Depot regularly has some of the best price reductions around (although JCPenney and Lowe's are known to slash 40-60% off home appliances with gift cards thrown in as enticements to buy).
For beauty products, be sure to check out Sephora, Ulta and Macy's. All three retailers will have major price breaks on popular palettes and gift sets.
How Big Are the Discounts for a Doorbuster Item?
As always, you can expect to see a huge range of doorbusters in 2019. In the past, Macy's offered free products valued at up to $40, while Dell and Walmart slashed $200-$490 off select laptops, PCs and more.
Our advice? Be sure to research the exact model number on things like 4K Televisions and other electronics to make sure you're getting all the features you need.
Most doorbuster promotions center on LCD televisions, QLED displays, gaming consoles, laptops, kitchen appliances and home electronics—and they're almost always available for a limited time. Fortunately, our forums let you review an item's price history in a flash and help you buy with confidence.
How Much Can You Really Save?
This holiday shopping season may be heralded as the extravaganza of the year, but it's not always the best time to buy. Ultimately, it just depends on what you're getting.
You're sure to find a fair price, so definitely plan to shop the different sale events if those items are on your wish list. This time of year is also a great time to score savings on items that don't usually go on sale—even if those savings are relatively modest.
In 2018, Target slashed $80 off the Apple Watch Series 3 with GPS, while GameStop discounted the Nintendo Switch Mario Kart 8 Deluxe Bundle by $60 (with a $50 GameStop gift card thrown in for good measure). Kohl's even reduced the PlayStation 4 Slim 1TB Spider-Man Bundle by $100 and gave customers $60 Kohl's Cash to boot.
We expect more of the same this year (think 60% off home appliances, $50+ off Instant Pot pressure cookers and $200+ off laptops.)
When Are Black Friday Ads Released?
In 2018, retailers released their ads on the following dates:
October 27: Costco
November 1: Target, Kohl's, JCPenney & Dell
November 5: Macy's
November 7: Walmart
November 8: Best Buy
November 11: Sam's Club
November 13: Lowe's
November 15: Home Depot & Sephora
November 18: ULTA Beauty
The 2019 ad releases will likely follow a similar pattern. Look for the earliest leaks at the very end of October followed by a flurry of ads throughout the first week of November.
Walmart has a history of leaking its ads on Wednesdays, while Sephora typically offers a first look at its sale mid-month via its mobile app.
For 2018, the Kohl's ad release actually coincided with a one-day-only sale featuring select savings plus $15 Kohl's Cash for every $48 you spent.
What Are the Store Hours on Black Friday and Thanksgiving 2019?
Store hours for 2018 were as follows:
THANKSGIVING DAY
JCPenney: 2 p.m-10 p.m. on Friday
Kohl's: 5 p.m.-1 pm. on Friday (doorbusters)
Target: 5 p.m.-1 a.m.
Best Buy: 5 p.m.-1 a.m.
Macy's: 5 p.m.-2 a.m.
Walmart: 6 p.m. until close on Friday
Sephora: 6 p.m.-1 a.m.
Ulta: 6 p.m.-2 a.m.
CLOSED: Home Depot, Lowe's, Costco and Sam's Club
BLACK FRIDAY
Target: 7 a.m.-11 p.m.
Home Depot: 6 a.m.-10 p.m.
Macy's 6 a.m.-1 p.m. (doorbusters)
Ulta: 6 a.m.-10 p.m.
Lowe's: 6 a.m.-10 p.m.
Sephora: 6 a.m.-9 p.m.
Sam's Club: 7 a.m. until close (prices valid through Sunday)
Best Buy: 8 a.m. until close
Costco: 9 a.m.-8:30 p.m. (prices valid through Monday)
If you're shopping in stores on Thanksgiving Day, you'll probably want to plan on starting anytime between 2 p.m. and 6 p.m.
Home Depot, Lowe's, Costco and Sam's Club all have a tradition of being closed on Thanksgiving Day, so you can either shop their products online or in stores on the next day.
When Do the Sales Begin Online?
Contrary to what the name says, this is no longer a one-day event; in fact, some stores now start their sales days if not weeks in advance. (Walmart actually kicked off the 2018 season with 18 online-only deals on November 8th.)
Some stores—like Dell and Amazon—offer select discounts online before launching complete sales on Thanksgiving Day or Black Friday itself. Lowe's, for example, offered online deals from November 11th to November 28th, while Costco and JCPenney went live with select price breaks on November 18th.
Here's what you can expect based on yesteryear's online schedule:
Monday
12:01 a.m. CT: Kohl's (select deals + $15 for every $48 spent)
Wednesday
Morning: Macy's (select deals available online or via the store's mobile app)
10 p.m. ET: Walmart
Midnight PT: Target (REDcard holders receive early access to 100+ deals online at Target.com)
Thursday
12:01 a.m. ET: Sam's Club & Costco
Morning: Target, Macy's & Best Buy; Sephora (early access for VIB/Rouge members)
10 a.m. ET: Dell (hourly doorbusters)
12 a.m. CT: JCPenney
5 p.m. CT: ULTA
Friday
6 a.m. ET: Home Depot
12 a.m. ET: Sephora
Will Amazon have Black Friday deals?
Amazon may dominate the world of retail, but its promotions are typically hit or miss, just like Prime Day. That being said, we expect to see some decent price breaks on its Alexa devices in particular. Previously, the site had some of the lowest prices we've seen on the Fire TV Cube, the Echo Dot and the Fire TV Stick.
2018 highlights included the following:
Huge discounts on Alexa-enabled devices
Exclusive deals from Whole Foods Market and Amazon Music
53% off Audible memberships
Select Kindle bestselling books up to 80% off
adidas apparel, bags, shoes and accessories up to 45% off
J.Crew, DL1961 and True Religion denim up to 50% off
Calvin Klein underwear up to 50% off
Samsonite luggage up to 70% off
Top toys from Barbie, Hot Wheels, Fisher-Price, etc. up to 40% off
Philips Hue smart lighting up to 40% off
The retailer also offered free standard shipping to all customers—not just Prime members—throughout the 2018 season with guaranteed pre-Christmas arrival times.
When Is the Best Time to Shop Black Friday Sales?
Generally speaking, the earlier you shop, the better. This is especially true for doorbusters, which are often available in limited quantities and for limited timeframes. Deals on video devices and laptops are usually the most sought after, while electronics with the biggest discounts tend to sell out first.
JCPenney and Lowe's are known to give bonus coupons and gift cards to their earliest customers, so it pays to be in line on Thanksgiving Day.
Keep in mind that many sales go live online well before doors open nationwide. Kohl's, for instance, likes to start its online deals first-thing Monday morning, while Amazon updates its site all week long with daily price breaks. If you're shopping from home, we recommend loading up your cart beforehand whenever possible to beat the rush.
That being said, it's a good idea to wait until Saturday morning to shop for holiday decorations at Target. That's when the store usually offers $25 off your $75 purchase of select trees, lights, ornaments, stockings and gift wrap from its Wondershop collection.
Also, make sure you spend any rewards and coupons before they expire. (Kohl's Cash has a short redemption window, while Target's 20%-off bonus coupons are typically only good through the first week of December.)
More Ways to Save
With so many limited-time deals in such a short time frame, it's easy to get tricked into making impulsive purchases. These tips can help you shop smarter during the seasonal madness:
Hold off on certain purchases. Wait for Cyber Monday deals to buy toys or apparel at Amazon. The retailer is known to drop its prices in these categories even further after the weekend.
Avoid shipping fees. Many stores waive or lower their free-shipping thresholds on Friday, while others hold off until Cyber Monday. If the deal won't wait, opt for in-store pickup to dodge the charge altogether.
Join the clubs. Most retailers have loyalty programs or welcome offers for new email subscribers, so be sure to opt in prior to shopping to take advantage of any rewards or perks. (For instance, a MyLowe's membership includes free shipping, and it's free to enroll.)
Do your homework. Use our forums to browse current offers on items of interest to make sure you're getting the best price available.
Try a promo code. Always double-check a store's Slickdeals coupon page to look for any additional ways to save. For example, you can usually stack a Sephora promo code with the retailer's current promotion to snag a free deluxe sample or an exclusive holiday set.
Consider a trade-in. If you're on the hunt for new devices or video games, it's smart to look for trade-in opportunities at stores like Best Buy and Amazon. Your older model may very well earn you store credit at these retailers that you can then apply to the latest version.
Download the apps. More and more retailers are offering additional in-app savings—especially around this time of year. For instance, Target let customers schedule a curbside pickup last year when they purchased products via the app.
Use a store card. We don't advocate opening up store credit cards like they're going out of style, but this technique can help you save big at the stores you frequent most. The Target REDcard, for example, nets you an extra 5% off plus free shipping and longer return times.
Add a dot. Want to take advantage of a new customer promotion, but hate opening up a new Gmail account? Subscribe with your same email address, but insert a period somewhere before the @ sign. Most retailers will perceive it as a new account, but you'll receive the promo code in the same-old inbox.
Set a Deal Alert. Shopping for something in particular? Create a Deal Alert to get notified if a relevant offer pops up on our forums.
Will Stores Price Match Black Friday Deals?
Only a few retailers honor limited-time price drops, but it definitely pays to know which ones do.
Some stores (like Walmart, Kohl's and Target) pause their price matching between Thanksgiving and Cyber Monday.
Home Depot, however, honors its Guaranteed Low Price assurance all year round, which means they'll match an in-store or online offer if you find a better price elsewhere.
You can also take advantage of Lowe's Price Match Guarantee, which promises to match a competitor's lower price (even online-only stores).
JCPenney and Macy's both honor competitor pricing, but JCPenney is a bit more lenient with its policy in general. (JCPenney not only price matches on major appliances, fitness equipment and electronics, but it even beats the price on everything else by 5%.) Macy's, on the other hand, allows for price matching—but only with select retailers. (Source)
How Long Do Black Friday Deals Last?
Several stores limit their Black Friday promos to just Thursday and Friday, but others extend their savings throughout the entire weekend.
JCPenney, for instance, maintained select discounts through Saturday last year and offered customers additional $10-off-$10 coupons after the main event. Sam's Club and Costco also kept the savings going over the weekend while supplies lasted.
If you're shopping online, you can expect another wave of price drops to hit on Cyber Monday 2019. In fact, waiting until then is a good tactic if the store you love doesn't offer free shipping during its online Black Friday event.
Why Choose Slickdeals This Black Friday?
With so many ad releases and limited-time doorbusters, it's normal to get overwhelmed with Black Friday discounts and buy into more than just the hype.
You may jump at an "all-time low price" at one store only to find that another retailer had it for 20% less, or you may miss out on an especially great price break because you lost interest somewhere in the middle of a 70-page ad scan.
At Slickdeals, our editors comb through each store's Black Friday offerings to narrow down the best of the best. We even create forum threads for every item in every ad scan so that our community can comment and vote on each one—making it that much easier for you to delineate between great and not-so-great Black Friday offers.
Use our site to browse entire ad scans at your leisure, check the most popular price cuts at each store or review all the top-voted Black Friday discounts in specific shopping categories. While you're at it, download the Slickdeals app to receive push notifications on the latest Black Friday ad releases and the hottest forum offers.
Slickdeals isn't just helpful during Black Friday, either. Our community finds tons of savings throughout the entire year—many of which match or beat Black Friday prices. That's why it pays to be a Slickdealer. Register for a free user account to join millions of other savvy shoppers worldwide. You'll receive personalized shopping recommendations, instant notifications on the latest discounts and exclusive access to Slickdeals rebates.
2019 Black Friday Deals FAQ
How do you get the best deals on Black Friday?
There are lots of options of where to shop on Black Friday, so make sure you do you research. For popular products like video game consoles or Instant Pots, most retailers will have the same price. A way you save a little extra is by taking advantage of loyalty programs, such as the Target REDcard, for example, which gives you an additional 5% off every purchase. Shop the 2019 Black Friday deals.
How many days is Black Friday?
Black Friday is only one day, the Friday after Thanksgiving. However, Black Friday sales kick off as early as Thanksgiving Day evening at many retailers. Some retailers like Kohl's will stay open throughout the night for the most ambitious shoppers. There are also pre-Black Friday sales going on throughout the month of November, so you can get your shopping done early for certain items. Shop the 2019 Black Friday deals.
Do stores raise prices before Black Friday?
Raising prices right before a big sale like Black Friday is common practice. We see it all the time on Slickdeals and you can verify it with a tool like Camel Camel Camel or doing a quick site search on our site to see what past deal prices have been. Shop the 2019 Black Friday deals.