The Tech Products You Need to Level Up Before Ringing in the New Year
Consider these tech upgrades to replace your current roster before the end of 2021.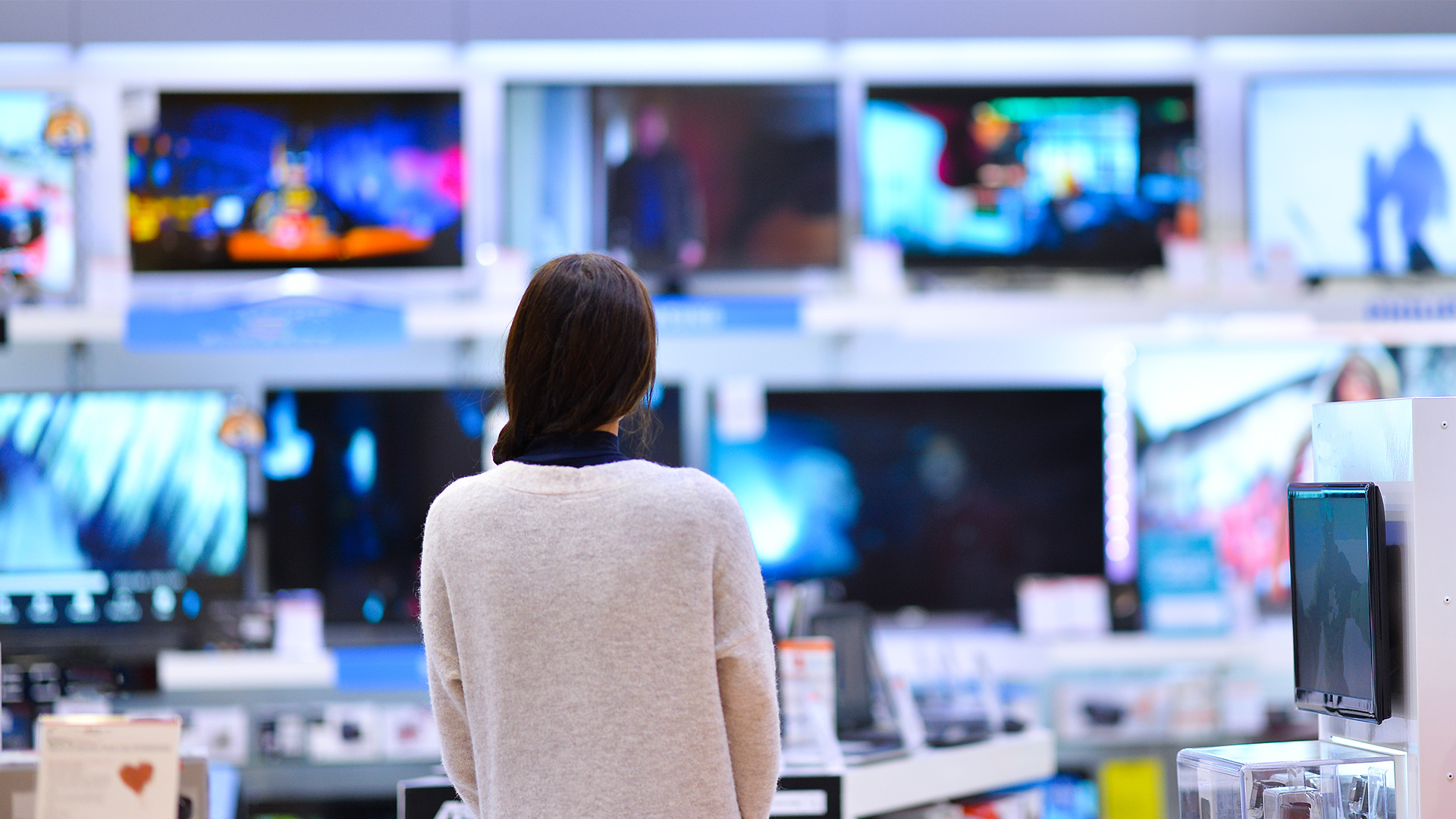 The end of 2021 is in sight. What does that mean? The tech products in your home need an upgrade. Black Friday and Cyber Monday have already come and gone, sure. But you've still got a chance at giving your everyday gadgets a face lift, so to speak, before 2022.
It has been a difficult year for tech consumers and manufacturers alike. The widespread global shortage of semiconductors, mini-LED components and graphics cards has taken a toll on multiple industries. Still, we're here tracking prices, spotting deals and helping you save money.
The first step is figuring out what tech products need to be replaced. Some of that process boils down to deciding what you specifically need. You should also know which tech products are worth upgrading right now.
To help aid your research, we scoured the internet for the best tech products and upgrades you should consider in 2021. Here  are a few suggestions to help you get the best possible value out of your next tech purchase.
Bluetooth Speakers Keep Getting Better

As the overall quality and construction of Bluetooth speakers continue to improve, decent portable speakers have become quite affordable. Speakers are the kind of tech products you can always aim to upgrade. For $150, you can snag top-rated speakers like the waterproof BOOM 3 from Ultimate Ears — even if you are unlikely to find a major discount for a while. While these deals might be few and far between, they aren't impossible. During this past Black Friday, multiple retailers offered discounts of $100 or more on the high-end Sonos Move.
If we can expect deals of that caliber on a one-year-old luxury branded speaker that retails for $399, there's no telling how much you might be able to save on a budget-friendly brand. There are a lot of copycats and generic brands to sift through if you're thinking of buying a cheaper speaker, but don't underestimate up-and-coming audio heavyweights like Tribit.
Tribit StormBox Micro Bluetooth Speaker — Sale Price: $44.99 | Reg. Price: $49.99
If you do your research and wait until an unbeatable deal pops up, you can get solid speakers with build quality and performance on par with well-known and respected brands like Anker and JBL for a fraction of the price.
Check out Budget Options from Popular Smartwatch Brands

The Apple Watch Series 6 made quite a splash when it was released this past September. Smart watches are tech products that are usually always worth upgrading. Series 6 offers new features like the S6 chipset, blood oxygen sensor and Ultra-Wideband. If you are a lifestyle Apple ecosystem user, the Series 6 is likely your best bet.
On the other hand, the Apple Watch SE offers most of the same new features for $120 less than its beefed-up sibling. The Apple Watch SE looks virtually identical to a much more expensive Apple Watch, so no one else will be able to tell the difference.
Shared updates between the Apple Watch Series 6 and Apple Watch SE include:
WatchOS 7 with Family Setup
Fall detection
Noise level monitoring
Altimeter
Unfortunately, Android users have little use for a smartwatch that requires a paired iPhone. Fortunately, this is a good time to pick up last year's Samsung Galaxy Watch 3. There has been a recent uptick in press coverage regarding the upcoming (but still unannounced) Samsung Galaxy Watch 4, so expect to see more promotions as retailers clear their shelves in preparation for the new model.
Samsung Galaxy Watch 3 Smart Watch — Sale Price: $349.99 | Reg. Price: $399.99
Samsung fans rejoiced over the company's return to a sleek rotating bezel design. This watch is priced similarly to the Apple Watch Series 6, but the addition of expanded music storage, trip detection and FDA-approved ECG tracking boosts the Samsung Galaxy Watch 3 a notch above its 2021 competitors. If you're still stuck on Apple, you can occasionally find Apple Watch sales when a newer model comes out.
Next-Gen Consoles Might Be Worth the Wait

As thousands of deeply frustrated restock hunters can attest, it's still basically impossible to score a new console without going to extreme lengths. Outside of (often random) restock drops that sell out in seconds, your next best option is to pay way more than MSRP on a marketplace site.
If it makes you feel any better, recent sales data shows that both the PlayStation 5 and the Xbox Series X/S are the fastest-selling consoles in the history of either company. In Sony's case, they can officially say the PS5 is the fastest-selling console in U.S. history. While such figures don't necessarily indicate these are the best consoles of all time, their enduring popularity in the face of critical press and a lukewarm initial impression does suggest that buyers feel it was worth the wait.
In the meantime, it is a lot easier to find deals on new controllers, peripherals and games. These accessories won't be of much use to you now, but buying now will save you money in the long run and build excitement for the lucky day when you bring your new PS5 or Xbox home. Tech products that help you stay entertained are important, too.
Don't Underestimate Compact Laptops in 2021

Dell is expected to update its entire XPS line before the year ends, but right now is definitely a good time to shop for an 11th generation Dell XPS 13 — back-to-school laptop sales start popping up in August and run through September. Conveniently, Dell released an updated model outfitted with an OLED screen back in April. This means the otherwise identical 2020 edition might be "outdated" enough to warrant even better promotional pricing than last year. For now, you can save $190 to $420 on the 2021 XPS 13 and XPS 13 OLED at Dell.
Boasting improved speeds that can clock 4.7GHz using the Core i7 model, this speedy machine is great for users who need a lot of processing power for CPU-hungry tasks. The Intel Evo rebrand is not just a shiny new name, either. According to our November 2020 review, the XPS 13's wake-up response moves at a breakneck speed and boots up before the laptop is fully unfolded.
Take Advantage of the AirPods Max Hubbub — But Get the Same for Less!

The cultural impact of Apple's AirPods (and more recently, AirPods Max) has sparked a revolution in the world of noise-canceling headphones. Adaptive sound control and fluid touch controls have become industry standards, but why pay $550 for Apple's latest headset when you can score a set of Sony WH-1000XM3s for less than half the price?
Sony WH-1000XM3 Wireless Noise Cancelling Headphones — Sale Price: $2149 | Reg. Price: $299.99
If you are willing to spend a little extra, you can pick up a pair of Sony WH-1000XM4s, the updated version of the 1000XM3s. These headphones retail for $348 and are currently discounted to $278, though they don't go on sale often. If you missed this deal, keep an eye out for bundle deals and substantial discounts on refurbished versions that have started popping up since the beginning of summer.
Active noise cancellation adjusts automatically based on your surroundings, and the quick attention mode feature allows you to quickly pause media by covering the ear cup with your hand. With a cozy fit and touch-controlled settings, this beloved Sony standby is an affordable option for your 2021 tech upgrade.
Save on Last Year's Cameras

Cameras don't "need" to be replaced as often as other daily use electronics, but the next few months look bright for those waiting for an impressive deal on last year's models — two of the top brands in the mirrorless camera sector have big plans for the second half of 2021.
While Canon has been quiet about its upcoming plans, rumor has it that the iconic camera brand is supposed to release seven different RF-mount mirrorless cameras before the year's end. We will have to wait and see if the company is actually that ambitious, but we can assume there are exciting updates on the way. Nikon has already announced a few exciting additions to its line of mirrorless cameras and accessories, including new lenses for the Nikkor Z line as well as the Nikon 1000fps 4K sensor.
Still holding out hope for a sweet deal on an upcoming 2021 release? Set up a Deal Alert and we will contact you when the product you're looking for falls within your set price range.
Up Next:
Our editors strive to ensure that the information in this article is accurate as of the date published, but please keep in mind that offers can change. We encourage you to verify all terms and conditions of any product before you apply.