AirPods are on Sale at Amazon Right Now
Don't forget to set a Deal Alert and we'll notify you next time they go on sale.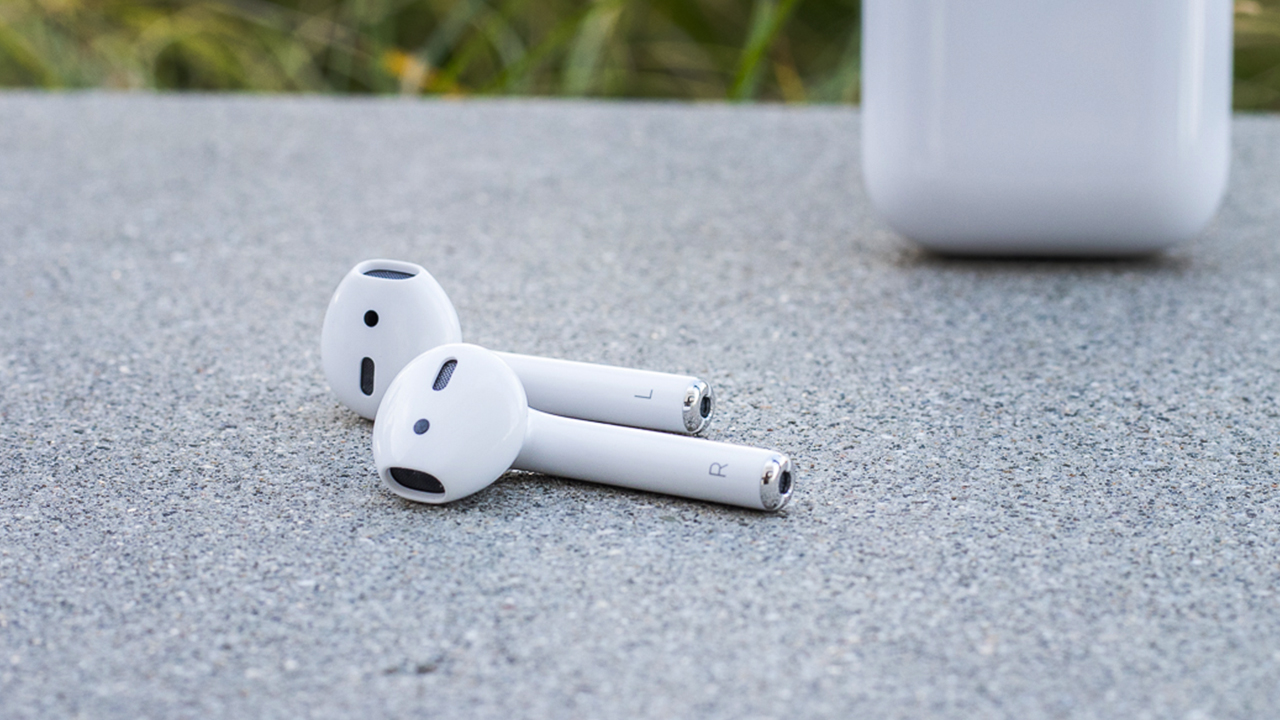 For a limited time, Amazon has Apple AirPods with Wireless Charging Case for $139.98, or about $60 off MRSP.
If you want to save even more, you can pick up a pair of refurbished AirPods with Charging Case for $87.82 on ebay by using promo code PICKVIP at checkout. While eBay might make some shoppers nervous, you can rest assured our Deal Editors have checked this listing out and deemed it legit; this one is even backed by a 30-day return policy in case of defects.
Students and educators looking to pick up a set of Apple AirPods, should definitely consider this deal offered by the Apple Education Store. For a limited time, qualifying purchasers can earn a free pair of Apple AirPods /w charging case when purchasing select items. Alternatively, this deal can get you a massive discount on AirPods w/ wireless charging case or AirPods Pro; when purchasing one of the products listed below, you can score a pair of these for $40 and $90 respectively.
Eligible products include:
13.3″MacBook Air – Starting Price: $899
13.3″ MacBook Pro – Starting Price: $1199
16″ MacBook Pro from $2199
iMac – Starting Price: $1049
27″ iMac Pro – Starting Price: $4599
10.5″ iPad Air – Starting Price: $479
11″ iPad Pro – Starting Price: $749
12.9″ iPad Pro – Starting Price: $899
Want Apple AirPods for the absolute lowest price? Click the button below and you'll automatically set a Deal Alert for AirPods after you register for a free Slickdeals account. Deal Alerts will notify you via text, email, or push notification whenever we find an amazing sale on the exact product you want.
At Slickdeals, we found deals on the newest generation Apple AirPods w/Charging Case for $145 or less 10+ times last year. In fact, the previous lowest price we found this year was a deal at Google Shopping for $117. With Deal Alerts, you never need to worry about missing the best Apple AirPods prices.
If you want to save even more, consider these high-end, third-party wireless earbuds.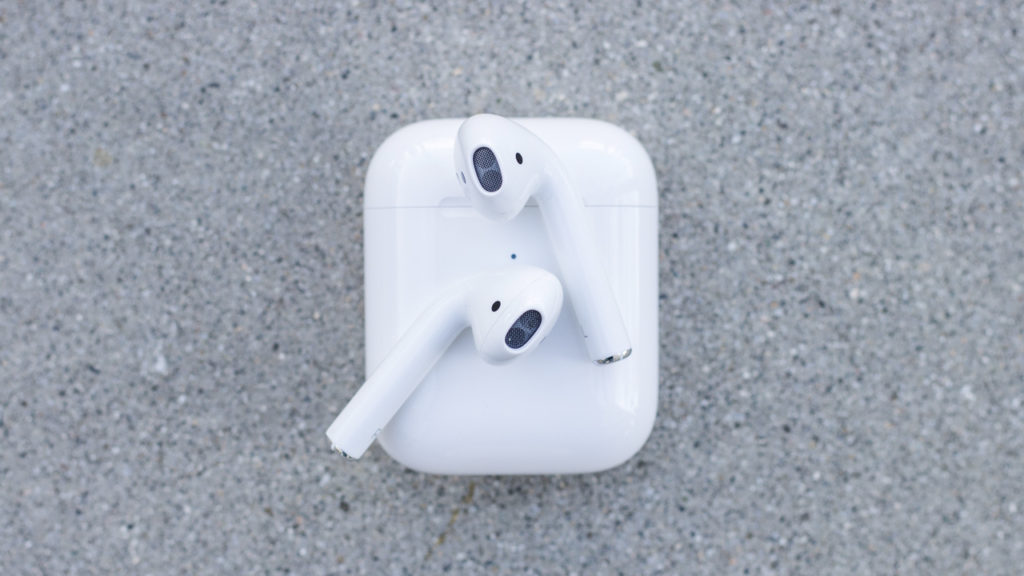 Where to Find the Best Deals and Discounts on Apple AirPods
Once a headphone novelty, now an in-ear necessity, Apple AirPods have decidedly become mainstream. Slickdeals reviewed Apple's AirPods with a sharp eye towards their functionality and fashion, and now our mission is clear: find the best places to get 'em, and get 'em cheap.
If you need active noise cancellation, we recommend you consider the more premium AirPods Pro.
A variety of deals for Apple AirPods surfaced throughout 2018, and with the bulk of the new year looming ahead, we're here to figure out where we should be looking for them next. The following is a thorough breakdown of the best places for Apple AirPods deals and discounts based on what we've previously seen in the deal forums.
Search URL: https://slickdeals.net/newsearch.php?firstonly=1&q=%40title+%22apple+airpods%22&pp=20&sort=newest&rating=1&price_range%5B%5D=6&forumid%5B%5D=9&hideexpired=1&r=1
1) Google Shopping
Google Shopping had an amazing deal on 2nd generation Apple AirPods during April 2019. Costco members could pick up the earbuds via Google Express for just $139.99. The new AirPods technically retail at $199, but most major retailers regularly mark them down to $159. Either way, this was already a solid discount.
Deals from Google Express may be a little less frequent than some of the other heavy-hitters, but when they do come in, they come in hard and fast. This particular example sold out in about 12 hours. Set a Deal Alert now to stay on top of them.
2) Costco Wholesale
With a surprising amount of decent deals for the Apple AirPods under its belt, Costco Wholesale comes in as a definite contender for being the best place to look. Most recently, Costco ran an online deal for its members, discounting the Apple AirPods to $139.99, and have run similar deals all the way back through late 2017. The price fluctuates upwards towards $145 during different sales, and keep in mind that you'll need to be a member to purchase from Costco.
3) Rakuten
Close on Costco's heels and boasting an even slicker price tag comes Rakuten, with one particularly good deal offering Apple AirPods for $126.65, plus free shipping and handling. This deal is a pretty frequent flyer from Rakuten, but this particular price tag is a historic low, as other offerings ranged from $135.99 and up. You'll most likely need to have an account with Rakuten to access these sales, but since it's free to register, the trade-off is pretty painless.
4) Sam's Club
A Sam's Club's One Day Sale from last year on Apple AirPods had them at $129, a decent offering by even Slickdeals' tough standards. Promotions for Apple AirPods from Sam's Club are relatively few and far between, however, and you'll need a membership to take advantage of the low pricing.
5) Adorama
There's no denying Adorama has had a handful of decent Apple AirPods deals over the last year, but it's fair to say those were intermixed with not-so-hot deals on the same product. They once ran a deal selling them for $135, a competitive price at that time. Deals on the Apple AirPods might be more scarce from this seller, but they do exist.
The current asking price at Adorama is above MSRP, so we'd suggest setting a Deal Alert or browsing the other stores on this list.
6) MassGenie
As recently as October 2018, MassGenie presented a sale on its Apple AirPods that listed them for just $127.95. This deal from MassGenie enjoyed a fair amount of attention from the Slickdeals crowd, and it's not impossible for the company to make another impressive showing with a new sale for 2020.
A New Year Means New Deals
Does it seem like a few keynote speakers are missing from this list? We thought so, too. Normally the deal kings of the tech industry (stores like Best Buy, Target, B&H Photo, and even Amazon) were conspicuously absent from the slew of offerings we saw last year for Apple AirPods — at least, as far as deal threads were concerned.
With a new year always comes new deals, however, and as long as people continue to show interest in Apple AirPods, it's likely we'll see more and more stores offering enticing deals for these earbuds. When it comes to Apple, furthermore, there's always the possibility of a new model landing soon, which only means tasty price drops across the board for the existing, and equally relevant, tech.
UP NEXT: Multiple Stores Have Apple AirPods Pro at an All-Time Low Price
---
Any product or service prices/offers that appear in this article are accurate at time of publish, and are subject to change without notice. Please verify the actual selling price and offer details on the merchant's site before making a purchase.