Save Up to $360 on Three Years of Xbox Game Pass Ultimate
We've got the best Game Pass Ultimate deals for subscribers new and old.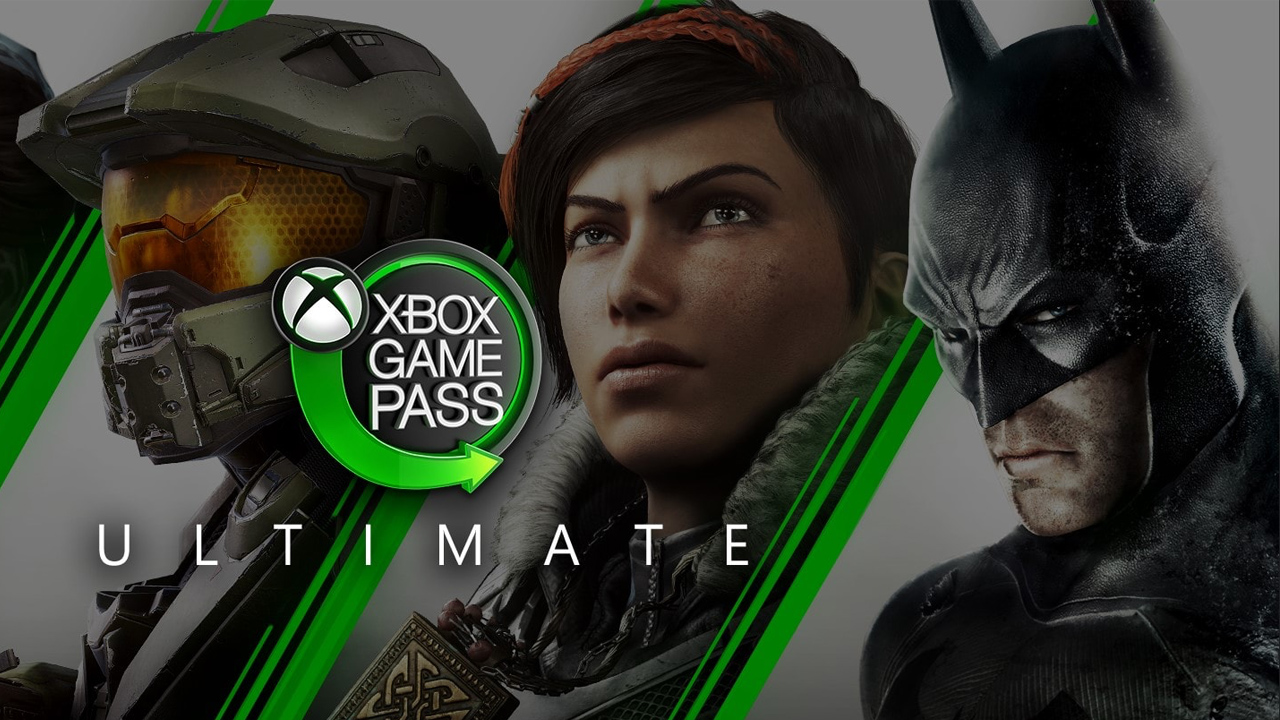 As gamers around the world self-isolate to limit the spread of COVID-19, Microsoft is showing some love to Xbox enthusiasts by bringing back one of its most popular deals from 2019. For a limited time, you can get one month of Game Pass Ultimate for $1, available at the Microsoft Store. The service normally costs $14.99 a month, so that's definitely a bargain.
Microsoft put a giant cherry on top of the deal—when you subscribe to Xbox Game Pass Ultimate, your prepaid time from Xbox Live Gold and Xbox Game Pass will be converted to extend your Ultimate membership (redeemable for up to 36 months).
Slickdealer Funkinyourface gave us an example of how it worked out for them. "Just did it and had Gold thru 2/2022 and Game Pass thru 10/19. Paid $1 now I have both thru 6/22!!! That's 3 YEARS of Game Pass [Ultimate] for $1! "
And to prevent being charged full price, you can cancel your subscription at any time and still keep the converted Game Pass Ultimate extensions.
If you want to save even more, you can purchase your Xbox Live Gold subscription from CDKeys for $54.49, or around $5 off MSRP. If you combine this with the above deal, you'll save around $130 per year on Game Pass Ultimate.
Get Discount Xbox Live Gold from CDKeys
Anyone who hasn't tried Game Pass before can enjoy an added bonus; new subscribers who sign up for $1 get six months of free Spotify Premium. This reward has been offered before, and if you've tried Game Pass without redeeming the perk you may still be able to do so. Log onto Game Pass Ultimate via Xbox or Online
When Microsoft offered this deal last summer, it was limited to one use per account. However, for this promotion it looks like the ticker has reset, so you can cash in on the deal even if you've already enjoyed the "first month of GPU for $1" offer. However, this offer is only valid for inactive subscriptions, so if you're currently a Game Pass Subscriber, you'll need to lapse before you can save.
If you don't qualify for the above deal, CDKeys has 3-month GPU subscriptions on sale for $30.49. Eneba currently has a similar offer available, and if you order from either storefront you'll be saving around $10.
Making the Most out of Xbox Game Pass Ultimate
The new Xbox Game Pass Ultimate subscription is an all-encompassing service that can save you quite a bit of money. The package includes:
Xbox Game Pass PC – Includes access to more than 100 PC games (Reg. Price: $9.99 per month)
Xbox Game Pass Console Games – Includes access to more than 100 Xbox games (Reg. Price: $9.99 per month)
Xbox Live Gold – Grants access to online multiplayer games (Reg. Price: $9.99 per month)
So at the regular price of $14.99, you'll save around half off on all these services. And at the $1 promotional price, you're getting quite the bargain.
The Slickdeals community has agreed that the best thing to do is to load up on XBL Gold before upgrading to Ultimate if your total prepaid time is shy of 36 months. Funkinyourface also chimed in again with advice for those who have expired subscriptions or who have never used one of the services:
"Best way to do the deal is this if you're starting from scratch. Buy [3 Years of Gold]. Get the Ultimate for $1. Then when you look at your active subscriptions it will show Xbox live under the canceled subscriptions section: Xbox game pass ultimate – $15 every month, next charge on 6/9/2022."
Using this method and purchasing XBL Gold through the Microsoft Store brings your total to $180.97, which is much better than paying the $540 for a full three years of Xbox Game Pass Ultimate. And with 12-month subscriptions of Xbox Live Gold going on sale so often, you may be able to take advantage of this conversion deal for even cheaper.
To make sure you don't miss out on the next big Xbox deal, make sure to set up a Deal Alert with us!
Xbox Deal Guides You Might Like
---
Any product or service prices/offers that appear in this article are accurate at time of publish, and are subject to change without notice. Please verify the actual selling price and offer details on the merchant's site before making a purchase.