Brooks Brothers Non-Woven Face Masks (White): 20 for $70, 100 for $300
5 for $20
+ Free S/H w/ Shoprunner & More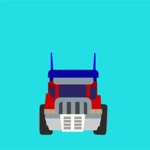 OptimusPrimeAutobot
385,056 Views
Many retailers have
Face Masks
available for sale. Please refer to the
forum thread
for more options from other retailers as well as additional details & discussion. Thanks OptimusPrimeAutobot, scurrywrx & CheshireChittyChat
Examples:
Brooks Brothers
has
Non-Woven Face Masks
(white) in various quantities listed below.
Shipping is free
w/ ShopRunner (
free to signup
).
Note: Three-pleat, single-ply face mask with elastic ear loops and flexible metal contours; tested to filter 86% of particles of 0.3 microns; hand wash w/ soap & water.
Available:
Lucky Brand
has
5-Pack Reusable Washable Pleated Cotton Face Masks
for $25 - $10 when you apply promo code
20UBES
in shopping bag = $15. Shipping is $5 or free on $30+ orders.
Note: Non-medical, reusable masks made according to the specs of LAProtects.org. Wash before first use and routinely thereafter.
Editor's Notes & Price Research
Written by
Please refer to the
forum thread
for many more deal ideas & discussion. -StrawMan86
You gave thanks to OptimusPrimeAutobot for this post.
Thank you!

OptimusPrimeAutobot posted this deal. Say thanks!
Original Post
Written by
Edited

May 27, 2020

at

11:44 AM
Here are the major retailers currently selling reusable face masks for COVID-19.
Use of Cloth Face Coverings to Help Slow the Spread of COVID-19​
[cdc.gov]
CDC recommends wearing cloth face coverings in public settings where other social distancing measures are difficult to maintain (e.g., grocery stores and pharmacies), especially in areas of significant community-based transmission.
CDC also advises the use of simple cloth face coverings to slow the spread of the virus and help people who may have the virus and do not know it from transmitting it to others. Cloth face coverings fashioned from household items or made at home from common materials at low cost can be used as an additional, voluntary public health measure.
Cloth face coverings should not be placed on young children under age 2, anyone who has trouble breathing, or is unconscious, incapacitated or otherwise unable to remove the mask without assistance.
The cloth face coverings recommended are not surgical masks or N-95 respirators. Those are critical supplies that must continue to be reserved for healthcare workers and other medical first responders, as recommended by current CDC guidance.​
Note: Some of the masks below are on back order. You may order them now, but they will not ship until ready.

Athleta [gap.com]:
5 Pack Non Medical Face Masks $30.00
Amazon
[amazon.com]
: Revman Reusable Face Cover (Pack of 3) $13.70
B&H
[bhphotovideo.com]
: BEBAY KN95 Disposable 5-Layer Face Mask (Box of 30) $59.99
Anthropologie
[anthropologie.com]
: Amadi reusable face masks in multiple styles for only $14.00
Brooks Brothers [brooksbrothers.com]:
Face Masks 5 pack $20.00
Banana Republic [gap.com]:
Microfiber Face Mask for a Cause $20.00(Support Feeding America)
Face Mask
[gap.com]
3-Pack $29
NLA
Banana Republic Factory
[gapfactory.com]
: 3-Pack Face Masks (Multi Colors) $15.00
Disney
[shopdisney.com]
: Pre-order these 4-pack reusable face masks in various Disney characters for just $19.99
Express
[express.com]
: Pocket Square Clothing Black Unity Face Mask $15
Fashion Nova
[fashionnova.com]
: cloth face masks for as low as $4.99
Fanatics
[fanatics.com]
: Sports themed face masks for $14.99
NBA Cloth Face Covering 3-Pack (Pre-Order) $17.49
Forever 21
[forever21.com]
: Printed Face Masks (Mult. Styles) for only $5.00
NLA
Five Below
[fivebelow.com]
: Fashion face masks for only $3.00
NLA
Fstopgear [fstopgear.com] :
DYOTA AG+ ION MASK
$19.50
Gap
[gap.com]
: Adult Face Mask (3-Pack) $15.00
https://www.gap.com/browse/product.do?pid=668851&mlink=5058,18799659,HP_HERO_FACEMASK_ADULT#pdp-page-content​
[gap.com]
https://www.gap.com/browse/product.do?pid=653173&mlink=5058,18799659,HP_HERO_FACEMASK_KIDS#pdp-page-content​
[gap.com]
Gap Factory​ [gapfactory.com]:
3-Pack Face Masks (Mult. Colors) for adults and kids for only $15.00 with free shipping when you use code
SHIPPED
at checkout
Hot Topic
[hottopic.com]
: Shop reusable face masks in various styles for only $10.32 (reg. $12.90)
J.Crew [jcrew.com]:
Non-medical cotton masks are double-layered, have elastic ear loops, and an opening for a removable filter that's not included in the three-pack for only $18
NLA
Kenneth Cole
[kennethcole.com]
: get the 'Wear in this Together' cotton face masks for $15 (pre-order)
Land's End
[landsend.com]
: Pre-order 3-Pk Reusable & Washable Face Masks in multiple options from just $7.50 (will be available to ship on Jun 1st) at Land's End
Lucky Brand
[luckybrand.com]
: 5-pack pleated cotton face masks for $25.00
Madewell
[madewell.com]
: 3-pack non-medical face masks (2 styles) for $20.00
Nordstrom
[nordstrom.com]
: 6-Pack Pleated Cotton Adult Face Masks for $24.00
NLA
Old Navy
: Variety 5-pack triple-layer cloth face masks for $12.50
10-Pack Triple-Layer Cloth Face Masks for Adults for only $25.00
[gap.com]
Sanctuaryclothing [sanctuaryclothing.com] :
5 Pack Fashion PPE Masks $28.00
Shein
[shein.com]
: 1-Piece Plaid
Pattern Random Face Mask
[shein.com]
$1.00 Shipping is free on $49
Target
:
ICU Non Medica
[target.com]
l Face Mask 20ct $15.99
Bella Canvas
[target.com]
Adult 10pk Single-Ply Fabric Face Masks $15.00
Victoria's Secret
[victoriassecret.com]
: Reusable masks for just $9.50 (estimated ship: May 23)
Vistaprint
[vistaprint.com]
: Reusable face masks with replaceable Nano filters and printed in unique designs
Vera Bradley [verabradley.com]:
Non-Medical Cotton Face Masks for just $8 – available in several patterns and colors (limit 5 per order)
Volcom [volcom.com]:
Assorted face masks $10.00
WWE
[wwe.com]
: Face masks $12.99
Walmart
[walmart.com]
: Disposable Non-Medical Personal Face Masks (100pc) $44.14
QA Note: Walmart may have 200pc min/only option
NLA
https://slickdeals.net/f/14037209-old-navy-variety-5-pack-of-triple-layer-cloth-face-masks-for-kids-adults-12-50
If you purchase something through a post on our site, Slickdeals may get a small share of the sale.
Community Wiki
Last Edited by mat2000 May 30, 2020 at 04:49 PM
These masks are to keep YOU from infecting others. When you breath, cough, and or sneeze, you could be spreading the virus. Its just to prevent YOU from propelling the virus to others around you.
Quote from ppppsssstttt

:
Coronaviruses are one of the common cold viruses and many of the symptoms of Covid-19 are the same. Which means,
if you have the sniffles or just an itchy throat/mild cough in the beginning, you have no idea if it's another common cold, allergies, or Sars-CoV-2 (the virus that causes covid-19, the disease).
By the time you develop a fever, if you even progress to these symptoms, you'll already have spread the virus by speaking. Any coughing and sneezing would have propelled it even further.
Some people are questioning the effectiveness of a cloth mask. Look up the urine test:
https://reddit.app.link/okNA3OCBw6
. I'm all for peer-reviewed science. You're waiting for a peer-reviewed article to tell you whether face masks are effective or not? Just ignore the articles about the stability of the virus, the asymptomatic carriers who are shedding the virus, and the long incubation times before symptoms, like a fever, start to show up. It's a respiratory virus spread by droplets. When you cough and talk, you spread droplets. A physical barrier will reduce droplets. I'll take
any
reduction
any
day.
The ideal situation is that everyone wears an N95 (without a vent) -- protect yourself from others and you protect others from you.
The worst situation is if everyone goes back to normal with no face masks -- no one is protected from any infected individuals.
The intermediate situation is that everyone wears a face mask(any type) -- you reduce how much liquid you're spitting into the air to protect others from yourself. Everyone is protecting each other in this situation. If everyone wears a mask, I'd think we can reopen businesses with a new normal. The more people hesitate with wearing masks, the longer it's going to take to reopen.
In general, I would try to make a mask that allows a filter, and for the filter I would mix different types of materials. Cotton on the outside face mask for the water absorption, polyester or polypropylene for the oily absorption (panty liners, non woven interfacing, oil absorption pads, etc). It's not just about pore size, but also properties of the material that factors into stopping the droplets. And if you can't make one, try to buy one with multiple layers and made with different materials.
DAR ES SALAAM (Reuters) - Tanzania has suspended the head of its national health laboratory in charge of testing for the coronavirus and ordered an investigation, a day after President John Magufuli questioned the tests' accuracy.
Magufuli said on Sunday the imported test kits were faulty as they had returned positive results on a goat and a pawpaw — among several non-human samples submitted for testing, with technicians left deliberately unaware of their origins.

1)
FYI - if you are interested in the data science, look at references posted in this twitter account:
https://twitter.com/jeremyphoward?lang=en
2)
If you want good info on SARS-CoV-2 / COVID-19 see the following youtube channels, in my experience they have been far better than any main stream media channels I have seen since the start of this.
a) Dr John Campbell -
https://www.youtube.com/user/Campbellteaching
( iirc Dr Nursing )
b) MedCram -
https://www.youtube.com/user/MEDCRAMvideos
( MD )
c) Peak Prosperity. -
https://www.youtube.com/user/Chri...nsondotcom
( PhD Pathology ) Coupons for Popular Stores