SUNDAY UPDATE: List of FREE ebooks: Mystery, Biography, Adventure Travel, etc at Amazon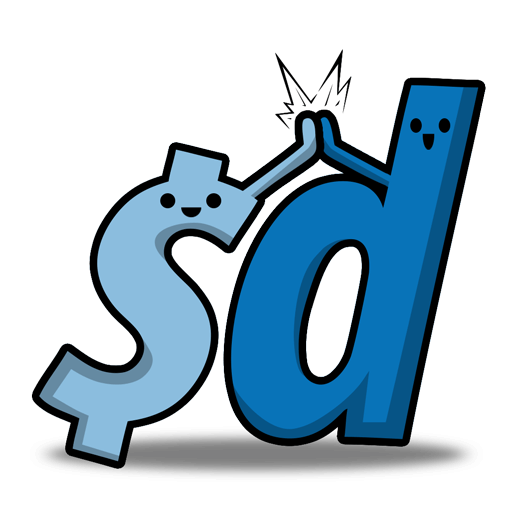 SiennaWing270
32,147 Views
New Updates SUNDAY JUNE 13!
The Mark Cuban bio changed price real quick! They must've seen a spike in free downloads overnight. Replaced it with another bio. I'll keep updating this list if slickdealers are happy here

1) The History of Things to Come
My friend Marge is a huge fan of Dan Brown. Some of my book clubbers laugh at this but those books are fun to read if nothing else. So when Marge recommended this mystery thriller a few times it was awhile before we finally picked it up. It's kind of Dan Brown-ish in all the right ways and I liked it. The plot is interesting if not especially believable but to be honest I'm not looking for a documentary, I'm looking for a fun mystery and this is it!
https://www.amazon.com/dp/B011J1X3NE
- free
2) How I Lost 170 Million Dollars: My Time as #30 at Facebook
My son suggested this one for me when I told him I liked the movie called "The Social Network". It's the story of a guy who worked at Facebook when it was still a small company and what happened to him there. It's not a tell-all, and he doesn't have terrible secrets to share or bad things to say about anybody, just a diary of sorts about his time there. A quick fun ebook and worth reading.
https://www.amazon.com/dp/B00OSVKAMU
- free
3) Bumfuzzle - Just Out Looking For Pirates
Ok, this is an adventure story that you'll love or hate and to me thats the sign of a good book! It tells the true life story of a young couple who decide to sail around the world. Now I read Joshua Slocum's book about sailing ALONE around the work so I know how hard that is! But this couple went anyway and made some mistakes along the way. But that makes a good story right?
https://www.amazon.com/dp/B003DTMSMS
- free
4) Seeing the Universe From Here: Field Notes from My Smithsonian Travels
This is a travel journal and science book wrapped up in one. The author has some serious pedigree too. The author was the Secretary of the Smithsonian for several years. This book publishes his thoughts ad experiences during his time and travels as secretary. And it's free!
https://www.amazon.com/dp/B01N4D8SIS/
- free
5) The New Kid: Surviving Middle School Is Tough!
Where was this book when I was a kid? Of course, back then we called it Junior High but the problems haven't changed much. If you've got a tween in your life (grandkids, nephew, niece, child etc) check out this free ebook. It's inspirational and might help him or her deal with some problems a lot of us face in school.
https://www.amazon.com/dp/B078W2N6DR
- free
6) The Whistle Blower: A Wing and a Prayer Mystery
This one got mixed reactions in our club. It's fun and easy to read, doesn't always hold together well, and has some themes that some loved and others didn't. In other words, it's a great book for the book club. Definitely something to talk about while sipping wine!
https://www.amazon.com/dp/B07SRF3941
- free
7) Watching the Grass Grow
This is the shortest "book" I've ever read. Really it's 35 pages and just 2 short stories but they're good. I'm not always looking for War and Peace or the net Shakespeare. Reminded me of a good magazine like Reader's Digest or similar. I miss those days.
https://www.amazon.com/dp/B076F4BGGR
- free
****
PS: Here's a couple books I read. Not free but cheap and I hope you like them
****
1) Squashed Possums: Off the beaten track in New Zealand
Ok, this is a weird but funny book. It's got a different and off-beat sense of humor that you'll either love or not. It starts off with a disclaimer that story isn't entirely true but in fact it mostly is. That's the set up and the author never really stops with that kind of laugh. I enjoyed reading this and learning a bit about New Zealand along the way. Book is 99 cents on Kindle and worth the money. Warning: the format on Kindle isn't always perfect. Not sure how that happened.
https://www.amazon.com/dp/B00U8S10GM
- $0.99
2) Last Train to Cairo
I'm itching to travel soon so I've been reading ALOT about places I wanna go. Somewhere exotic like New Zealand, or Morocco or Egypt. So here's one about traveling to Egypt. It's a travel story like Bill Bryson might write, a little bit funny and the trip doesn't always go right. You'll learn a lot about visiting the pyramids and other places you might not have heard of. Some are great and some aren't but the book is a very honest and fun look at Egypt. 99 cents ain't free but it's not bad either lol. I hope you like it.
https://www.amazon.com/dp/B093YSBCD7
- $0.99
3) Down and Out in Paris and London: George Orwell's Down and Out in Paris and London
This is a classic travel / biography by the famous George Orwell. The story (which is more journalism than fiction) describe povverty in 1920s and 30s Europe. It's well written and interesting especially if you like his other writings. Similar to Hemingway and Steinbeck with the social commentary. It's a classic o it might be free in your library or 99 cents for an ebook.
https://www.amazon.com/dp/B01NCE3MZK
- $0.99
You gave thanks to SiennaWing270 for this post.
Thank you!

SiennaWing270 posted this deal. Say thanks! Coupons for Popular Stores