Kindle eBooks: The Last Days of Us, DON'T LIE TO ME
$0.99 each
$15.99
& More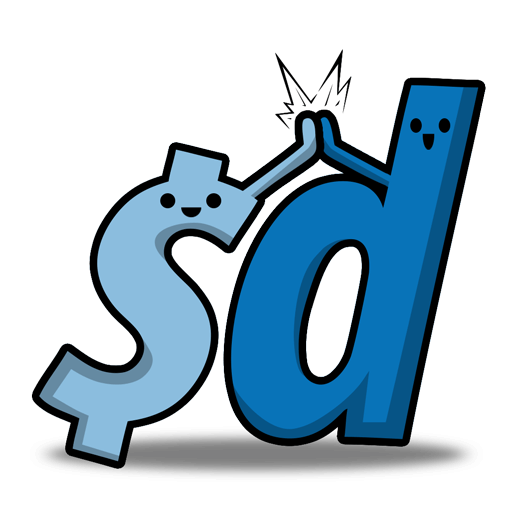 SiennaWing270
21,617 Views
Amazon.com
has
Select Kindle eBooks
on sale for
$0.99 each
.
Thanks community member
SiennaWing270
for sharing this deal
Example Kindle eBooks
:
The following is no longer available
Editor's Notes & Price Research
Written by
Refer to forum thread for full list of Kindle eBooks on sale and for original poster's thoughts about every eBook included.
About LIE TO ME Kindle eBook:

Number 1 Seller in Traditional Detective Mysteries
This Book receives 4.3 Stars out of 5 Stars based on over 5,500 Customer Reviews.
Price Research: Our research indicates that LIE TO ME (eBook) is $4 less (80% Savings) than the next best price from a reputable merchant with prices starting from $4.99
You gave thanks to SiennaWing270 for this post.
Thank you!

SiennaWing270 posted this deal. Say thanks!
Original Post
Written by
Edited

November 18, 2021

at

01:54 AM
I'm back with a new and updated list of GREAT 99-Cent ebooks! I think there's something for everyone in here. Time to fill your kindle reader with some affordable and enjoyable titles! I hope you find something you love.
1. Searching for Family and Traditions at the French Table
This book was a perfect read for me: I love food, travel, and history, and I've been to France a few times. So this book really checked all my boxes. It's a different take on the world. It's not a recipe book but there's lot of talk about food (yum). It's not a history book but the author shares many stories from France's war-time past with people who lived it. Overall a very worthy book for that I'll be sure to read again.
https://www.amazon.com/Searching-...B0837LMP4L
expired
2. The Last Days of Us
Warning: This one is a tearjerker. This one came with mixed recommendations from my book club. Mixed because the characters aren't always likeable and the subject matter is tough, but the story is important. In other words: a good conversation starter for the club! It's a sad but well-written story of a family in crisis and personal tragedies that will haunt the reader. No spoilers here, but if you're looking for a good cry try "The Last Days of Us".
https://www.amazon.com/Last-Days-...B08Z7BP4SF
3. DON'T LIE TO ME
Wow, my book group loved reading this book. Is it perfect? Nope. Is it a good read? Heck yah! It's not Silence of the Lambs level of FBI procedural but its got good characters, mystery, and suspense. This is Book One in a series but you can read it as a standalone. No cliffhangers to force you into reading the whole series (unless you want to!).
https://www.amazon.com/DONT-LIE-T...B07PP9N4D8
4. The Autobiography of Theodore Roosevelt (Illustrated)
My club doesn't get into politics much and when we do we tend to lean on the deep past. So here's an autobiography of Teddy Roosevelt. The guy lived a long and interesting and some might say controversial life. He was a hunter and soldier who loved the wilderness and gave us our great National Parks system. You might not agree with his policies but it's a good book and a great period piece for lovers of US history.
https://www.amazon.com/Autobiogra...B00PCS8JX0
5. The Mystery of Smugglers Cove
This one comes from my bestie. She's on the PTA in her school system and said this one was making the rounds a couple years ago. I haven't actually read it but if you have a young teen or tween in your family give it a try.
https://www.amazon.com/gp/product/B008581LF2
6. The Epidemics of the Middle Ages: The Black Death, The Dancing Mania & The Sweating Sickness
Ok, this one is NOT for everyone! You've been warned. This book is a dense medical history with too much detail. It's sometimes difficult to follow but overall interesting. Why is it on our reading list? Because Lia in my group is an epidemiologist and suggested we try this title. She's kind of a medical science nerd so to her this book was fun. It's definitely a different take on pandemics with an often dry by thorough voice. Again, not for everyone!
https://www.amazon.com/Epidemics-...B08QZZB2G2
7. Life's A Beach
Switching gears, here's a great title for the end of summer before we get into our cozy reads by the fire. I loved the setting and the book is easy to read if not always easy to follow. It has comedy, romance and a ton of characters - some you'll love some you won't - and the stories spin around each other till you might forget what's happening. But isn't that how life is sometimes?
https://www.amazon.com/Lifes-Beac...B08V54HCNJ
expired
8. Jenna Takes The Fall
Here comes a book with a premise so unique I had to check it out. Riley read the blurb out loud to us at group and we were hooked:
"Twenty-four years old and newly employed in Manhattan, Jenna McCann agrees to place herself under the dead body of a wealthy, prominent New Yorker - her boss - to hide the identity of his real lover. But why?"
I mean what??? Huh??? Ok, we read this book and it works. Check it out!
https://www.amazon.com/Jenna-Take...B083FLQSPH
expired
9. The Takeaway Men
This one is a little darker so grab a glass of wine and a box of tissues. This is the story of a family of Holocaust survivors who emigrate to the US and how they deal wih life and their past in a new country. There's some mystery and history in here but mostly it's a story of family and how they learn to live with their tragedies.
https://www.amazon.com/Takeaway-M...B082W1X6HL
expired
10. Solitude: A Post-Apocalyptic Thriller
Here's a hard-science fiction book that my son recommended. If you liked The Martian then check out Solitude. It's definitely darker and not so believable (the story cherry-picks its facts and settings I think) but it's fun overall. Remember: this is fiction so it doesn't have to be completely believable to be enjoyable. Again, recommended for lovers of sci-fi.
https://www.amazon.com/Solitude-D...B01N7NHPM1
11. Amber Fang Boxed Set: Books 1-3
I think I suggested this book series in an earlier thread but I can't remember. It's another one for teens and tweens. Vampires and Werewolves are not my favorite genre but with Halloween coming up fast maybe grab this for a teen or tween in your family? 99 cents for 3 books is a good deal.
https://www.amazon.com/Amber-Fang...B07HRWGS6W
expired
**Now here's some old faves from my other list of cheap reads. These books are STILL ONLY 99 Cents. I highly recommend these and it's a GREAT way to spend those digital credits Amazon has been giving out lately.**
12. Last Train to Cairo
I'm so excited about this book and recommend it to anyone. It's a travel story like Bill Bryson might write, a little bit funny and the trip doesn't always go right. You'll learn a lot about visiting the pyramids and other places you might not have heard of. Some are great and some aren't but the book is a very honest and fun look at Egypt. Makes me want to go to Egypt! I hope you like it.
https://www.amazon.com/dp/B093YSBCD7
13. The Good, the Bad, and the Pugly: A Little Tombstone Cozy Mystery
Ok, this has the cutest title ever and that's all I needed to know when my club picked this ebook a couple years back. I love the setting and the premise and the characters. What a fun read! And it's Book 1 of 5 but for once all the books in the series are only 99 cents each. Definitely happy to recommend this book and the whole set as a GREAT deal. Hope you love it.
https://www.amazon.com/dp/B07S9VZZ63
14. The Hidden Hand of Death (The Jack Ryder Mysteries Book 1)
Another great mystery and murder book series. And they're all 99 cents each. Start here with Book 1. Setting is World War 2 in New York City. There are Nazis and Mobsters and Bad Cops and Good Cops and great moody settings and characters and dialogue. It's like reading your fave film noir or tv detective. A short book you'll finish in a couple hours and move on to the next I bet.
https://www.amazon.com/gp/product/B086T371T7
15. Lay Me to Rest: A quiet village. A missing woman. A haunting apparition
We picked this one for our group a couple years ago. It's a haunted house mystery that takes place in Wales. The setting is gorgeous, the story moves quickly, and the ending is worth the wait. Not something I typically read in summer but if you're looking for a chilling read here you go!
https://www.amazon.com/dp/B07235NKWT
16. On the Way to Casa Lotus: A Memoir of Family, Art, Injury, and Forgiveness
This one might make you cry and smile at the same time! It's a very recent memoir that my book clubber Rosa suggested to us. It's a well written true story of one woman's illness and the consequence of treatment. The way this woman approaches life and tells her story is great. It's like watching an episode of Oprah Winfrey. Check it out.
https://www.amazon.com/dp/B08T6JZKN4
17. Ocean Bliss and Grisly Bits: A Molly Grey Cruise Ship Cozy Mystery
I read this one last year when I was planning my cruise just before covid canceled my plans. This is like a light episode of Murder She Wrote or some other fun, easy going mystery show. It's quick and breezy and I wish I were on a ship right now reading it again! Oh well. Maybe next year.
https://www.amazon.com/dp/B07Z3ZMGHS
If you purchase something through a post on our site, Slickdeals may get a small share of the sale.
Cyber Monday 2021 deals are here!
Slickdeals community members review and recommend the best deals. Coupons for Popular Stores