More great Ebooks! Thursday's Updated List. Fill those stockings :)
$0.99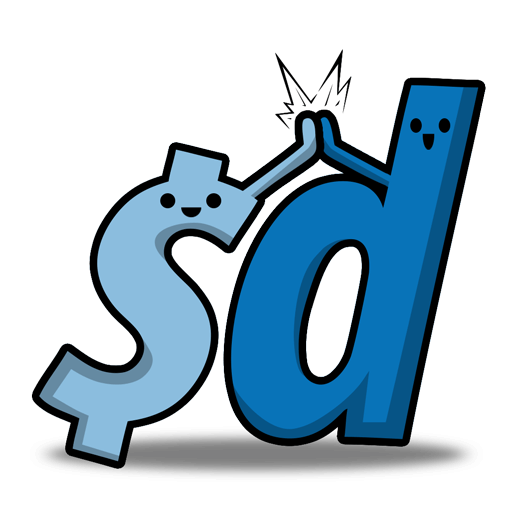 SiennaWing270
3,601 Views
UPDATED with several new titles today!
1) Flora's Travelling Christmas Shop
This is exactly the kind of light reading I'm looking for right now. It's Christmas and I'm busy decorating and listening to great music and watching all my favorite Christmas movies on Hallmark. So along comes this easy to read romance. To be honest, some of the reviews are right: the main character is a bit much at times but that's what I'm looking for right now. Just over the top, easy to digest fun!
https://www.amazon.com/dp/B09D972MDT
2) deleted for price change
3) Journey Interrupted: A Family Without a Country in a World at War
Wow! This book was so controversial in our group I have to put it in this list. The premise is intriguing: a German family must travel from the US back to Europe at the outset of WWII. The route is so perilous: westward across the Pacific, layover in Japan, then train across Russia on the way back to Germany. The trip doesn't go as planned. The family is stopped and held in Japan for 6 years during WWII. Sounds terrifying but makes a great story. Why so controversial? It's hard to sympathize with the family. That's all I can say, but it made for great conversation in our club. (The reviews are filled with spoilers!)
https://www.amazon.com/dp/B018ER7ILE
4) Snowflakes Over the Starfish Café
I liked this book. It's fairly new so I haven't recommended it to my groups yet, but I think I will. The writing is breezy and warm and welcoming. I loved the setting and the characters too. But don't judge this ebook by the cover! The story has some tragedy and tough times too. Yes, like most cute, wintry books the story wraps up happily enough. But if you're looking for a cozy light read by the fire keep looking. Recommended, but didn't want you to be disappointed by some of the story elements.
https://www.amazon.com/dp/B094HW9QMH
5) The Cosy Cottage in Ireland
My old coworker Grace recently joined one of my book clubs and had a couple quick recommendations. I haven't read this one (yet) but she absolutely recommends it. She says it's fun, breezy, and light reading. It's part of series but she says you can read it on its own if you want. The book is about food, romance, travel, and Ireland so it seems like a good bet to me!
https://www.amazon.com/gp/product/B08XTLCNLV
6) The Old Ducks' Club
Here's one more from Grace. This is a fun comedy about a few women who reach a certain age and decide it's time to make some life changes. I'm sure it's a subject that we all understand. Getting older doesn't mean you have to slow down. Not at all!
https://www.amazon.com/dp/B08WX1FGJ7
7) My Dear Friend Janet
I'm seeing more and more of these quick reads show up in our groups. It's usually part of a series and each one is short, maybe 50 pages or so and 99 cents. At first I resisted these, but then I got into the whole genre. It's like reading a good article in Women's Day or Red Book, so why not? This one is something about a magic wig (I'm being vague on purpose) and the author is an Emmy winning comedienne. Like I said, it's short and part of a series so maybe you'll like it enough to try them all.
https://www.amazon.com/gp/product/B09GF94FQV
8) deleted for price change
9) Witch & Wizard
Ok, so this one goes back a few years. Remember when Hunger Games and those dystopian type books were huge? Well, here's one by James Patterson of all people. Definitely has some pedigree there. Imagine Harry Potter meets 1984 and you'll get this one about teens accused of witchcraft by the government. Interesting premise though I'll admit that I didn't care for this one, but maybe a teen or tween in your family will enjoy it?
https://www.amazon.com/dp/B002ZDK05U
10) deleted for price change
Here's a few old favorites. Can't believe these are still 99 CENTS after all this time. Be sure to grab some of these before the price goes up.
11) Last Train to Cairo
I just read this ebook for the second time, and I gotta say I still love it! This travel memoir tells the story of a couple's journey across Egypt after the revolution. The author's prose captivates with vivid descriptions and engaging dialogue. It's NOT a travel guide but you'll learn what it's really like to visit the pyramids and many other sights. To be honest, the trip doesn't always go right but the author is very open about where they go and the mistakes made along the way. That made the book even more enjoyable to me. I hope you like it.
https://www.amazon.com/dp/B093YSBCD7
12) Don't Lie to Me
Wow, my book group loved reading this book. Is it perfect? Nope. Is it a good read? Heck yah! It's not Silence of the Lambs level of FBI procedural but its got good characters, mystery, and suspense. This is Book One in a series but you can read it as a standalone. No cliffhangers to force you into reading the whole series (unless you want to!).
https://www.amazon.com/dp/B07PP9N4D8
13) The Good, the Bad, and the Pugly: A Little Tombstone Cozy Mystery
Ok, this has the cutest title ever and that's all I needed to know when my club picked this ebook a couple years back. I love the setting and the premise and the characters. As I often say, this isn't Shakespeare, it's not Harper Lee, and it's not gonna change the world. But what a fun read! This is book 1 in a short series, and like a lot of books I post here, they're all FREE with Kindle Unlimited. Hope you love it.
https://www.amazon.com/dp/B07S9VZZ63
14) The Hidden Hand of Death (The Jack Ryder Mysteries Book 1)
Another great mystery and murder book series. Start here with Book 1. Setting is World War 2 in New York City. There are Nazis and Mobsters and Bad Cops and Good Cops and great moody settings and characters and dialogue. It's like reading your fave film noir or TV detective. A short book you'll finish in a couple hours and move on to the next I bet. There are 7 books in the series they're all 99 cents each so the price is right.
https://www.amazon.com/gp/product/B086T371T7
15) Lay Me to Rest: A quiet village. A missing woman. A haunting apparition
We picked this one for our group a couple years ago. It's a haunted house mystery that takes place in Wales. The setting is gorgeous, the story moves quickly, and the ending is worth the wait. Not something I typically read in summer but if you're looking for a chilling read here you go!
https://www.amazon.com/dp/B07235NKWT
Note to mods: Please don't make this a frontpage deal. I like it just the way it is


You gave thanks to SiennaWing270 for this post.
Thank you!

SiennaWing270 posted this deal. Say thanks!
If you purchase something through a post on our site, Slickdeals may get a small share of the sale. Coupons for Popular Stores