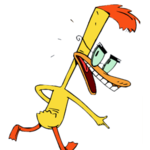 ducksoup18
3,189 Views
PSA. This has been a great feature ive used many times but i just got an email about paypal return shipping on us going away.

Our Return Shipping on Us service is coming to an end. Starting November 27th, 2022, PayPal will no longer provide free return shipping labels or refunds for return shipping costs. Make sure to submit any eligible requests before the above date to ensure your claim is accepted.

We understand that Return Shipping on Us will be missed. The good news is we're constantly working on new ways to help you as a shopper. And remember, Purchase Protection will continue to be available on eligible purchases. To learn what's covered, click here.

If you have any questions, please visit our Help Center for more information. Thanks for being a PayPal customer.