Forum Thread
Announcement Regarding Antonline
Thread Details
Last Edited by Shorted | Staff

November 21, 2022

at

09:01 AM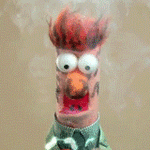 Shorted | Staff
5,649 Views
You may remember me from announcements such as this that are expected to be especially rare, like
this one from just two months ago
.
We know that many in our community are aware that the seller Antonline has not been allowed to be shared in posts on our site for several years. At the time that decision was made, it was the result of a continued pattern of violations of our rules and policies, specifically with regards to manufactured content and/or feedback, aka "shilling". While we admit we are far from perfect, we do spend a great deal of time and effort towards preserving the trust of our community, in part by minimizing the influence such disallowed activity has on our site. Unfortunately, this means that in cases such as this, we need to block a merchant (a site, seller, brand, etc) from being posted.
To be clear, we have no reason to believe that Antonline was ever at any point deceitful nor otherwise negligent in their order fulfillment process.
As of today, we now have a sufficient degree of confidence that Antonline will no longer be engaging in any of the aforementioned disallowed practices on our site. As such,
all members of our community are now free to once again post deals for Antonline.
We understand that the prolonged period this merchant was blocked as well as their prevalence in certain marketplaces during that time resulted in many attempts to contribute deal posts to our site for their offers that were ultimately removed. We are also very much aware of the frustrations that undoubtedly arose from the time taken to author such content only for it to be immediately taken down at no fault of our community members that were simply wanting to share a deal they discovered. While we are not able to publicize a list of prohibited merchants on our site, please know that we are actively working towards a long term goal where anyone wishing to submit a deal will be informed prior to taking the time to do so if that post would be removed due to a disallowed merchant.
While it is not entirely uncommon for our teams to need to block a merchant from our site for reasons like the above, or, even less frequently, reinstate a merchant such as this, we still do not routinely make public announcements of these actions. However, given the awareness of the situation with this particular merchant amongst our community, we felt it was important that we provide as much transparency as possible.
You gave rep to Shorted | Staff for this post.
Thank you!

Shorted | Staff posted this deal. Say thanks!