Free password manager from Windscribe VPN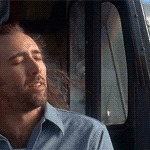 Warborn
8,013 Views
We forgot your password
...so that you don't have to.
Innovation. Creation. Disruption. Genius. Four little words that sum up the entirety of Windscribe's existence. Over the years, we've built numerous standalone products that have helped millions of people around the globe access the internet safely and easily. Once again, it's our time to revolutionize the security landscape and alter the very way that the human brain works for the better. This is the dawn of a new era of global security. This is the dawn of Windpass.
The Story of Windpass
Windpass is the culmination of 2 whole months of research and development. The project cost next to nothing, used up almost no company resources, and was developed by one lady with six cats who lives out of a tent in our underground parking garage. The result is security software that is 100% (literally 100%) unbreakable, unhackable, and unleakable. We can say with absolute certainty that it is the most secure software on Earth. Don't believe us? Windpass is open source, so you can see for yourself.
So... what is Windpass?
Well, in our humble opinion, Windpass is simply the greatest password management system ever created. While other companies leave themselves vulnerable to attack by storing your data in the cloud or on a server in Middelfart, Denmark, we innovated a brilliant workaround by not storing your passwords in any form whatsoever.
Sound impossible? Maybe for our competition. But at Windscribe, we worked with leading graduates from the M.I.T. Philosophy department to ensure that all of your passwords are stored via Quantum Superposition in a simultaneous state of both existence and non-existence. What's more, we have implemented the world's first zero knowledge encryption system, that doesn't even rely on encryption because you can't encrypt what doesn't exist. This means that if we don't store it, it can't be leaked. Hello, Dr. Schrodinger? Your password manager is here.
FREE for all Windscribe Users!
As a trusted Windscribe user, we want you to be the first to try out Windpass, free for life at no cost to yourself. That's right. Lifetime Pro memberships for all of you. But that's not all! We've also hidden a special deal within the Windpass app that will get you a deep discount on Windscribe Pro. Free + cheap = savingsโ€ฆ the math doesn't lie. Seriously, we checked.
It's innovative , it's creative, it's disruptive, it's genius. It's Windpass, and it's here to keep your passwords safe (by not keeping them at all). Simply put, it's revolutionary.
Random Fact
"Because metal was scarce, the Oscars given out during World War II were made of wood."
Link:
https://www.windpass.pro/
Introducing Windpass: Forget everything you know about password management!
https://youtu.be/TTa1alT8ZG4
You gave rep to Warborn for this post.
Thank you!

Warborn posted this deal. Say thanks!
If you purchase something through a post on our site, Slickdeals may get a small share of the sale.