How New Parents Can Save Big with Our Baby Shopping Guide
Before you go crazy buying every baby product out there, make sure you read these tips first.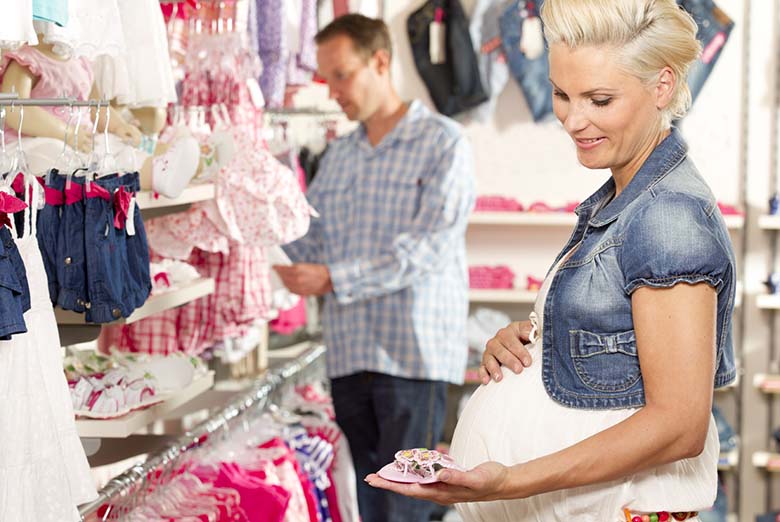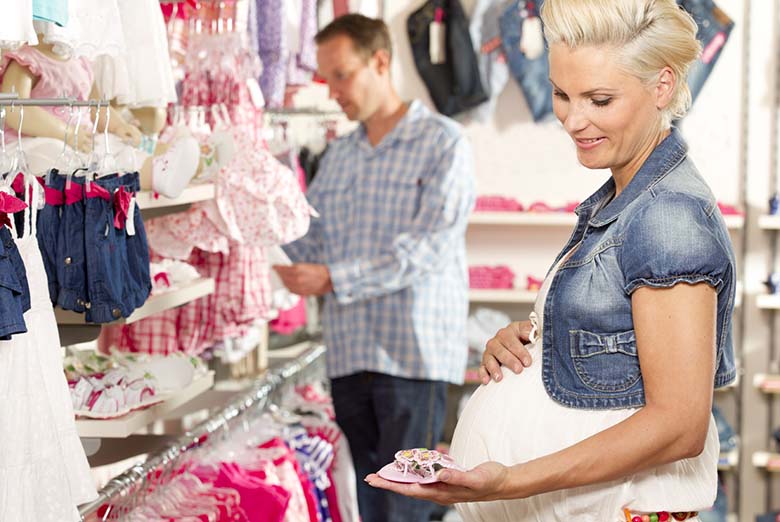 If you're like many parents-to-be, the urge to go out and stock up on every baby product under the sun strikes the moment you find out you've got a little one on the way.
The fear of not having all the essentials scares many a parent into whipping out the credit card and buying everything from baby wipe warmers to high-tech sound machines. Unfortunately, prepping your home with all those "must-haves" doesn't come cheap.
Here's the thing, though: you don't need nearly as much as you think you do. Some items, like newborn baby clothes, may never even leave the closet, and others will just collect dust around the house. Knowing what to buy (and when to buy) is difficult if you're a first-time parent, but we're here to help.
If you're about to enter into the budget-busting world of parenting, check out the following baby shopping tips before breaking the bank on unnecessary gear.
Shopping Tip #1: Don't Buy Anything Before Creating a Baby Shower Registry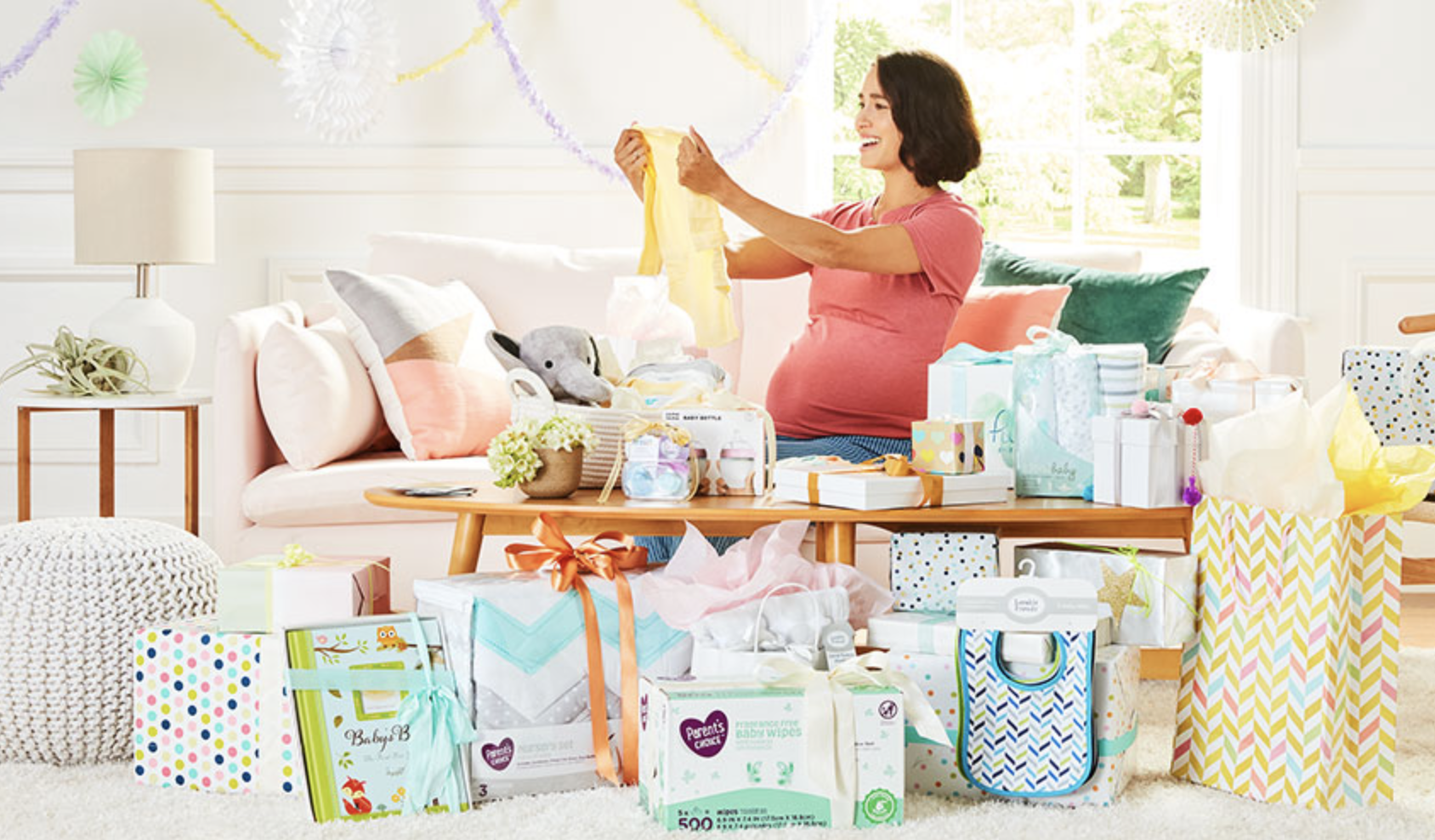 If you're planning on opening a registry, do yourself a favor and keep your baby shopping in check until after the shower.
Why? Because friends and family love to go in on big-ticket gift items together (e.g., strollers, cribs). It's also easier to figure out whether you'll need to buy any baby clothes in the first place.
Baby clothes, while adorable, are actually among the most useless things you can buy for your newborn. Babies grow quickly and will go through various sizes at high speed.
Plus, any parent who's been in the trenches will tell you that a newborn's clothing needs are actually super minimal. We're talking onesies 24/7.
"Hold on to receipts from baby showers," adds Karen Cordaway of Money Saving Enthusiast. "This way you can go back to the store and exchange the clothes for a bigger size or get other needed items. Do the same for Pampers or any other items that you may not even use. While it's nice to have a registry, many people bypass it."
Shopping Tip #2: Choose the Best Baby Registry for You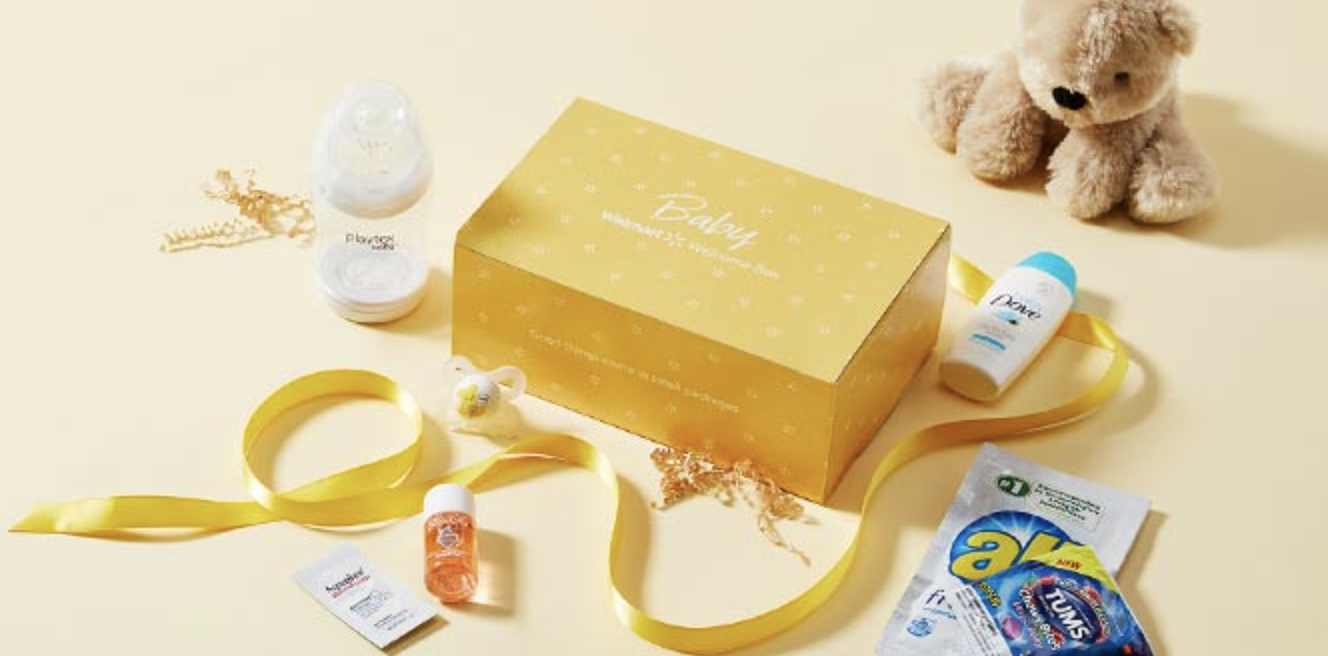 There are lots of online baby registries to consider, and many include freebies for new moms and dads. Here are some of the most popular baby registries out there:
Amazon Baby Registry: With Amazon's Baby Registry, you'll get free 90-day returns on most items. Plus, Prime members get a completion discount worth up to 15% off eligible items, compliments of Amazon Family. Prime members with a baby registry are also eligible for other rotating limited-time offers such as a Welcome Box, free parenting eBook, discounts from Tiny Prints, maternity savings, and more.
Target Baby Registry: Target's registry gives soon-to-be parents a free welcome kit with more than $100 worth of coupons and handpicked samples, plus 15% off everything left in your registry eight weeks before your baby is due. The store also offers easy returns and exchanges up to a year after your due date for total peace of mind.
Walmart Baby Registry: Create a baby registry at Walmart and you'll receive a free Welcome Box sponsored by P&G. The retailer also offers a Price Match Guarantee to help ensure you're getting the lowest price available on your baby essentials.
threadID: 11547671
Shopping Tip #3: Know What to Buy When You're Expecting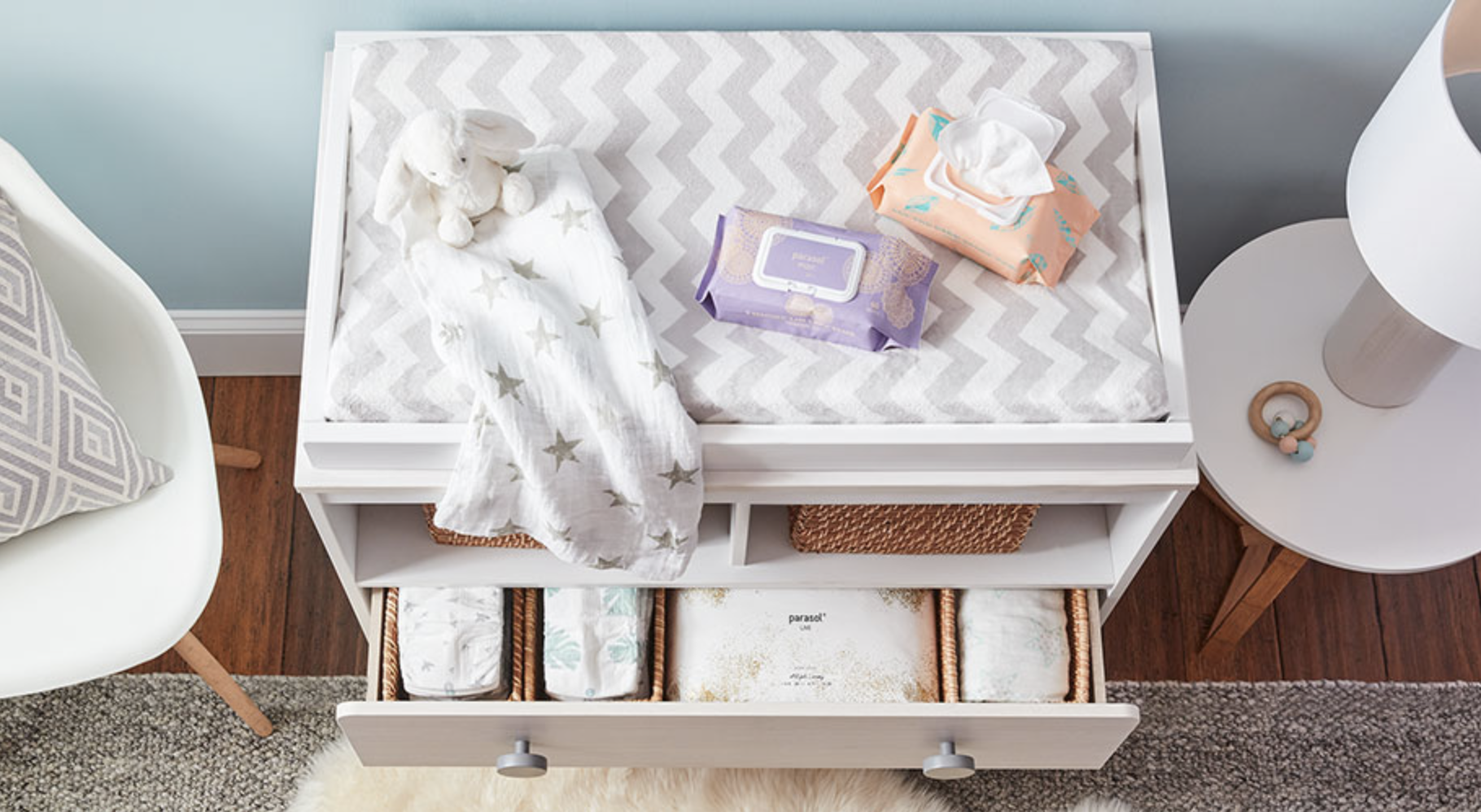 For new parents, sticking to the essentials is unknown territory. It's all too easy to buy too much. Here's a list of things you need for a new baby (plus info on the best time of year to buy baby stuff):
Diapers and Wipes
It goes without saying that your newborn will go through a lot of diapers. Be mindful not to stockpile too many of the tiny sizes, though, as your little one may outgrow them quickly. When it comes to brands, Huggies has a great rewards program that lets you earn points for every pack of diapers or wipes you buy.
Target's Up & Up brand diapers are also high-quality and reasonably priced. You can save an additional 5% and get free shipping with a Target REDcard. Target also runs frequent deals, offering gift cards if you buy two or more boxes of various brands of diapers. Keep an eye out for those.
Once your kiddo levels off in term of sizing, buying in bulk from Costco is another great way to save. Keep in mind, however, that the brand selection is often limited.
RELATED: Are You Paying Too Much for Diapers?
Car Seats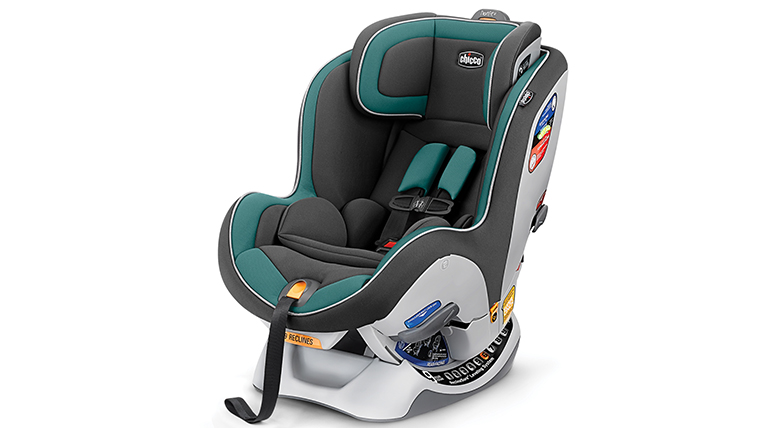 While there's nothing wrong with hand-me-down clothes and secondhand toys, be cautious about buying a used car seat. You'll want to make sure it's never been involved in an accident. Also, check to see if the model has been recalled or if the seat has expired.
One big way to save is to skip the infant car seat altogether and go straight for a convertible car seat. Yes, you won't be able to carry your sleeping baby to and from the car without waking them like you can with an infant seat, but it's an easy way to save, and many convertible seats fit even tiny newborns.
Additionally, since all car seats have to pass the same safety tests, a higher price tag doesn't necessarily mean the car seat is safer (although it may mean extra padding or an easier installation).
Curious about the best time to buy car seat replacements?
If you find yourself frantically Googling, "when do car seats go on sale," know that the best time of year to buy a car seat is typically around April/May or September. That's when Target holds its car seat trade-in event with a coupon for 20% off new car seats.
RELATED: Recycle and Save at Target's Car Seat Trade-In Event
Cribs
If you want to save in the long run, buy a crib that converts into a children's bed. This way, the crib can grow with your baby. Delta Children, for example, makes a convertible crib that sells for around $219.99 on Amazon.
Additionally, that same crib actually went down to $199 in November of 2017. November is usually the best time to buy baby crib designs, and tends to be the best time of year to buy baby furniture in general.
Also, don't forget about Ikea. It isn't unheard of for cribs to go for $300 to $400, but Ikea touts prices as low as $79.99.
threadID: 11158203
Basic Clothing
All your newborn really needs are basic onesies and pajamas. It's hard to go wrong with retailers like Target and Walmart for these.
The Children's Place also frequently has amazing deals, especially if you're on the email list (frequent coupons and promotions are the norm). Additionally, you'll save an additional 30% on your first My Place Rewards credit card purchase.
One other money-saving hack is to buy infant clothes out of season. For example, baby stores like Carter's and OshKosh had major sales on summer clothes in the fall of 2018. Do a quick search for "baby shops near me" to check out local clearance sales, as well.
If you can predict your little one's size in advance, buying ahead of time is a great way to save.
threadID: 11978687
So when do baby items go on sale? Consumer Reports says that November is usually the best time to buy baby items, so definitely look for essentials (and any lingering items on your baby shopping checklist) later in the year.
Shopping Tip #4: Know What to Skip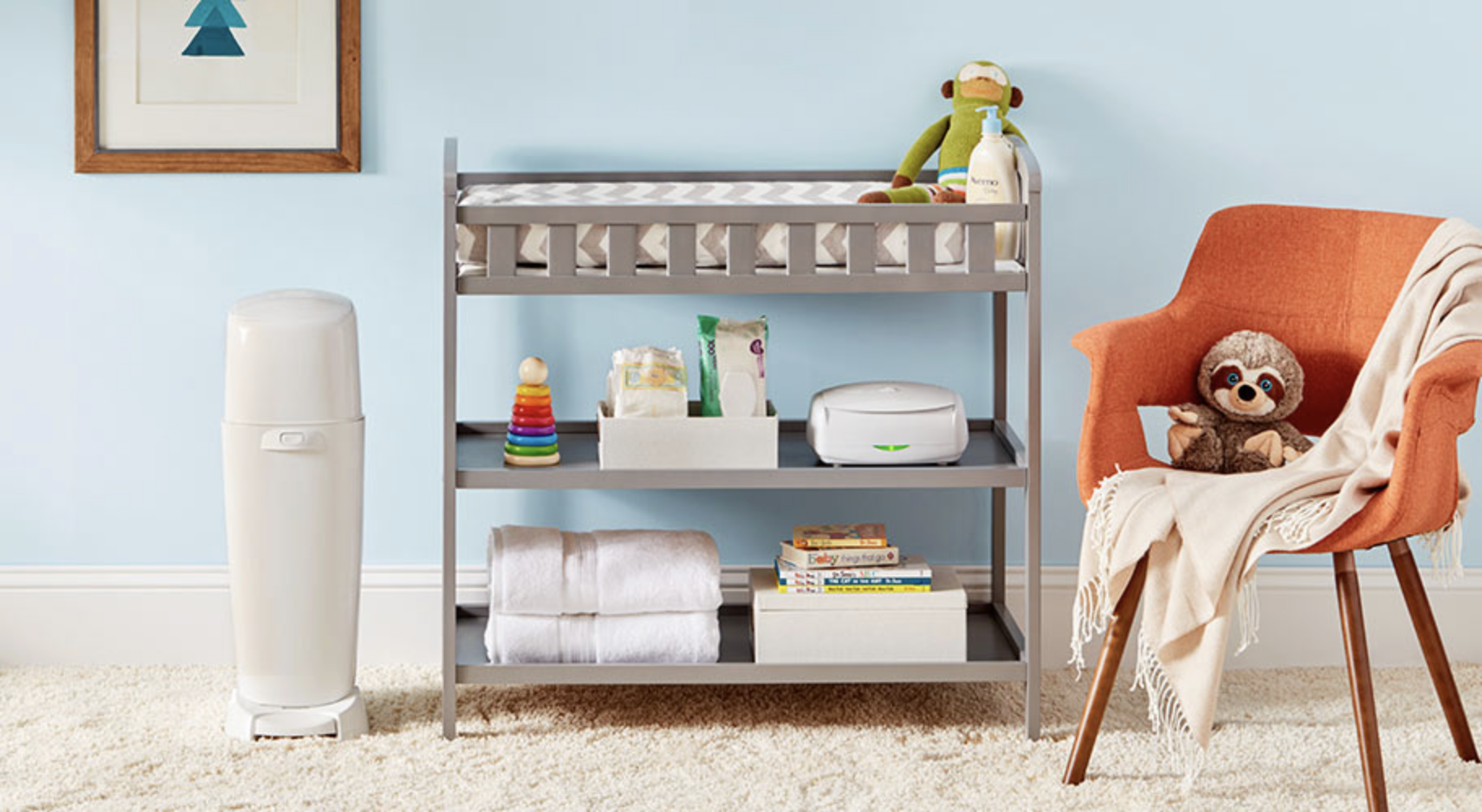 Take it from the veteran parents and avoid over-buying. Certain items, while nice to have, are just not necessary if you're looking to save money. For example:
More than one stroller: Contrary to popular belief, you don't need to stock up on multiple strollers. Instead, opt for something like the Baby Jogger City Mini, which collapses easily and doesn't weigh a ton. Consider whether you want a stroller with a car seat attachment or for jogging, and then just buy one stroller that does everything you need. Additionally, strollers are a good thing to buy used. Check Facebook Marketplace or your local Buy/Sell/Trade group online to find lightly used high-end strollers at huge discounts.
Shoes: Newborns can't walk. End of story. Cozy socks make much more sense and don't cost nearly as much.
A changing table: They're expensive and take up a ton of space. Throw a changing pad on a dresser and call it a day.
Shopping Tip #5: Make a List of Things You Can Easily Buy Later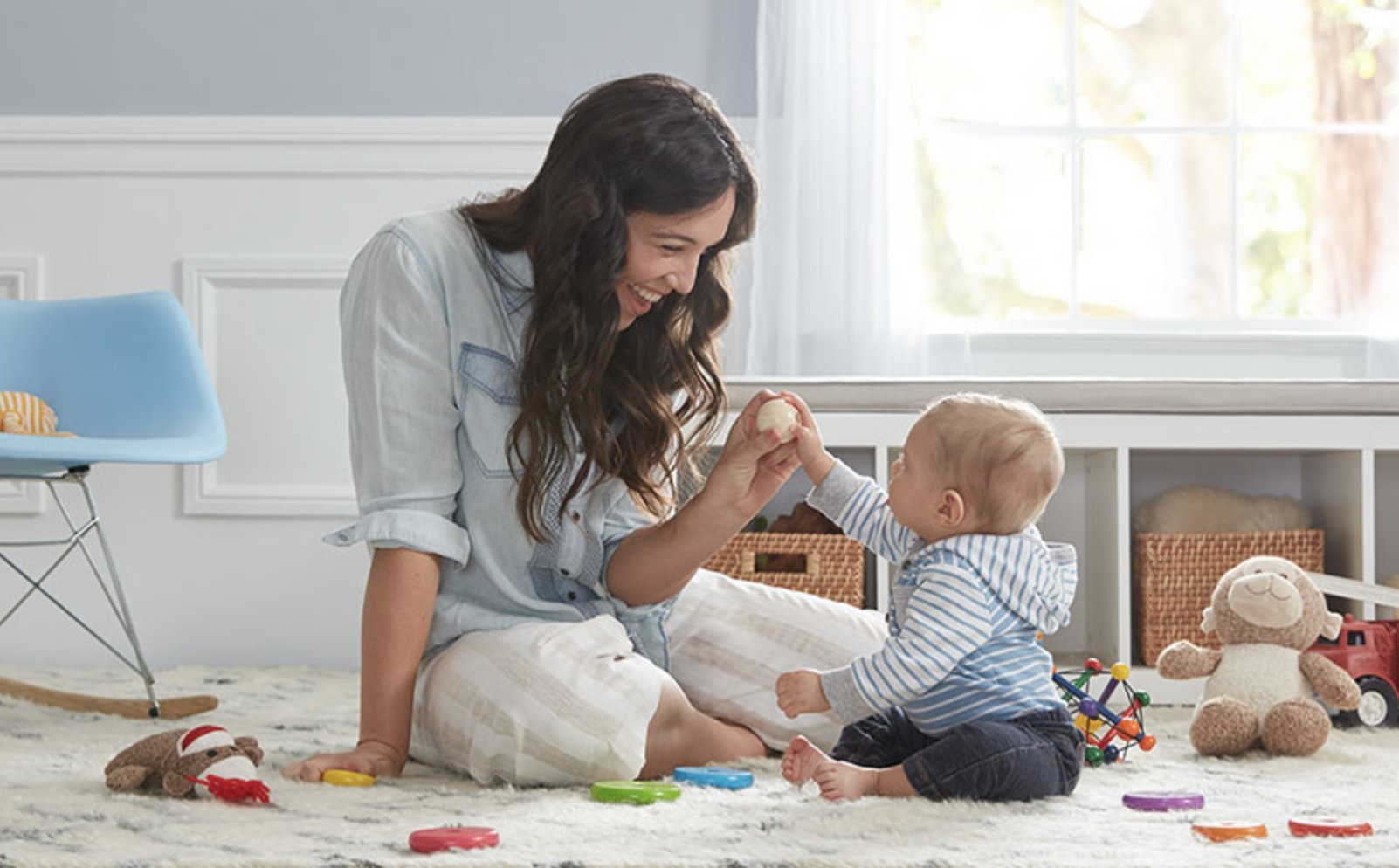 Items like highchairs and baby food makers are all things you won't need for some time — or ever. Pro tip: A regular food processor does the same thing as a baby food maker. Hold off on making purchases until you actually need them.
"Don't buy more than you absolutely need to before the baby gets here," says Matt Becker of Mom and Dad Money. "The truth is that newborns really don't need much more than a place to sleep, basic clothing, diapers, wipes and lots of love.
You can save a lot of money by limiting pre-baby purchases to the bare minimum and only buying more when it becomes absolutely necessary."
How to Find the Best Deals on Baby Items
At Slickdeals, we can help you get the items on your baby shopping checklist for (way) less. Set up a Deal Alert for specific products and stores, and we'll notify you of matching deals as soon as they're posted.
You can also check out our store coupon pages for promo codes or browse our forums for the hottest insider finds!
*****
Are you having a baby soon, or are you working on creating a baby budget? Keep the conversation going (and share your favorite baby shopping tips) in the comments section below!
Images courtesy of ©iStock.com/BartCo and Walmart.
Our editors strive to ensure that the information in this article is accurate as of the date published, but please keep in mind that offers can change. We encourage you to verify all terms and conditions of any product before you apply.