Att $250 Prepaid Visa Card with Port-In of New Line and Activation on any Postpaid Plan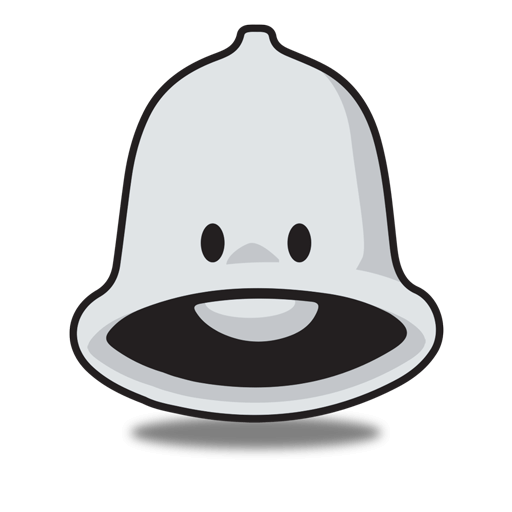 IndigoHeat711
389,352 Views
https://www.att.com/wireless/byod/
This promotion is A BYOD promotion that requires a phone number ported over from another carrier and an unlocked or Att compatible phone.
Each line ported over will receive a $250 Prepaid Visa Card(Orders on 5/14 or after will be limited to 2 per account)
Requires Postpaid Plan(Voice and Data) Unlimited, Mobile Share Value.
It seems eligible to be combined with a FAN discount, and Possibly Cashback
For new and existing customers. Online Only. May have issues with ATT unable to verify your identity and canceling your orders
Promotion expires 6/30 currently.
You will receive an email after 45 days on how to claim the promotion and have your card processed. If not received within 45 days, CONTACT ATT.
Keep Proofs of the Offer Details, Checkout showing the promo, and any chat convos or calls with ATT customer service.
Cheapest eligible Plan is Mobile Share Value 3gb 120+taxes for 4 lines Taxes and Fees average 30%.
YMMV: Your Wells Fargo or American Express Card might give a discount or cashback when used to pay ATT bill
This deal just popped on Att wireless deals.
You have to keep the lines active until all the Reward Cards have been used and emptied.
It can be used as a moneymaker.
Hard Pull for New customers
Existing Customers have had better luck at having their orders being validated and not canceled.
Phone numbers can be purchased from Fleabay for $5 for Boost Mobile, T-mobile. Can't port numbers from ATT Mvno or Att prepaid, or use an existing ATT number.
Have to be off 30-45 days to be considered a new customer.
Terms:
Get a $250 AT&T Visa Reward Card when you Bring Your Own Smartphone to AT&T
When you order online, activate service on your existing smartphone and port-in a new line, get a $250 AT&T Visa Reward Card
Limited time. Online Only.
You'll need to:
Bring your own ("BYO") compatible, unlocked smartphone
Add a new line to a new or existing account and port-in an existing number from another carrier
Activate postpaid wireless service (voice and data)
Redeem Reward Card within 75 days of receiving email or letter with redemption instructions (must maintain active service for at least 45 days to receive instructions and until fulfillment).
After all that you'll get:
$250 AT&T Visa Reward Card (delivered 3-4 weeks after redemption)
Important Notes:
BYO device must be a smartphone; tablets not included. Some phone features may not work on the AT&T network.
To qualify for Reward Card, the wireless line must remain active on your BYO smartphone & in good standing for 45 days. You will receive an email or letter with redemption requirements after qualifying. Redemption is required within 75 days from the reward notification email or mail date.
You must maintain qualifying service through reward fulfillment.
Reward Card expires at month-end 6 months after issuance.
For the Cardholder Agreement, go to att.com.
AT&T Visa Reward Card is issued by The Bancorp Bank pursuant to a license from Visa U.S.A. Inc. and can be used everywhere Visa debit cards are accepted in the United States, US Virgin Islands, and Puerto Rico. No cash access. The Bancorp Bank; Member FDIC.
General service details:
Offers may not be combinable with other offers, discounts or credits.
Pricing, promotions, programming, terms & restrictions subject to change & may be modified or terminated at any time without notice.
Wireless service subject to Wireless Customer Agreement (att.com/wca).
Additional monthly fees & taxes: Apply per line & include Regulatory Cost Recovery Fee (Up to $1.50), Administrative Fee ($1.99) & other fees which are not government-required surcharges as well as taxes. Additional one-time fees may apply. Usage, speed, coverage & other restr's apply. See
www.att.com/mobilityfees
for more details.
Other restrictions apply & may result in service termination.
AT&T service is subject to AT&T network management policies. See att.com/broadbandinfo for details. International and domestic off-net data may be at 2G speeds.
You gave thanks to IndigoHeat711 for this post.
Thank you!

IndigoHeat711 posted this deal. Say thanks!
If you purchase something through a post on our site, Slickdeals may get a small share of the sale.
Community Wiki
Last Edited by carol2 May 1, 2021 at 05:55 PM
AT&T Reward Center not submitting GC requests before 60 days
- added 8/20/20 by hpham_53
Around 8/10/20, forum members started reporting that some reps in Reward Center refused to submit the GC requests before 60 days of service. By 8/20/20, more and more reps are doing the same thing, even those who previously submitted requests between 35-45 days. AT&T is blatantly not honoring the "45 days" term, still stated on AT&T web site as of 8/20/20.
Info on requesting the $250 GCs
- added 8/8/20 by hpham_53
Although the Terms of the deal say you'll receive an email around 45 days after activation to claim the GCs, so far nobody in this thread reported getting such email, no matter how long they waited.
To request your GCs:
* About 35-40 days after activation, go to
https://rewardcenter.att.com/home.aspx
click on Contact Us then select Chat, this option is shown only between 7am-7pm Central M-F. Ask the Chat rep to submit your GC requests.
* If you get a rep that refuses to submit the GCs before 60 days, end the Chat and try again with another rep. Other reps will submit the GCs if account was active for 35 days or more. You can email the Chat transcript to yourself by clicking on the "envelope" icon on the Chat box.
* About 2-3 days after the rep submitted your GC requests, log into the Reward Center site above using your phone number and zip code. Your reward should be available for claiming. Repeat for each phone number.
* Log in again 1-2 days after claiming your GCs, it'll show whether or not they were approved and the estimated mailing date. So far, most people actually received the GCs in the mail on that date.
Deal expires 5/14/20.
Deal seems dead. $250 no longer shows up on cart as of 5/7/20. Speak to Ecomm for confirmation first before placing an order.
Deal has been extended. New terms now say --
"Limit two Reward Cards per account."
However CSR said that I will get one card for each added line. I would think terms would be more accurate.

Hard pull for opening account as a new customer.
Must port in
To make this offer work, I believe you must have an unique phone/IMEI for each line, must insert SIM to phone so AT&T can recognize your BYOD phone IMEI.
may stack with CB and sweeten deal
Check number transfer eligibility:
https://www.att.com/wireless/tran...ur-number/
Check wireless order status: 1-877-782-8870 or
https://www.att.com/checkmyorder
Order stages:
We're working on your order - validating order in AT&Ts backend
In progress - believe at this point credit check has been done, ports may still be held up if shown as pending
(Partially) Shipped - self explanatory
Some have gotten cancelled orders due to AT&T not being able to verify information, especially for new customer accounts, even up to ~27 hours later. It may just be an AT&T issue of something not matching / some internal fraud algorithm kicking in.
After order submitted, call the ECOMM (e-commerce) backdoor number 866-267-4510 to confirm order with them personally to push order to go through verification on backend stage, then ask to transfer to credit department to double check you will pass verification manually, then check port status at att.com/port to see if you need to make corrections, if you are see that port is expect to complete, you are good to go.
NOTICE: ATT will not process and ship your order until they receive confirmation from old carrier to release your numbers to ATT.
ATT will eventually cancel your order if no action is taken to correct mistakes
Check AT&T porting status:
https://www.att.com/port/
or 1-866-895-1097
If a line was submitted with incorrect porting information, (e.g. wrong PIN for me) it can be changed online at the porting status check above.
Porting Support: 1-888-898-7685 same function as the 1097 number
Check Reward status after submission with reward center: 1-800-675-8459
Possible workaround to open a new AT&T account if online order still fails if you follow every suggestions
Note: There may be a certain amount of time that a new AT&T account has to be open before you can make modifications (i.e. adding a new line) without issues. If someone confirms otherwise, delete this note from wiki.
second method don't seems to work, ppl said that their online order got cancelled despite opening first line in store.
1)
Open a new account in-store with one voice line, and then go home to create an AT&T online account that you can manage account/plan/lines, to add more lines
since this online only promo works for adding a line to NEW/EXISTING account as long as it is a BYOP voice line. DO NOT CANCEL before you are approved for more lines, cancelling this line in a single-line account will also cancel your account.
After you see that at least one of your online lines are added/pending on your account, cancel the line that is opened in store, no activation fee or full refund on activation fee if cancelled within 3 days of activation. The cost for first month's service will be prorated according to service days used. Usually no service fee if cancelled within 3 days of activation, AT&T has 14 days return policy, so I believe you are golden if canceling the in store line before 14 days of activation, either paying no fees or prorated fees. BTW, you can try to get ALL fees waived for this cancelled line by calling AT&T customer care. (YMMV?) Worst case would be you will pay $30 in store activation fee + prorated service charges by service days used for the AT&T in store line.
Phone hold times are long currently due to COVID-19 -- make sure the order details are accurate to avoid having to talk to a human.
Employee/University/student discounts (if offered), especially if staying with AT&T. Check eligibility with corporate e-mail here:
https://www.att.com/shop/wireless...count.html
I recommend do not enroll in program before you actually receive $250 since FAN account discount may not stackable with $250, and this discount will apply after 2 billing cycles, not worth the risky.
there are DPs confirming reward card promo stack with FAN, so make your choice.
I recommend that do not upgrade your phone to take the device promo offer (if desired) until you actually receive the reward card. This $250 is a BYOD promo
Rebate Process URL:
https://rewardcenter.att.com/moreinfo.aspx
-
If your number was previously on AT&T, they will not send you a rebate afterwards. Got the runaround when talked to several CSR. Has to be a number that has NEVER been on AT&T before
. This is blatantly false info. Don't know why it is even allowed in the wiki
3/8/2021 - Per telephone call to e-commerce number 866-267-4510, a former AT&T
landline
number
is
eligible for the offer. Update: Can now confirm that a former AT&T landline - first ported to Metro-by-T-Mobile five months ago - and subsequently ported to AT&T for this deal - was eligible for and received the $250 VISA reward.
This post can be edited by most users to provide up-to-date information about developments of this thread based on user responses, and user findings. Feel free to add, change or remove information shown here as it becomes available. This includes new coupons, rebates, ideas, thread summary, and similar items.
Once a Thread Wiki is added to a thread, "Create Wiki" button will disappear. If you would like to learn more about Thread Wiki feature,
click here
.
Want more deals like this?
Create a deal alert for Cell Phone Plans & Services.
Add Deal Alert
Coupons for Popular Stores