Chase Freedom Flex℠ Card: Spend $500 in First 3-Months EXPIRED CosmologicalConstant
760,244 Views
Update: This popular deal is still available.
Chase
is offering a
$200 Bonus
after you spend
$500 on purchases
in the first 3 months of account opening for the
Chase Freedom Flex℠
. Annual fee is $0. Thanks dravid
Card Details:
Earn a $200 Bonus after you spend $500 on purchases in your first 3 months from account opening.
Earn 5% cash back on grocery store purchases (not including Target® or Walmart® purchases) on up to $12,000 spent in the first year.
Earn 5% cash back on up to $1,500 in combined purchases in bonus categories each quarter you activate. Enjoy new 5% categories each quarter!
Earn 5% on travel purchased through Chase, 3% on dining at restaurants and drugstores, and 1% on all other purchases.
No annual fee.
0% Intro APR for 15 months from account opening on purchases, then a variable APR of 14.99 - 23.74%.
No minimum to redeem for cash back. Cash Back rewards do not expire as long as your account is open.
Slickdeals may be compensated by Chase.
You gave thanks to CosmologicalConstant for this post.
Thank you!

CosmologicalConstant posted this deal. Say thanks!
Original Post
Written by Edited January 13, 2021 at 02:04 PM
Chase
is offering a
$200 Bonus
after you spend
$500 on purchases
in the first 3 months of account opening for the
Chase Freedom Flex℠
. This bonus and 5% on groceries in year 1 is only for those applying for a new card and not for "product changes".
HERE IS WHAT CNBC HAD TO SAY
"The Chase Freedom Flex credit card is a competitive no-annual-fee card that outmatches the other two Freedom cards. You'll receive lucrative cash-back rewards and an industry-leading welcome bonus that make this card a great asset. Plus this card pairs great with either the Chase Sapphire Preferred Card or the Chase Sapphire Reserve Card since you can transfer Ultimate Rewards points between cards. This makes your points worth 25% (Preferred) or 50% (Reserve) more."
https://www.cnbc.com/select/chase...rd-review/
Card Details:
Slickdeals may be compensated by Chase.
original post by dravid:
https://creditcards.chase.com/a1/freedom/CFD
https://creditcards.chase.com/a1/freedomflex?
No annual Fee credit card with free cell phone insurance, free trip cancellation/ trip interruption insurance, free extended warranty on purchases, free worldwide free car rental insurance etc, etc, etc. This is a "World Elite Mastercard".

FREEDOM FLEX
5% on Quarterly Categories (categories for the Flex will be the same as the ones for the regular chase freedom)
5% on Travel purchased through Chase Ultimate Rewards
3% on Dining
3% on Drugstore
5% on Lyft through March 2022
1% unlimited cash back
1% to 15% cash back at select merchants when you purchase through Chase's website

NO ANNUAL FEE
FREE! Cell Phone Protection including cracked screen
: Get up to $800 per claim and $1,000 per year in cell phone protection against covered theft or damage for phones listed on your monthly cell phone bill when you pay it with your eligible credit card. Maximum of 2 claims in a 12 month period with a $50 deductible per claim.
FREE! Trip Cancellation/ Interruption Insurance
: You can be reimbursed up to $1,500 per person and $6,000 per trip for your pre-paid, nonrefundable passenger fares, if your trip is canceled or cut short by sickness, severe weather and other covered situations
FREE! Auto Rental Collision Damage Waiver
: Decline the rental company's collision insurance and charge the entire rental cost to your card. Coverage is provided for theft and collision damage for most cars in the U.S. and abroad. In the U.S., coverage is secondary to your personal insurance.
FREE! Extended Warranty Protection
: Extends the time period of the U.S. manufacturer's warranty by an additional year, on eligible warranties of three years or less
FREE! Purchase Protection
: Covers your new purchases for 120 days against damage or theft up to $500 per claim and $50,000 per account
FREE! Complimentary 3 months of DashPass
that provides unlimited deliveries for a $0 delivery fee on DoorDash orders over $12
FREE! Zero Liability Protection
: You won't be held responsible for unauthorized charges made with your card or account information
FREE! Credit Score
: Access your credit score at any time with Credit Journey
FREE! Fraud Monitoring
: Safeguard your account using real-time monitoring for possible signs of fraudulent activity
FREE! Travel and Emergency Assistance Services
: If you run into a problem away from home, call the Benefit Administrator for legal and medical referrals or other travel and emergency assistance. (You will be responsible for the cost of any goods or services obtained.)
FREE! Take 5 rides in a month and get a $10 Lyft credit once per month
FREE! ShopRunner membership
. Members currently receive 2-day shipping and free return shipping at over a hundred online retailers, including Saks Fifth Avenue, Brooks Brothers, Kate Spade, Adorama, 1-800-Flowers and more
FREE! Boxed: Earn 5% Cash Rewards on Boxed orders for use on future purchases
.
Signup "bonus" for a "new application" and not for a "product change": $200 after spending $500, plus 5% back at grocery stores on up to $12,000 in purchases during the first year (12 monthly billing cycles).
Chase's Guide to Complete Benefits for the Freedom Flex is Attached!!!
5% on Quarterly Categories (for Oct to Dec 2020 the 5% category would be Paypal charges and Walmart per Doctor of Credi (DoC); DoC is also reporting that apparently Chase doesn't have the right technology to add new Flex card to Mobile wallets just yet because it is Chase's first MasterCard. Hopefully they will have this sorted out before Oct 1 so you can take advantage of Paypal or else sh$$$IT may hit the roof).
Quote from famewolf

:
For those annoyed the card is no longer in your digital wallet...you can always use your "paypal key" which is both a mastercard AND can be put into a digital wallet then point paypal to the new freedom flex.....problem solved. Oh course since next quarter you'd get 5% back on paypal purchases (discover has it for THIS quarter) and that would just be a bonus.
Workaround stated differently: Generate a paypal key which is also a mastercard...add THAT to the digital wallet...make paypal's default payment method the flex.
Quote from larryc

:
[*]Can the Chase Freedom Flex card be added to Zelle or Vemno? No, and not even sure why you brought this up; Zelle & Venmo link with bank accounts, not with credit cards[*]Can the Chase Freedom Flex card be added to Google Pay, Samsung Pay, or Apple Pay? No (See
Chase's list
[chase.com]
. Notice that these are all Visa cards, not mastercards. Also see
Doctor of Credit
[doctorofcredit.com]
)[*]Can the Chase Freedom Flex card be added to PayPal as a paypal option? Yes, no reason to believe it couldn't be.[*]Can the Chase Freedom Flex card be used with the Paypal Key service (which creates a virtual Mastercard linked to your PayPal payment option(s)? Yes, no reason to believe it would not work.[*]Ok, I've created a Paypal key virtual Mastercard that points to my Chase Flex card; can I add this virtual PayPal card to Google Pay, Apple Pay or Samsung Pay? Yes for Google Pay; No for Samsung Pay & ApplePay, as confirmed by
Doctor of Credit.
[doctorofcredit.com]
[/LIST]This list is subject to change, of course, but is accurate to the best of my knowledge as of the date I'm posting.
Also, for those of you thinking "Oh, of course Chase will soon add applepay support to this card", note that my Chase Ink Visa STILL does not work with ApplePay, six years after ApplePay launched. In other words, I wouldn't hold my breath.
HOW TO APPLY?PRODUCT CHANGE
Those who have the Chase Freedom or Freedom Unlimited can choose to:
a). Apply for a new card, namely, the Freedom Flex (and get the "sign up bonus")
Or
b) "Product Change" an existing Chase card to the Chase Flex card (you don't get the "bonus" but you do save a hard pull on your credit report and also helps steer clear of the 5/24 rule (5/24 rule means Chase won't issue a new card to anyone who was given 5 cards in the last 24 months, regardless of who issued the card). You need to call Chase to make a product change.
https://www.doctorofcredit.com/ch...hire-card/
Link for those "applying" for the first time (can apply from Sept 14). This link also has a direct comparison of the Freedom Unlimited (enhanced version) and Freedom Flex.
https://creditcards.chase.com/a1/...omingsoon?
HOW TO "PRODUCT CHANGE" from an existing Card (transfer you credit history from old card to new Flex card!)
DIRECT COMPARISON OF CHASE FREEDOM UNLIMITED VS CHASE FREEDOM FLEX
https://creditcards.chase.com/a1/...omingsoon?
Note that Freedom Unlimited is a Visa and Chase Flex is Mastercard. Chase Flex has phone insurance, ShopRunner, etc and certain other Mastercard World Elite benefits which Freedom Unlimited doesn't. Also note the difference is % points for earning.
LOOPHOLE TO PRODUCT CHANGE FROM NON-FREEDOM CARD to FREEDOM FLEX
According to Chase's media team, it was only supposed to be possible to product change a Freedom card to Freedom Flex, not from Sapphire or Unlimited cards. It's possible that this is just a Day #1 exception, and that on the 15th or beyond it will stop being possible
Data Point: Today (9/14) they would not allow the Southwest Card to product change to the Freedom Flex
For more information see the link below:
https://www.doctorofcredit.com/ch...hire-card/
QUESTION and ANSWER
Question: Anyone know of the points redemption? Is is a minimum redemption at $25 or is there no minimum?
Answer: No minimum. You can even cash out just 1 point. You have total flexibility
Question: Is Chase Freedom Flex "Product Change" Considered A New Account?
Answer:
https://www.doctorofcredit.com/re...w-account/
PHONE INSURANCE COVERAGE
Benefit Overview
Get up to $800 per claim and $1,000 per year in cell phone protection against covered theft or damage for phones listed on your monthly cell phone bill when you pay it with your eligible credit card. Maximum of 2 claims in a 12 month period with a $50 deductible per claim.
The following information is a summary only. Please see your Guide to Benefits for complete details.
Additional Benefit Information
Can reimburse you to repair or replace your eligible cellular telephone in the event of theft or damage when you charge your monthly cellular service provider bill to your covered card
Coverage is in excess of any valid and collectible insurance such as cellular phone insurance programs, homeowner's insurance, or other forms of reimbursement
Who's Covered
Cardholder who pays for their monthly cellular service provider bill with their covered card
Period
In order for coverage to apply you must charge your monthly cellular service provider bill to your covered card
Coverage begins the first day of the calendar month following a payment of the cellular service provider bill and remains in effect until the last day of the calendar month following payment
What's Covered
All eligible cellular phones listed on your cellular service provider's monthly billing statement for the billing cycle in which the damage or theft occurred
What's Not Covered
This is not an exhaustive list. Examples include:
Electronic issues, such as inability to charge, mechanical or battery failure
Cellular phone accessories other than a standard battery and/or standard antenna provided by the manufacturer
Cellular phones purchased for resale or for professional or commercial use
Cellular phones that are lost or mysteriously disappear with no evidence of a wrongful act
Cellular phones which have been rented or leased from a person or company other than a cellular provider
Cellular phones borrowed or received as part of a prepaid plan
Cosmetic damage to the Cellular phone or damage that does not impact the Cellular phone's ability to make or receive phone calls
Quote from Croq

:
One of the many cell phone exclusions (man they have a lot of ways to avoid paying you anything):
"Replacement of Eligible Cellular Wireless Telephone(s) purchased
from anyone other than a cellular service provider's retail or internet
store that has the ability to initiate activation with the cellular
service provider; "
So, if I'm reading it correctly, my phone bought directly from Samsung would not be covered. Unless I bought my phone from my service provider, no coverage.
Quote from Knightshade

:
Specifically-
"Quote from Benefits guide :
To get coverage:
You must charge your monthly Eligible Cellular Wireless
Telephone bill to your Covered Card. You are eligible for
coverage the first day of the calendar month following the
payment of your Eligible Cellular Wireless Telephone bill to
your Covered Card"
Only language I see regarding pre vs post-paid are an exclusion for:
"Quote :
Eligible Cellular Wireless Telephones that are received as
part of a pre-paid plan;"
So if you brought your own phone to a pre-paid plan it seems like you'd be covered, but not if you got the phone as part of the pre-paid plan.
.
PERSONAL OPINION - BEST COMBINATION OF NO FEE CARDS FOR COSTCO SHOPPER
The best combination of no fee cards for COSCTO shoppers is the Chase Flex Mastercard and Citi Costco Visa.The citi Costco card provides 2 years extended warranty, 2% on COSTCO purchases and no foreign currency transactions. These 2 cards mean you will have both Mastercard and Visa.
Q&A On Costco Card:
Question: My Costco membership is kind of weird. My dad is the primary and he has the costco credit card. I am not sure if I can apply for one as a secondary.
Answer: Yes, of course you can. That's why a primary and secondary COSTCO member have different membership numbers so each can independently apply for a Citi COSTCO card. That's what COSTCO told me.
POTENTIAL FOR REFERRAL BONUS BY LOGGING INTO YOUR CHASE ACCOUNT
By the way, if you log on to the Chase web site, you can get a referral bonus for others who take up the Freedom card (yes it is $100 for each referral!). Unfortunately, for me, it only allows me to refer a friend for Chase Freedom Unlimited not the Chase Freedom Flex. Can others check? Once you log onto Chase, run a search for "refer a fiend" and select "credit cards"....follow the prompts and then it gives you a list of credit cards that you can refer to get a bonus. The referral bonus varies by the type of card. I am surprised the referral bonus is as high as $100 for each referral to a Freedom Unlimited card!!!
If you take advantage of an offer on our site, Slickdeals may receive a commission.
Cyber Monday 2022 is coming!
Slickdeals community members review and recommend the best deals. CK11
asked this question on 11-22-2020 at 10:09 AM
Applied Friday, then till Tuesday haven't received approval notice, but the credit card has been added to my Chase account, then it has been approved.
I suppose it varies. I applied today and was approved instantaneously.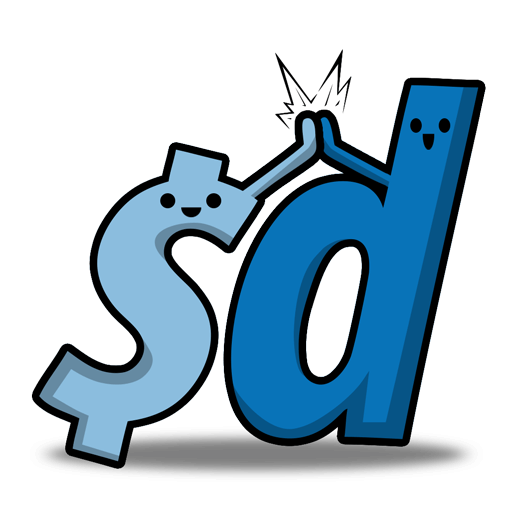 alaa-ash
asked this question on 11-23-2020 at 10:43 AM
My application took 1 min, almost instantaneous
I suggest you resubmit your application through their website These responses are not provided or commissioned by the bank advertiser. Responses have not been reviewed, approved or otherwise endorsed by the bank advertiser. It is not the bank advertiser's responsibility to ensure all posts and/or questions are answered. Opinions expressed here are the author's alone, not those of any bank, credit card issuer, airline or hotel chain, and have not been reviewed, approved or otherwise endorsed by any of these entities.
Coupons for Popular Stores