Galaxy S21 5G Unlocked w/ Trade in of iPhone 12 or Galaxy Note 20/S20
EXPIRED
from $100
after Trade In + Free S/H needgeech
920,651 Views
Samsung
offers
Samsung Galaxy S21 5G Series Phones
on
sale below
when you
Trade-In Apple iPhone 12 Series Phones or Samsung Galaxy Note 20 or S20 Series Phones
.
Shipping is free
.
Samsung
is also offering a
Credit towards the Purchase of Accessories
when you
Samsung21 5G Series Phone
starting
from $100
(see step 8 below).
Thanks community member
needgeech
for sharing this deal
Deal Instructions
:
Choose Your Device You are Buying

Samsung Galaxy S21 5G
Samsung Galaxy S21+ 5G
Samsung Galaxy S21 Ultra 5G

Choose Unlocked under Carrier
Choose Color
Select Trade In Phone
From Drop-Down Menu, Select Phone to Trade In (Trade in values below)

Apple iPhone

iPhone 12 $700 Trade In
iPhone 12 Mini $700 Trade In
iPhone 12 Pro $700 Trade In
iPhone 12 Pro Max $700 Trade In

Samsung Galaxy

Galaxy Note S20 5G $700 Trade In
Galaxy Note S20 5G Ultra $700 Trade In
Galaxy S20 $700 Trade In
Galaxy S20 Plus $700 Trade In
Galaxy S20 Ultra $700 Trade In

Click Yes, I Agree to Terms & Conditions
Select Pre-Order Now
You may opt to Purchase Accessories (you receive up to $200 -> Now $100 credit towards purchase depending on model of Galaxy S21 Phone you are buying. Otherwise, select Skip Add-Ons and Click Checkout
Proceed to checkout

Note, you also receive 4-Month Trial of YouTube Premium & Galaxy Smart Tag

Your Order will be as Follows (prices below after Trade In Credit)

Samsung Galaxy S21 5G

128GB $99.99
256GB $149.99

Samsung Galaxy S21+ 5G

128GB $299.99
256GB $349.99

Samsung Galaxy S21 Ultra 5G

128GB $499.99
256GB $549.99
Note
: Samsung may offer
up to an additional $40 discount
for those eligible for the Education, First Responders, Government, Workplace and Military Discounts (
more information
).
Editor's Notes & Price Research
Written by
Trade In Information:
Refer to forum thread for additional deal information and deal discussion.
Samsung will ship you your new Galaxy Phone, so that you can activate it and transfer your photos, contacts, and other data before you ship your old device back via free trade-in shipping label.
You have 15 days from the date you receive your new device to ship your old device to Samsung or your original payment method will be charged for the trade-in credit amount and applicable taxes.
See F.A.Q. page for additional information. -slickdewmaster
No Longer Available:
Samsung Galaxy S21 Ultra 5G
You gave thanks to needgeech for this post.
Thank you!

needgeech posted this deal. Say thanks!
Original Post
Written by
Edited

February 8, 2021

at

02:51 PM
Pre order the SAMSUNG Galaxy S21 Series, get up to $200 accessories credit, and up to $700 for your trade in phone. . .or $550 trade in credit for even an s10e or s20FE
QA Note: Now just up to $100 accessories credit since pre-order is over.
https://www.samsung.com/us/smartp...?page=home
$200 Accessories credit for the S21 Ultra, priced at $1199 Now $100 credit
$150 Accessories credit for the S21 Plus, priced at $999 Now $75 credit
$100 accessories credit for the S21, priced at $799 Now $50 credit
This is in addition to the $50 or $60 accessories credit if you "reserved" your spot to pre order through Samsung before today.
Workplace/EDU etc. discounts (on top left of page) take off $32.50 with a $550 trade in phone (i.e. S10e or s20FE), or $25.00 off with highest value trades (i.e. Note 20 etc @ $700 TIV)
If you purchase something through a post on our site, Slickdeals may get a small share of the sale.
Community Wiki
Last Edited by bassett February 24, 2021 at 02:34 PM
HELPFUL INFO ON ORDERS, PROMO CODES, TRADE-INS, PRICE MATCHES, ETC.
Eligible Trade-in Devices:
Samsung
:
N20/S20: $700/$550 (with cracked screen)

N10+/N10/S10+/S10/S20FE: $550/ $400 (with cracked screen)

Note 9/S9: $350/ $200 (with cracked screen)

A71/S8/N8: $250/$100 (with cracked screen)

A51/S7: $200/$50 (with cracked screen)
Apple
:
iPhone12: $700/$550 (with cracked screen)

iphone 11/iphone XS: $550/$400 (with cracked screen)

iphone CR/X/iphone 8: $350/$200 (with cracked screen)

iphone 7: $250/$100 (with cracked screen)

iphone SE/iphone 5: $200/$50 (cracked Screen)
Google
:
Pixel 4/ 4 XL: $350/$200 (with cracked screen)

Pixel 3/3XL/3A: $200/ $50 (with cracked screen)
$100/$150/$200 Bonus for Accessories/Add-Ons (Ended 1/28/2021)
Do I have to use the credit at the time I buy the phone?
No. If you click "skip add-ons" when the accessories appear in the checkout process, you will eventually see a note in your cart about the credit with language along the lines of "Samsung credit redemption details will be e-mailed within 35 days after your order is delivered." [COLOR="Red"]
Note: If you chose "skip add-ons" and opt to get an accessories credit later, note the expiration date when the code arrives. It is likely no longer than 90 days. Some are reporting the credit expires on 4/30/21. Also, at the time of phone ordering, Samsung offers bundle discounts that may disappear later when you try to use the credit. A case, for instance, might be discounted if you use chose the add-on when placing the phone order, but jump to the regular price of $50 when you use the promo credit later on.
Pre-Order Credit Bonus **Pre-orders have ended**
What is this bonus $50 credit everyone is talking about?
If you signed up for Samsung's pre-order alert bonus (sign up started at the end of December), Samsung is adding a $50 bonus credit ON TOP OFF the $100/$150/$200 credit given to everyone.
**2/24/21 Update on Promo Codes**
GALAXYWOTIREVS21FPUB
50LATESTGALAXY5G
DENIEDFINANCING
CS_50_LATESTGALAXY_5G
50PERRESERVECREDIT
YOURGALAXY1RESERVEWA
S21FGALAXYWTIREV
At least the first 3 are working for many people...add them in the promo field in your cart. Caveats: Some give a discount just for accessories/add-ons, not the phone. Some of the 7 do not work in combo with each other (you need to try for yourself which combo works for you). Also, some may require being added in a specific order....GALAXYWOTIREVS21FPUB, then 50LATESTGALAXY5G, then DENIEDFINANCING seems to be a good order. Finally, one or more of these codes might negate the education discount.
Trade-In Info
Overview:
If the Samsung is processing trade-ins like prior deals, you will receive instructions by email--along with a prepaid shipping label--around the time your new phone arrives. You will send in the phone only (no boxes, chargers, SIMs, cases, etc.). Phone must be factory reset and have no passwords or locks. Good practice: Make a VIDEO and take photos of the phone, including showing some functions, to prove the condition if Samsung challenges you after inspecting the phone. More details....
Link to Samsung Trade-In Frequently Asked Questions
[samsung.com]
Link to Samsung Trade-In Program Terms and Conditions
[samsung.com]
Two commonly asked questions about financed and leased phones:
The device I'm trading in is one that I bought using an equal payment or other financing plan, and I still have payments left on it. Can I still trade it in?
Yes – however, please note that all remaining payments on the device you're trading in are your responsibility. You may also be subject to additional fees. Check with your current carrier for details.
I lease my device. Can I trade it in?
No – leased devices are not eligible for this Trade-In Promotion unless you purchase the leased device from your carrier before trading it in. Check with your carrier for details.
When/how will I get instructions for trading in my phone?
Samsung will send you an email with the subject "Welcome to the Samsung Trade-In Program." The email will arrive anywhere from the day the phone ships to a few days after the phone arrives. It includes a link to download a pre-paid shipping label. You have 15 days from receipt of the email to ship the trade in. You can also get the shipping label for the trade in from your online Samsung account under order details.
My phone has scratches [or burn in or faulty Bluetooth or fill in the blank]. Will Samsung accept the phone? Will the trade in amount be reduced?
According to the FAQ, "Your device must have no breaks, cracks, or other defects that go beyond normal wear and tear." Is your issue normal wear and tear?
10% Off Trick
During past Samsung deals, some were able to get an extra 10% off in one of two ways.
**The following two ways NOT working for S21 Series Pre-Orders**: [See below for "tricks" that may work for the S21 series]
(1) The first was to process a cancellation request after placing the order but prior to shipping (online or within the Shop Samsung app). Just before final cancellation confirmation, some received a pop-up offering 10% to not cancel. For others, the pop-up did not appear and the order cancelled. You would have to place another order if you still want the phone.
(2) The second way was to process a return/refund in your online Samsung account or the Shop Samsung App after receiving the phone. Again, some were offered 10% off to keep it, others were not. It's generally understood that you won't get both....if you're successful with the order cancellation trick, it likely won't work again on the back end for a return/refund.
**This 10% off trick has worked for some people for the S21 Series via online chat at Samsung's website**:
\While the order is still being processed, start a chat and let Samsung know you'd like to cancel (ordered wrong color or size, want S21 vs. S21+, etc.). They MIGHT offer a 10% refund once the order ships to keep the order intact. Alternatively, you can request a return after the phone arrives, again via chat. Hit or miss on whether they will offer a 10% refund. Sometimes they offer a $50 promo code or simply don't offer anything and tell you to return it.
CAVEATS:
The various cancel/refund tricks often do not work for multiple orders on the same account. If you used the trick for the Note 20, for instance, you likely won't have success on the S21 order (if you used the same email address).
Max discount is $100 per order. (10% is calculated on the actual amount you paid for)
Price Matching
Samsung may allow a price match within 14 days of the phone being delivered. Ask via online chat. Be prepared to share a link to the other place and/or a screenshot to the exact same model, size, color and carrier. Some reps look very closely, others do not. Note that Samsung may not do a price match if you financed the phone (vs. paid in full) or if your link shows a phone that must be "activated today" (like some Best Buy offers).
Usually, you will be told the request will be sent to another department for processing. Some people have gotten the refund in 12 hours, others a few days. KEEP A SCREENSHOT OF YOUR CHAT SESSION AND/OR NOT THE CHAT SESSION ID.
CAVEATS:
Price match may be denied or adjusted if you already received a 10% cancel or return refund. Also, Samsung sometimes offers a promo code for the price match and not an actual refund to your credit card.
For phones that have not yet shipped, Samsung may delay the price match refund until the phone ships. Some people have been asked to contact Samsung after it ships to request the price match.
Features removed from S21 Series
SD Card Slot
Charger Brick ==> at least it is USB-C and not some proprietary lightning
MST (Samsung Pay magnetic field tech)
Less RAM (S21/S21+)
Lower maximum display resolution (S21/S21+) ==> S20 series uses the same resolution if 120Hz is enabled, screens running at native resolution performs better. This is only a downgrade if you use the S20 at 60Hz.
Plastic back replacing glass (S21) ==> Plastic is better than glass that shatters! And majority put devices in a case anyways!!
If [email protected] pricing isn't showing in cart:
1) Sign out of your Samsung account
2) Click through to Samsung from
[email protected]
3) Go to Offers > Discount Programs > Employee Discount
4) Go through the pre-order process, select your model and accessories
5) At checkout, sign into a Samsung account with the same email as your
[email protected]
account and it will activate EPP discounts in your cart.
Note: Some people are having Perks at Work WOW points denied/not credited when referral codes, promo codes not listed by Perks at Work, etc. are used
Can I pay off my current phone with EIP, get this deal, and still keep those prior bill credits coming: YES
From T-mobile: You can keep both
"How Recurring Device Credits (RDC) work:
To receive Recurring Device Credits (RDC), you must purchase your device on EIP and meet any other requirements of the promotion.
You may have one Recurring Device Credits (RDC) promo per line at a time. To get a new Recurring Device Credits (RDC) promo and keep your current credit, you must pay off the existing EIP first.
If you pay off your EIP early, you'll continue to receive the promised Recurring Device Credits (RDC) as an account-level credit through the remaining months of the promotional credit period (up to 24 or 36 months)."
T-Mobile Promotional Credits FAQ:
https://www.t-mobile.com/support/...=TMDesktop
provided by: Matthew-Nguyen.
Samsung has started creating FedEx shipping labels for pre-order. You can track by reference number (your order #) at
https://www.fedex.com/en-us/tracking.html
on the desktop site.
Or you can customize the below search link with your order#, and zip code.
fedex.com/fedextrack/?action=altref&trackingnumber=ORDER NUMBER&cntry_code=&locale=en_US&shipdate=2021-01-18&account_number=&dest_cntry=us&dest_postal=ZIP CODE
If your order is being shipped separately, try adding _01 or _02 or _03 to the end of the reference number
This post can be edited by most users to provide up-to-date information about developments of this thread based on user responses, and user findings. Feel free to add, change or remove information shown here as it becomes available. This includes new coupons, rebates, ideas, thread summary, and similar items.
Once a Thread Wiki is added to a thread, "Create Wiki" button will disappear. If you would like to learn more about Thread Wiki feature,
click here
. With T-mobile, you can unlock after 40 days of use but if you are a tmobile customer then sometimes they make an exception and unlocks within a few days. I have done it.
With last Tmobile A71 5G deal, even non Tmobile customer request and approve for unlock right away.
I don't know if you clicked through all the options regarding pricing, but when I looked at the AT&T model, this $100 discount was only available if you financed through the carrier. You couldn't just buy the phone right then and there for $100 bucks less. Maybe you already saw this, but for me it made the option a non-starter.
I am going through the process on the Samsung website. T-Mobile branded is same price as Unlocked. Sprint/T-Mobile branded is $25 less than unlocked or just T-Mobile. (Doesn't seem to make sense). Carrier financing is pre-selected for another $25 savings. You can de-select it.
Does anyone know why Sprint/T-Mobile branding would be offered at lower cost than just T-Mobile branding?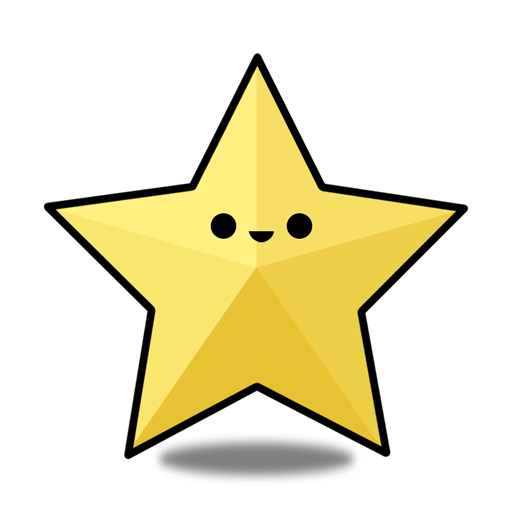 revivalizt
asked this question on 01-14-2021 at 08:32 PM
TMO is basically a 2 year contract. Not a big deal if you don't plan on leaving. Also you can do trade ins in person so you don't have to worry about getting screwed by mail.
I'm in T mobile and I compare 2 options
1) Buy from SS unlocked S21:
- Trade in value for some lower phone is lower compare to T mobile.
- $150/200/200 accessories credit, 4 months YT pre., free Smart tag.
- Use in every network right away.
2) Buy from Tmobile:
- Trade in phone value higher.
- $100/150/200 accessories credit.
- Tie to Tm for 24 months for bill credit.
Samsung deal accepts cracked screens (For slightly lower value). T-Mobile doesn't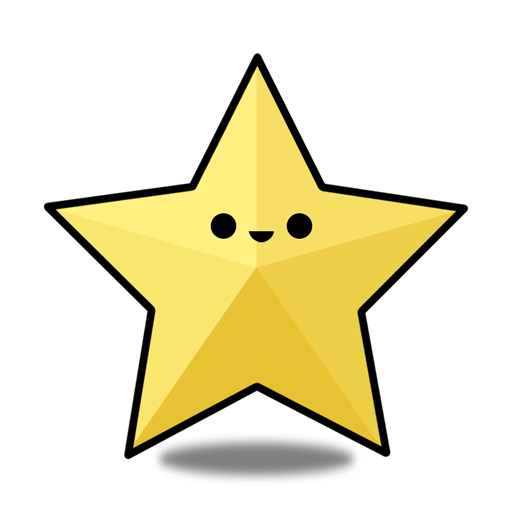 rodeo45
asked this question on 01-15-2021 at 12:13 PM
if i had to bet, I'd say iPhone still has an edge. We'll know it soon once the full reviews land. Samsung has a tendency to mess a lot with the colors to make it pop more and sometimes results in over-saturated images. Samsung might have an edge in zoomed pictures due to that 100x telephoto lens.
Samsung takes the better pictures, and more 'likable' pictures (slightly more saturated, but no longer unnaturally so). The biggest issue is, some apps like snapchat are capturing the view finder screen, not the camera directly, because they are lazy developers. Samsung claims to have come up with a solution to fix when apps try to do this. Still, if youre looking for the best image quality, go Samsung. If youre looking for the best image quality in social media apps, go Apple.
In reality, the opposite of what the two earlier answers claim without any actual experience or knowledge is true. The two "answers" are merely the stereotype of what "common internet wisdom" says about the two phones.

Look at the following link or google "iphone 12 galaxy s21 camera comparison macrumors"

https://www.macrumors.com/2021/02/03/camera-comparison-iphone-12-samsung-galaxy-s21/ gen2
asked this question on 01-14-2021 at 09:36 AM
It cannot apply to phone purchase. It can apply to phone accessories (cover, charger, cable, ear phone...), tablet, smart watch, smart cam, smart tv.... suzook
asked this question on 01-15-2021 at 04:39 AM
Seems they just want you to know you're responsible for whatever charges/payments remaining for that device. Doesn't look like it's a problem for them unless you leased the device.

"If you bought your Trade-In Device under an equipment installment plan or other financing plan or if you entered into a two-year service contract with your wireless service provider, you will be responsible for any and all remaining payments under such plan or contract, including any contract termination fees. Leased devices are not eligible for this Trade-In Program unless and until you purchase the leased device from your wireless service provider prior to trading it in, which may involve additional fees and payments. You may not participate in this Trade-In Program if you lease or otherwise do not own the device you would be trading in."
So i just spoke with a rep instore. You can trade the phone in at Samsung, and do not need to pay it off. It the line of service getting the bill credits. If you decided to cancel the line, the bill credits become a bill due in full, but the phone is yours. It does not become blacklisted. Now if you want to do the trade in at Tmo, yes, full balance needs to be paid for some reason. Coupons for Popular Stores