My List of Cheap Ebooks for Summer Reading $0.99
$0.99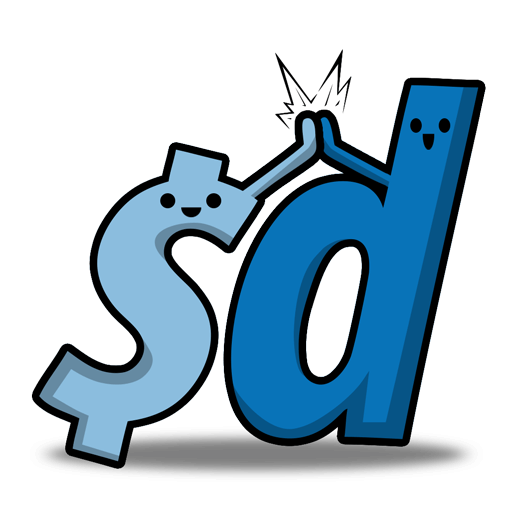 SiennaWing270
10,680 Views
My book club has been around for a few years and we have a lot of good recommendations. We always have 2 or 3 books going at once to keep people interested and we love great cheap books! I've been posting cheap ebooks for a few weeks now, prices keep changing so some of the old deals expired.
Here comes 10 new recommendations plus more from my other threads. I hope you find something you love!
1. Oslo, Maine: A Novel
Another recent addition to the book club recommended by my neighbor Babe. This story had me hooked from the opening lines - I thought I was reading some fantasy about a moose. I know, it sounds "different", but really this story is about people and family and the struggles we all face at some point. What I really enjoyed was the familiarity of it all. I felt like I knew some of these people because the author does a great job with the characters. And of course the rural setting was magical to me. Made me think of a different world in some ways.
https://www.amazon.com/dp/B08BX8GNWD
2. The Way the World Ends (Warmer Collection)
Ok, I'm not gonna say this is a great book, but I will say it's a great book for a book club. A few things to know: First this is really a short story, not a novel by any means. Second, the subject matter is divisive and that's great news for discussion. Third, there are seven "books" in this series, they're 99 cents each and if you're looking to light a fire in your book club this is a good start to the conversation. I won't say much about the plot or the characters. But DON'T read the reviews, just read the story and take it from there.
https://www.amazon.com/gp/product/B07H7CRFYR
NLA
3. The Beginning of the End (Apocalypse Z Book 1)
I was surprised by how much I like this book. It's about zombies and to be honest I don't care about zombies very much. In fact, the closest thing I ever read to a zombie book was "I am Legend" and that was a long time ago (not the movie, the book!). That one is a classic so when all these zombie books and movies started coming out awhile ago I decided to give this one a try too. I like the setting and I like the flow of the story. It's very easy to read and interesting too. It's part of a trilogy and they're each 99 cents. Again, don't read the reviews. Just try the book. I hope you like it too!
https://www.amazon.com/gp/product/B0089LQJ3E
NLA
4. She's Not There
This is a perfect story for a stormy summer's night. The plot starts out fairly familiar: a woman wakes up in the hospital with no memory of who she is or how she got there. You've read that kind of story before no doubt. But this is a fun story, a thrilling mystery that's fun and easy to read. Grab some wine and curl up under your favorite blanket. You won't regret reading this one!
https://www.amazon.com/gp/product/B00U0N5GDI
NLA
5. The Lost Prayers of Ricky Graves: A Novel
This is one of the most controversial books we ever read in my group. It came out a couple years ago and we talked about it for a few weeks after that. The story is about a school shooting so it raises A LOT of social and moral questions. But it's also told in a very modern fashion: there's a lot of chat logs in here. I know that's more and more common in books these days even though it's kind of annoying. (Heck even 50 Shades of Gray is just half email exchanges isnt it?) Well, this book touches on so many sensitive subjects that I'm glad I read it and I hope you'll give it a go.
https://www.amazon.com/dp/B01M0WYNZA
NLA
6. All the Good Parts
We don't read a lot of chic-lit in our group mostly because it's too light or mindless and doesn't need deep discussion afterward. But here comes "All the Good Parts" and it's an important story of age and gender and love and life. Yes the story is breezy and sometimes funny and it could be easy to dismiss. But when you get into the characters and their trouble the story really comes to life. So yes, in many ways this is just another chic-lit story but it's also so much more. Please give it a try!
https://www.amazon.com/dp/B01CGBC78I
NLA
7. Helen of Sparta
How about some historical fiction for the weekend? This book divided my club into factions from the moment we picked it up. It's historical fiction and the author definitely spent some time in the library researching the characters and the setting. The story doesn't always work and it can devolve into romcom (in my opinion) but if you want some fun, fast reading try this one. And if you want to spark some conversation in your book club suggest this book. It will raise some serious discussions!
https://www.amazon.com/gp/product/B00NAJZDI2
NLA
8. deleted for price change
9. My Grape Year (The Grape Series Book 1)
Going through my list of cheap ebooks this week and I realized there are some real downers in the list. So how about something a little easier on the heart and mind. This one's about a teen girl from Canada who goes off to France for a year abroad. It's a fish out of water romance story, but it's breezy and light and fun to read. Plus, it's France and I love the setting so I enjoyed the book more than I thought I might.
https://www.amazon.com/gp/product/B015QZDVNQ
10. Camino : A peanut butter, marmite & banana butty
Again, I'm typically reluctant to recommend such a short "book" but this one tugs at my heartstrings. I wish I could do what these people did or at least tried to do. It's about a young couple who set off on a pilgrimage across Spain. Of course, they're not very well prepared for what lies ahead. I won't say much more about the story because I don't like spoilers. But this is such a fun, short diary that I do think you should give it a try.
https://www.amazon.com/gp/product/B08G8VR3PF
Prices change all the time, but here's some more cheap books I recommended in my other thread. These are still 99 cents each so I copied them here. Get them while they're still on sale! We recommend all of these books. They make great conversation pieces for book clubs!
11. Last Train to Cairo
I'm still excited about this book and recommend it to anyone. It's a travel story like Bill Bryson might write, a little bit funny and the trip doesn't always go right. You'll learn a lot about visiting the pyramids and other places you might not have heard of. Some are great and some aren't but the book is a very honest and fun look at Egypt. Makes me want to go to Egypt! I hope you like it.
https://www.amazon.com/dp/B093YSBCD7
12. Twelve Years a Slave
This is one of the most important books you can ever read. The movie came out a few years ago so I'm sure you know the true story of a man kidnapped and sold into slavery. Unimaginable horror. Brought me to tears a few times. You've probably seen the movie but now it's time to read the book. Please give it a try.
https://www.amazon.com/dp/B00J50MSGK
13. deleted for price change
14. The Good, the Bad, and the Pugly: A Little Tombstone Cozy Mystery
Ok, this has the cutest title ever and that's all I needed to know when my club picked this ebook a couple years back. I love the setting and the premise and the characters. What a fun read! And it's Book 1 of 5 but for once all the books in the series are only 99 cents each. Definitely happy to recommend this book and the whole set as a GREAT deal. Hope you love it.
https://www.amazon.com/dp/B07S9VZZ63
15. Knock Three Times
This might be the newest book on my reading list. Grace from my club suggested it a couple weeks ago. The plot is VERY current (3 sets of people stuck in one house during a pandemic should sound familiar to most of us by now). I think this story would make a good play for a regional theatre. The characters are engaging if not entirely likable and we can all relate to the story. It's a quick read and worth a try.
https://www.amazon.com/gp/product/B094YY8Y56
16. Valiant Savage: A Peter Savage Novel
This is a page turner if ever I read one. It's a political action thriller with terrorists and weapons of mass destruction and gun battles and blood and guts. The story might not be for everyone but if you like smart action try this one. PS: This is book 7 in the series. The other books ae full price but this one is stand alone so you can enjoy it without reading the first 6.
https://www.amazon.com/gp/product/B084SPTCFS
17. The Hidden Hand of Death (The Jack Ryder Mysteries Book 1)
Another great mystery and murder book series. And they're all 99 cents each. Start here with Book 1. Setting is World War 2 in New York City. There are Nazis and Mobsters and Bad Cops and Good Cops and great moody settings and characters and dialogue. It's like reading your fave film noir or tv detective. A short book you'll finish in a couple hours and move on to the next I bet.
https://www.amazon.com/gp/product/B086T371T7
18. deleted for price change
19. deleted for price change
20. Sailing Alone Around the World
This is one of the greatest adventure stories ever told. The author was an experienced ship's captain with a mixed history of success at sea. After a string of bad luck Slocum builds his own boat and sets sail for 3 years sailing around the world ALONE. He was the first person ever to accomplish the feat and the trip made him famous even before he finished. This true story takes place in the 19th century and it's so fun to read about traveling the world in a very different time. Very exciting and at times terrifying. ps: this is the author's second book. You can also read Voyage of the Liberdade.
https://www.amazon.com/dp/B08ZSGM94L
21. Lay Me to Rest: A quiet village. A missing woman. A haunting apparition
We picked this one for our group a couple years ago. It's a haunted house mystery that takes place in Wales. The setting is gorgeous, the story moves quickly, and the ending is worth the wait. Not something I typically read in summer but if you're looking for a chilling read here you go!
https://www.amazon.com/dp/B07235NKWT
22. Loch Down Abbey
This book is EXACTLY what you think it is: a funny take on Downton Abbey and those British mysteries you grew up with. It's fun to read, real quick too. I never give spoilers so that's all I can say. Please don't read the reviews, some give away plot points!
https://www.amazon.com/dp/B08X4BB5TN
NLA
23. On the Way to Casa Lotus: A Memoir of Family, Art, Injury, and Forgiveness
This one might make you cry and smile at the same time! It's a very recent memoir that my book clubber Rosa suggested to us. It's a well written true story of one woman's illness and the consequence of treatment. The way this woman approaches life and tells her story is great. It's like watching an episode of Oprah Winfrey. Check it out.
https://www.amazon.com/dp/B08T6JZKN4
24. Drive for Dough (A Lena Bettencourt Golf Novel Book 2)
The Rebel Nun changed price real quick so I had to remove it. But here's another story by the same author. Very different! This is a contemporary story of a 50 something woman who runs a business, plays, golf, and takes on the world. It's realistic and nice to see a strong female lead from a different angle even though the title is kinda corny. PS: this is Book 2 but Book 1 seems not to be available for awhile.
https://www.amazon.com/dp/B01CIG8EEC
25. Ocean Bliss and Grisly Bits: A Molly Grey Cruise Ship Cozy Mystery
I read this one last year when I was planning my cruise just before covid canceled my plans. This is like a light episode of Murder She Wrote or some other fun, easy going mystery show. It's quick and breezy and I wish I were on a hip right now reading it again! Oh well. Maybe next year.
https://www.amazon.com/dp/B07Z3ZMGHS
NEW TO THIS LIST:
A) The Krewe: A Southern Noir Mystery Thriller (Herbert and Melancon Book 1)
Was FREE and had it on my other list, but now 99 cents. Still a great deal!
This one came out a couple years ago and my club was split down the middle on it. The setting and story are compelling, the writing is good too. But the characters aren't particularly likable or easy to relate to. That makes a good conversation starter for the club so that's a plus but it can also make the book drag a bit. It took me a few sittings to finish this one. I'm not saying I didn't like it, just it's not the best. Why's it on my list today? Because I love the setting and the theme and it's part of a longer series.
https://www.amazon.com/gp/product/B07HFGG9S1
You gave thanks to SiennaWing270 for this post.
Thank you!

SiennaWing270 posted this deal. Say thanks!
If you purchase something through a post on our site, Slickdeals may get a small share of the sale. Coupons for Popular Stores