Verizon: $800 trade-in towards iPhone 13 creediddy
280,345 Views
Just about every website is offering up to $1000 for iPhone 13. However, here is a strategy that is an inexpensive solution to get an $800 trade in credit.
https://www.bestbuy.com/site/cond...1804983518
Go to eBay to find an unlocked S9. Most S9's are going for $90-$140. Use this phone as a trade in. Be sure and check the description for the condition of the S9 phones. If the phones are cracked or have spots you won't receive the full $800 promo credit.
https://www.ebay.com/sch/i.html?_...9&_sacat=0
Also you will need to have the Play More, Do More or Get More Unlimited plans. Great deal for such a great strategy. All together you should net around $650-$700 for trading in an S9.
You gave thanks to creediddy for this post.
Thank you!

creediddy posted this deal. Say thanks!
If you purchase something through a post on our site, Slickdeals may get a small share of the sale.
Community Wiki
Last Edited by HighTechnology October 3, 2021 at 07:44 AM
This post can be edited by most users to provide up-to-date information about developments of this thread based on user responses, and user findings. Feel free to add, change or remove information shown here as it becomes available. This includes new coupons, rebates, ideas, thread summary, and similar items.
Once a Thread Wiki is added to a thread, "Create Wiki" button will disappear. If you would like to learn more about Thread Wiki feature,
click here
.
"Trade-in credits will be applied over 24 months, starting within 1–2 cycles and ending when balance is paid or line is terminated or transferred."
Leaving the last three digits off the trade-in IME may work if the system isn't taking it.
"A few additional notes on this promotion, some pitfalls to avoid, including trade-ins:."
If the system offers you a trade-in value you know is incorrect, don't be tempted to jump on it. For example if your are on Start Unlimited (which should get lower trade-in credit) but other lines on the account are on Do/Play/More, do not use the Start line for the upgrade if it shows $800. If you do, and apply for $800, you may not receive any trade-in credit, as the two promotions are different, and Verizon will deny the promotion as the line isn't eligible. Instead, do the trade-in on the line that is eligible, and after you receive and activate your new device on that line, you can just swap SIMs between the lines so your Start line has the new device and the other line goes back to using whatever device it was.

When the new device arrives, please activate it on the line you used for the upgrade. THIS IS IMPORTANT TO QUALIFY FOR THE PROMOTION, so don't just use your old SIM (or the SIM from another line) -- activate the device with the new SIM. You can swap SIMs right after that, but don't skip this step as it confirms for Verizon that the device was indeed activated on the line that took the upgrade.

It doesn't matter if the device being traded in is currently in-use on a different line (e.g., if I had an iPhone X on a Start line, but I wanted to use the upgrade on a Do More line, that's okay -- they will process the order on the Do More line and enter the IMEI from the iPhone X on the Start line. That should not mess up the $800 trade in value, since the line being upgraded is the Do More line.

Taking that a step further, the phone being traded in doesn't need currently need to be in-use on the account. For example, we're a family of 5 and I keep extra phones around in case needed. My trade-in hadn't ever been used on Verizon, as it was an unlocked iPhone XS we used on T-Mobile before switching to Verizon a year ago.

Putting this all together, you can do the following. Upgrade an eligible line on the account, trade in a different qualifying device (regardless if it's on the account), and then once you activate the new device, you can swap SIMs back. For example, I want a new iPhone 13, but my iPhone 12 is still on a payment plan with last year's promo. I am doing the upgrade on one of my kids' lines, trading in a phone from my pile of spares, and we will SIM swap after the new phone is activated.

Make sure the device being traded in is the same IMEI entered during the order process. The IMEI is how Verizon tracks trade-in devices, and there is really nothing else besides a UPS label in the trade-in kit. So if you put a different device in the trade-in box than Verizon's systems are expecting, you're asking for BIG TROUBLE.

If placing an order in-store, tell the store you want to do the trade-in there. If your phone is backordered, they will not likely be able to take the trade-in until you receive the new phone. Tell the store you want to come back and do the trade-in at the store (and have them note that if possible). I'll explain why in more detail in the next bullet.

My experience, and a host of other people's experiences with Verizon trade-ins last year was an unmitigated disaster. They sometimes don't sent the trade-in materials, and many people (myself included) didn't receive any trade-in credit for a device. Also, some people experienced significantly reduced trade-in credits based on the device having a cracked screen or other damage, which may no longer be an issue since Verizon is taking in damaged devices for full credit now, but I can't be sure. This is why I suggest placing your order in-store and telling the store you want to do the trade-in there. Have them note the account when the trade-in is done with the device's condition if possible (if they don't already do that or give you a trade-in receipt showing that info). If shipping your device, take pictures of the device from multiple angles, including a picture with the screen on, showing the IMEI of the device (and preferably from an angle that shows the screen is not cracked with the full IMEI still readable).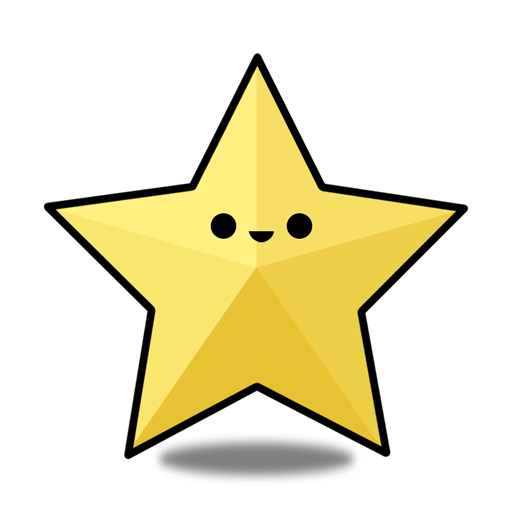 Naruto777
asked this question on 09-20-2021 at 11:45 AM
No, you can't. The BYOD T&C states that the device must be activated for at least 12 months. Otherwise, you won't be eligible for the gift card or you may be charged the same amount after receiving the gift card. If you are willing to wait 12 months and then switch devices. You can absolutely do so, by just upgrading the line, I don't think this promo is going anywhere as I have seen this running for the last 3 months for other devices, including the iPhone 12 series.
I'm actually seeing it says device for 45 days, however you cant cancel the line for 12 months. I would interpret you could get new phones in 45 days though. So you would be dependent on whatever upgrade offers there are in 45 days.

"Online only. Receive a $500 Verizon eGift Card when you port-in your number from any wireless carrier and activate with your own 4G or 5G eligible smartphone on a Do More, Play More, or Get More postpaid plan between 8.1.21 and 9.30.21. Redeem via your Notifications on the My Verizon app or vzw.com/myverizon. Customer must submit for redemption within 30 days of activation, and device must remain activated for 45 consecutive days. May not be combined with other promotional offers. We reserve the right to charge the amount of the Verizon eGift Card to your Verizon Wireless account if service is canceled within 12 months or change your price plan from an eligible unlimited plan."
Based on how I am reading the terms for the byod offer.The original bod device must remain activated for 45 days. After 45 days you can upgrade/switch devices, but must remain on a qualified plan and not cancel for 12 months (total) to avoid a chargeback for the gift card.

I am going to try upgrading myself next week. I have a 2 byod lines that are going to be 45 days since I activated next week. I am going to take a chance an upgrade one of the lines.
The web site seems to now be saying these are combinable, but I would be leery of trying to do this as separate transactions, as Verizon messed up all sorts of things for me last year with a similar combo deal (lower trade values). But this weeks website shows up to $1,300 back on iPhone 13 or $1,500 on the Pro. That's the sum of the $500 porting promo, plus the trade-in offer. bujjodu
asked this question on 10-01-2021 at 11:38 AM
I was just on the phone with Verizon. It was supposed to end Sept 30. Person on phone said it is extended to Oct 13. Obviously a hard link and proof would be better, but it's what I got.
Just got off the phone with a rep (October 1st) who confirmed it's got a few weeks left. Must have gotten extended.
Costco says it's on until October 13th iKiller
asked this question on 09-30-2021 at 10:25 AM
Normally the VZ store has the trade in kits within the stores
I received mine a week after the iPhone 13 arrived.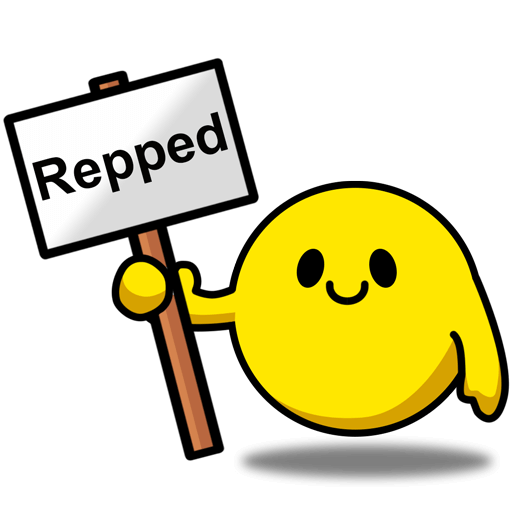 Stingrayy
asked this question on 09-18-2021 at 09:47 PM
I just went to a store and that cracked screen is fine as long as there aren't any major battery issues. I'm not sure about the buttons. lilaznjocky
asked this question on 09-20-2021 at 11:31 AM
You are stuck with the phone plan though. That's where they get you, phone plans are $$$$ but phones are cheap. It's a trick. gt5oh
asked this question on 09-20-2021 at 11:44 AM
If you read the Disclosure at the bottom of the page linked by the OP. It states:

"Trade-in phone must be unlocked, deactivated and all personal data deleted before trade-in. If you have an iPhone, you must turn off Find My iPhone. Most trade-in conditions are accepted except: damaged battery (hot, swollen, leaking), unidentifiable device model, activation lock turned on, or if device is on lost/stolen list." Coupons for Popular Stores