Monoprice 8-Outlet Rotating Surge Strip - 2160 Joules 2 for $30 FS
at Monoprice
Deal Score Deal Score The community votes on the quality of this deal.
Monoprice 8-Outlet Rotating Surge Strip - 2160 Joules. 2 for $30
Use Code: 8OUTLET
+ Free Standard US Shipping
Featuring eight protected power outlets, six of which can rotate 180°, which makes them perfect for use with bulky AC power adapters, without blocking adjacent outlets.
https://www.monoprice.com/product?p_id=11146
Original Post
Original Deal Poster
wsm
JustMe
2003
Joined
Nov 2003
312
Reputation
Points
184
Deals
Posted
419
Votes
Submitted
3
Comments
Posted Want more deals like this? Create a deal alert for Uninterruptible Power Supply (UPS), Surge Protectors & Powerstrips.
Add Deal Alert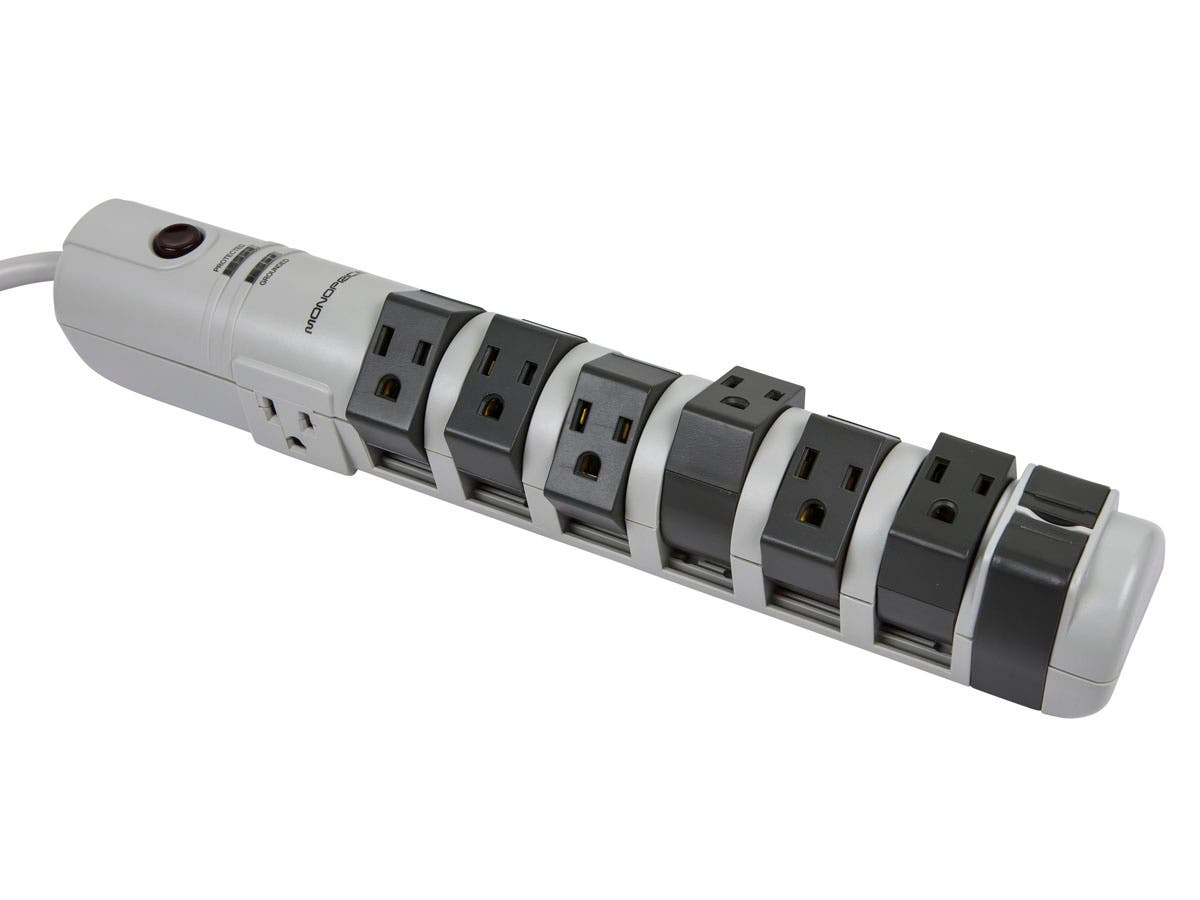 $30.00
$55.98
Monoprice 8-Outlet Rotating Surge Strip - 2160 Joules 2 for $30 FS
Get Deal