Select T-Mobile Accounts w/ Qualifying 2+ Line Plans: Get A New Line
EXPIRED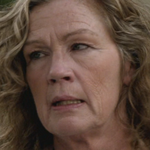 Jman100
673,869 Views
T-Mobile.com
offers Existing T-Mobile Customers on
Eligible Plans with 2 Lines or More
to add a
New Line
for
Free
.
Thanks to community member
Jman100
for finding this deal.
What Do I Need To Do To Get This Offer?
This is a targeted offer from T-Mobile and is only open to select existing customers that meet the following requirement:

You must have a qualifying T-Mobile postpaid plan with 2 or more lines that falls under one of the following SOC Codes shown in this image (see instructions below on how to find your SOC code).

SOC (Service Order Code): The technical term used to describe plans and services that are added to customers' accounts within T-Mobile's billing systems.

If you are certain you qualify, login to your account below and:
Alternatively, you may call T-Mobile and a representative can assist you with adding your 3rd line.

If calling, promotion name is "2020 Line On Us 4".
Instructions to find your SOC code
(thanks to Reddit user massiveprodigy):
Using the Google Chrome web browser (desktop version), open the Developer tools panel on the right (Ctrl+Shift+I)
Click on Network tab
Click on XHR tab
Log in my.t-Mobile.com and click Account at the top.
In developer tools panel, choose manageaccount from the list on the left
Account level promos will appear under accountDiscounts
Line level features will appear under lines > # > addOns
If there is a pending change, you can see exactly what it is by clicking productsPendingChange
Rate plan appears under ratePlans
Can This Be Combined With Other Offers?
This deal CANNOT be combined with any of the following current T-Mobile promotional offers:

iPhone 12 "on us" (2020 Apple Trade Activate P3)
BOGO iPhone (2020 Apple Buy 2 P11)
Free Galaxy A71 5G with new line (2020 Samsung Activate P12)
Free OnePlus 8/8T+ 5G with new line (2020 OnePlus Activate P5)
Costco BYOD promos
TFB-exclusive promos

By participating in any of these offers above while using your new free line, you will forfeit the free line terms and will have to pay for that line.
Editor's Notes & Price Research
Written by
Please refer to the
forum thread
for additional details and discussion. -StrawMan86
You gave thanks to Jman100 for this post.
Thank you!

Jman100 posted this deal. Say thanks!
Original Post
Written by
Edited

December 20, 2020

at

03:25 PM
Starting December 20th customers on an eligible plan with at least 2 paid lines can add a line for free.
Eligible SOC list:
https://i.imgur.com/LZegl3r.jpg
Please note
: There's a lot of misinformation and confusion around this promo. Inevitable when a promo like this happens half a month after an identical one just ended. Here are some critical nuggets of info:
The promo is called "2020 Line On Us 4"
It is fully stackable with "2020 Line On Us 3"
Internal docs mention a scenario where it isn't stackable. It is referring to "third line free" promos and only to accounts opened on the 20th or later. This appears to be causing confusion.
The promo seems to be showing on accounts as line on us 3 (double if you already had it). It's a known issue and being worked on. Will not affect eligibility.
Offer now available. Some reps are not yet aware of the promo's existence, so please be patient with them. You can also add the line as normal online and the promo will automatically apply within a bill cycle.
Ineligible stackable promos:
iPhone 12 "on us" (2020 Apple Trade Activate P3)
BOGO iPhone (2020 Apple Buy 2 P11)
Free Galaxy A71 5G with new line (2020 Samsung Activate P12)
Free OnePlus 8/8T+ 5G with new line (2020 OnePlus Activate P5)
Costco BYOD promos
TFB-exclusive promos
(PS: check this post here
https://www.reddit.com/r/tmobile/..._your_soc/
to get a Chrome or Firefox extension that will make finding your SOC easy, or see the guide here
https://reddit.com/r/tmobile/comm...soc_codes/
to find it manually)
Disclaimer: This is info based on leaked documents, and is subject to change. Any noticed changes will be added to this post when learned.
https://t-mobile.com
If you purchase something through a post on our site, Slickdeals may get a small share of the sale.
Community Wiki
Last Edited by HurricaneAlley January 6, 2021 at 09:05 PM
DEAD
Promotion ENDED 12/31/2020
DEAD
Free Line CAN be stacked with these New Line offers
1) iPhone SE 50% off
2) REVVL 50% off
3) Pixel 4a 5G 50% off
4) Costco Free A11 + $100 for new Lines ( NOT BYOD)
(Not 100% if works, but not listed on Ineligible list)
5) S20FE BOGO Free
6) Samsung BOGO $1000 off or Costco $810 off
20% Hookup codes:
EMPFNBM = Tmo 1 for older plans
NTMEMP20= New TMO Insider Voice 20% for Magenta
-----------------------------------------------------
PSA: COSTCO BYOD IS NOT STACKABLE!
They specifically call this out in the docs this time.
-----------------------------------------------------
Browser extensions to find your SOC easier
Chrome:
https://chrome.google.com/webstor...ldjhocmmpl
Firefox:
https://addons.mozilla.org/en-US/...mo-helper/
-----------------------------------------------------
t-mobile soc:

1. How to find:
https://www.reddit.com/r/tmobile/...soc_codes/
2. List of soc codes:
https://docs.google.com/spreadshe...1340439917
If your promo isn't working under your account properly try this (worked for me):
https://slickdeals.net/forums/showpost.php?p=143239985&postcount=899
Still on TMO ONE All In Promo plan (FRLTUL2LP) which is never eligible for free lines?
This is a great (grandfathered) plan as it
gives you 2 lines for $100 or $80 after 2GB data limit kickback
on the 2 lines (or even less if you have the plan with T-Mobile employee hookup code). Plus with the additional promotion you get HD streaming, 10GB full speed hotspot and twice the international data speed (256kbs instead of 128kbs).
BUT... this account only supports 3 lines and unless you got the one free line they offered once under this plan you never got and will never get a free line with the plan.
But if the plan works out for you can move to another T-Mobile One plan (FRLTULF2) which cost a little bit more (2 lines for $120 or $100 after kickbacks) but you will be eligible for the free line and hopefully for additional free lines in the future (the plan supports up to 8 lines in total). The reps are also be able to move the kickback and ONE Plus promotion to the new plan. They might not do it immediately for the new free line but this is also possible and might need another try.
Plus the new plan includes $10.99 Netflix Standard HD account contribution which also needs to be factored in as a bonus.
If you want to get out of that hole and make the change here is my conversation regarding the plan change with T-Force on Twitter:
https://slickdeals.net/f/14713250-t-mobile-customers-add-a-line-for-free-starting-december-20th?p=144023981#post144023981
Then I called 611 at night and asked the overseas team to also add the promo add-ons to new free line so that all lines on the account have the ONE Plus promo (no kickback on the free line of course):
https://slickdeals.net/f/14713250-t-mobile-customers-add-a-line-for-free-starting-december-20th?p=144031265#post144031265
Summary of the process and overview of changes:
https://slickdeals.net/f/14713250-t-mobile-customers-add-a-line-for-free-starting-december-20th?p=144039584#post144039584
As I wrote it needs some time and the right reps to make it happen as I struggled with reps in the past to switch to a different T-Mobile One plan and not ending up with a Magenta plan and losing the kickback and One Plus promotion.
Good luck!
-----------------------------------------------------
Regarding costs to add new line
If you add the line via the website, youll pay $10 for the SIM card to be shipped to you.
If you add the line via a phone call, youll pay the $10 SIM card charge and also $20 for assisted set-up. It is relatively easy to get both of these comped.
If you have a spare sim-card or eSIM, you can use that instead of paying $10 for a new one (bear in mind that it may not be able to do SA 5G). You will need to call since the website does not allow re-use of old cards. (You can also do this via online chat support lines like in-app chat and t-force on twitter)
Expired cards do work, but you have to request a replacement. Again, no SA 5G.
If you have a Costco near you, they will give you the sim card and activate for you for free.
You also may get the YMMV $100 cash card (but so far the jury is out if it actually will go through)
-----------------------------------------------------------
This post can be edited by most users to provide up-to-date information about developments of this thread based on user responses, and user findings. Feel free to add, change or remove information shown here as it becomes available. This includes new coupons, rebates, ideas, thread summary, and similar items.
Once a Thread Wiki is added to a thread, "Create Wiki" button will disappear. If you would like to learn more about Thread Wiki feature,
click here
. goto3511
asked this question on 12-19-2020 at 07:11 PM
Most of the time, Senior plan, First Response and Military Plan always excluded.
Just worked for me on my military plan.
My agent told me my military plan is not qualified.
T-Mobile ONE Military plan here, not eligible for this promotion according to the dude on the 611 line
Military plans all have different SOCs. Please refer to the instructions above to determine that.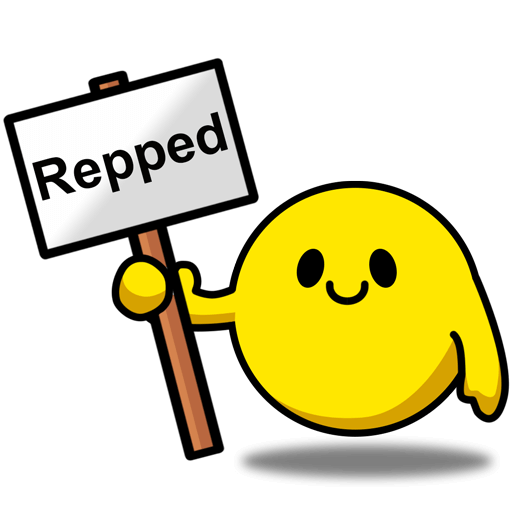 Karkos
asked this question on 12-19-2020 at 02:52 PM
There's no catch, once they have you signed up with a bunch of free numbers though it'll make it very hard to leave them.
The only catch is if you don't have a Taxes Included plan. You would then pay taxes on the new line.
This will also be a win for T-Mobile because from a marketing and advertising standpoint they can say that they've added "x" number of lines for the past quarter/year. Joelioli
asked this question on 12-19-2020 at 07:48 PM
Generally after 1 year you can. You would still have to likely maintain 2 lines to keep the free line.
How to know which line is a free line?
I removed a paid line in May. Added a free line in June or so. Also removed a paid line 2 days ago and added a free line several hours later the same day. I'm still waiting to see if this particular promo will show up on my account. chils
asked this question on 12-19-2020 at 08:06 PM
Most likely not since it wasn't last time. I had to switch to MAGENTA2 to get it.
I was told by the chat rep that Magenta Amplified plan customers are eligible for this promo as well. Try again and post your finding.
I'm on MGAMP2 and was told by chat rep that it's not eligible. paullu95
asked this question on 12-19-2020 at 05:08 PM
I just did an on-line chat with T-Mobile and was told that the Magenta 55+ plans are limited to 2 lines and therefore are not included in the free line promotion. If anyone gets a different answer, please post!
Agent said regular magenta and magenta plus are qualified. DealJugaad
asked this question on 12-19-2020 at 03:54 PM
Eligible SOC list: https://i.imgur.com/LZegl3r.jpg Coupons for Popular Stores