UPDATED READING LIST with more FREE ebooks for summer reading. FREE!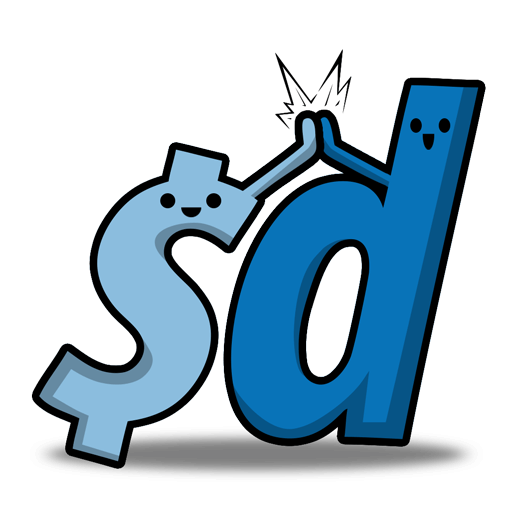 SiennaWing270
24,069 Views
UPDATED READING LIST with more FREE ebooks for summer reading.
My book club used to meet every week and discuss one book. But over the years some of our clubbers drifted. We didn't always love the assigned books and people started to skip the meetings. Does that sound like your club at all? So we switched it up. Now we pick a few books each week. No assigned reading. Just show up and drink wine and talk about books. It's so much easier. And because not every library has every book we pick a lot of ebooks to read. Here's some that we loved or hated. Remember, even bad books make great conversation don't they??
PS: Check out my list of 99-cent ebooks here:
https://slickdeals.net/f/15151405-my-list-of-cheap-ebooks-for-summer-reading-0-99
1. Footprints in the Frosting (Holly Hart Cozy Mystery Series Book 1)
This is a cozy mystery with animals and food. What's not to love? It's a short and easy read. Perfect for a lazy afternoon this summer. Please don't read the reviews: they can be harsh. The thing is, cozy mysteries are supposed to be fun, and don't get hung up on every little detail or plot point. This one is free and if you like it, try the rest of the series.
https://www.amazon.com/dp/B00X457QW8
2. The Krewe: A Southern Noir Mystery Thriller (Herbert and Melancon Book 1)
(Price went up on this one so I moved it to my list of 99 cent ebooks. Link up above)
3. The Sasha McCandless Series: Volume 1 (Books 1-3)
How come Hollywood heroes are usually if not always men? Harrison Ford and Tom Cruise and all those guys are great. But what do women get? Murder, She Wrote. Listen, I LOVE cozy mysteries and light reading but here comes a book series about a woman who's smart and strong. I love it. The stories can be obvious and the writing isn't Shakespeare, but I'm ok with that. This series makes great summer reading and it's free. Try it!
https://www.amazon.com/dp/B00AB7VJB6
These are from my other list of ebooks. They're FREE - grab them while you can!
4. Behold the Child
Looking for a quick read? Check out this novella. It's not quite Stephen King material but it's pretty good. We read it awhile ago for one of our horror-themed nights and it got solid reviews all along. Remember, we're not looking for Shakespeare, we're looking for a fun read and some conversation over wine. 91 pages and it's free so check it out.
https://www.amazon.com/dp/B003U4W7YU
5. Signal Failure
Here's another scary novella from awhile ago. Read this the same week as Behold the Child. This one got better reviews from our group. It's such a quick read but it's not for everyone. If you're looking for RomCom or light material this isn't for you. But it's well written and enjoyable.
https://www.amazon.com/dp/B01JDI84J8
6. Bodies, Baddies, and a Crabby Tabby
Ok, back to the fun! I'm gonna say two things about this book: First, it's just fun it's not serious or grim or anything. Second, yah maybe the author needed another quick edit. It's free so that's very common in free ebooks isnt it? I don't like to give away spoilers so give it a try. I hope you like it.
https://www.amazon.com/dp/B07D67YSH9
7. The River Snakes
This one came out a couple years ago and I remember my friend saying it's like what if Mark Twain wrote Tom Sawyer today? That's quite an argument for this book. You might not love the subject matter but Huck Finn and Tom Sawyer were up to no good either am I right? Check it out while it's still free!
https://www.amazon.com/dp/B071XZQTR1
8. deleted for price change
9. The History of Things to Come
My friend Marge is a huge fan of Dan Brown. Some of my book clubbers laugh at this but those books are fun to read if nothing else. So when Marge recommended this mystery thriller a few times it was awhile before I finally picked it up. It's kind of Dan Brown-ish in all the right ways and I liked it. The plot is interesting if not especially believable but to be honest I'm not looking for a documentary, I'm looking for a fun mystery and this is it!
https://www.amazon.com/dp/B011J1X3NE
10. How I Lost 170 Million Dollars: My Time as #30 at Facebook
My son suggested this one for me when I told him I liked the movie called "The Social Network". It's the story of a guy who worked at Facebook when it was still a small company and what happened to him there. It's not a tell-all, and he doesn't have terrible secrets to share or bad things to say about anybody, just a diary of sorts about his time there. A quick fun ebook and worth reading.
https://www.amazon.com/dp/B00OSVKAMU
11. Bumfuzzle - Just Out Looking For Pirates
Ok, this is an adventure story that you'll love or hate and to me that's the sign of a good book! It tells the true life story of a young couple who decide to sail around the world. Now I read Joshua Slocum's book about sailing ALONE around the work so I know how hard that is! But this couple went anyway and made some mistakes along the way. But that makes a good story right?
https://www.amazon.com/dp/B003DTMSMS
12. Seeing the Universe From Here: Field Notes from My Smithsonian Travels
This is a travel journal and science book wrapped up in one. The author has some serious pedigree too. The author was the Secretary of the Smithsonian for several years. This book publishes his thoughts ad experiences during his time and travels as secretary. And it's free!
https://www.amazon.com/dp/B01N4D8SIS
13. The New Kid: Surviving Middle School Is Tough!
Where was this book when I was a kid? Of course, back then we called it Junior High but the problems haven't changed much. If you've got a tween in your life (grandkids, nephew, niece, child etc) check out this free ebook. It's inspirational and might help him or her deal with some problems a lot of us face in school.
https://www.amazon.com/dp/B078W2N6DR
14. The Whistle Blower: A Wing and a Prayer Mystery
This one got mixed reactions in our club. It's fun and easy to read, doesn't always hold together well, and has some themes that some loved and others didn't. In other words, it's a great book for the book club. Definitely something to talk about while sipping wine!
https://www.amazon.com/dp/B07SRF3941
15. Watching the Grass Grow
This is the shortest "book" I've ever read. Really it's 35 pages and just 2 short stories but they're good. I'm not always looking for War and Peace or the next Shakespeare. Reminded me of a good magazine like Reader's Digest or similar. I miss those days.
https://www.amazon.com/dp/B076F4BGGR
You gave thanks to SiennaWing270 for this post.
Thank you!

SiennaWing270 posted this deal. Say thanks! Coupons for Popular Stores