Trade-in Apple Phone, Get $200 Off Apple iPhone 13 5G T-Mobile Smartphone
EXPIRED
from $500
$699.99
w/ Activation + Free Store Pickup textisaac
695,822 Views
Best Buy
offers
New/Existing Members
:
$200 Off
(in Bonus Savings)
Apple iPhone 13 Mini, iPhone 13, 13 Pro or iPhone 13 Pro Max 5G T-Mobile Smartphone
Pre-Order
who
Trade-In Qualifying Apple Smartphone
.
Activation is Required
. Select Free Store Pickup.
Thanks community member
textisaac
&
cpm50
[
Discuss
] for sharing this deal
Offer Notes
:
$200 Bonus Savings Stacks with Base Trade-In Value which varies by Apple Phone you are Trading in.
Pre-Order releases September 24, 2021
Deal Instructions
:
Click here and select your model of Apple iPhone 13 5G Phone via Drop Down menu on product page
Click Pre-Order to add to cart
On Next screen, select whether you want to transfer phone number or receive new one
Select Yes, I'd Like to Trade-In a phone to Best Buy
Under Brand, select Apple then select model, capacity, color and carrier of phone then select "Get Value"

Note, other Brands of Phone do NOT qualify for $100 Trade-In promotion

Select Apply Value then click Continue
Enter Zip Code of Billing Address
Select your T-Mobile Plan that best works for you which will be billed at a later date by T-Mobile
On Next screen, select Protection Plan, otherwise select Go to Cart
Proceed to checkout
During checkout, click "Details" to verify discounted total
Click Continue to Mobile Setup
Continue to follow On-Screen Instructions to complete checkout to complete your T-Mobile Account (if new customer)
Available Models
:
Apple iPhone 13 Mini 5G (T-Mobile)
Apple iPhone 13 5G (T-Mobile)
Apple iPhone 13 Pro 5G (T-Mobile)
Apple iPhone 13 Pro Max 5G (T-Mobile)
Editor's Notes & Price Research
Written by
How Trade-In Works:

Calculate your trade-in phone's value
Buy your new phone online
Complete your new phone purchase online and activate your phone on the carrier's network (Best Buy will help with all that.)
Pick up your new phone in one of our stores
Bring your trade-in phone with you when you pick up your new one. Best Buy will check to make sure you're trading in the same phone you told them about online and check for any damage that might make your trade-in ineligible for the promotion.
Best Buy will take your trade-in's value off the cost of your new phone.

Trade-in value is calculated to represent a working phone that turns on and does not have a cracked or broken screen. Your phone will be evaluated when you trade it in to validate that it meets all requirements.
Your order must be picked up from a store to complete your trade-in and apply its value to your new phone purchase.
You gave thanks to textisaac for this post.
Thank you!

textisaac posted this deal. Say thanks!
Original Post
Written by
Edited

September 17, 2021

at

09:53 AM
If you purchase something through a post on our site, Slickdeals may get a small share of the sale.
Community Wiki
Last Edited by green_key October 14, 2021 at 12:07 PM
if you are not receiving t-mobile verification code - text 332211 and 22891 the code "help" to opt-in for text messages and then try again to get code, it should work!*
* If you get only "Service access denied." after texting HELP to those short codes contact T-Force on Twitter (@TMobileHelp [twitter.com]) and ask them to enable the short codes, for example:
"
Hi! Can you check whether short codes are enabled on my lines? I tried to perform an iPhone upgrade through Best Buy but I don't receive the verification text (probably short codes 332211, 22891, 66803) after entering my number and last digits of my social. Many thanks!
"
Possible 5% cashback with US Cash+ Visa credit card. Select electronics category.
Alternative scenario, the math for existing T-Mobile customers, not switching carriers or getting a Max plan:
1. Apple:
13 Pro $999
12 Pro trade credit $640
Net w/o tax $359
$200 in credits over 24 months
Net $159.00
2. T-Mo Best Buy
13 Pro $899
12 Pro trade credit $800
Net w/o tax $99
For some, paying less now and in total, plus not worrying about the credits, is worth it.
Random T-Mobile numbers are getting this error message after entering phone number and SSN. "We're sorry, there was an issue processing your request. Please try again later." This is also happening on Apple's websites to those same numbers having the issues. T-Mobile is trying to fix the issue, but does not have an ETA.
So did some math and realized it's not really any great deal. (Good deal so far but you find better deals later if you are no in a hurry).
Here is the comparison: Let's say you have 12 Pro Max and wan to go to 13 Pro Max
1. Apple:
12 Pro Max Apple trade in $790.
13 Pro Max unlocked: $1099
Net w/o any taxes: $309
2. T-mo Best Buy:
12 Pro Max BB trade in $875.
13 Pro Max unlocked: $1000
Select Monthly Plan (min value) = $65 * 2 = $130 (You need to keep at least for 2 billing cycles to get it unlocked - 40 days as per the terms)
Let's say you pay Mint Mobile or some other prepaid ($20 monthly), you are paying extra to Tmo = 130 - 40 = $90
Net w/o any taxes: $215
Comparing to Apple trade in for an unlocked phone outright, you are saving about $95.
Visible vs. Best Buy/T-Mobile Deals
iPhone 13 Pro 128GB: $989 vs. $899
iPhone 12 Pro Trade In Credit: $(640) [Apple] vs $(800)
Service Cost during Lock Period: $55 for 3 months [incl. $5 first month] vs. $120 for 2 months [Essentials plan]
Other Intangibles: $(299) vs. $0
Total Net:
$105 vs. $219
Total Cash Out:
$1,044 vs. $379
-------------------------------------------------------------------
Trade-in Values
at t-mobile, apple.com ....etc.
Below is a list of trade-in values for the iPhone 13 series. The first number is for premium plans, the second number is for non-premium plans:
$1000/$500 Off
iPhone 12 Pro
iPhone 12 Pro Max
iPhone 11 Pro
iPhone 11 Pro Max
$800/$400 Off
iPhone
12/12 Mini
11
X/XR/XS/XS Max
Samsung
Galaxy S20/S20+
Galaxy S20 Ultra/S20 FE
Galaxy S21/S21+
Galaxy Note10/Note20
Galaxy Note20 Ultra
Galaxy Z Flip 5G
Galaxy Z Fold2
Motorola moto razr 5G
OnePlus 8 5G/8T+ 5G
$400/$200 Off
iPhone
8/8+
7/7+
SE2
Samsung
Galaxy A71/A71 5G
Galaxy S9/S9+
Galaxy S10/S10+/S10 5G
Galaxy Note9
LG
V50 ThinQ
V60 ThinQ 5G
Wing
Velvet
Google
Pixel 4a/4a 5G
4/4XL
OnePlus
7 Pro 5G
7T/7T Pro 5G McLaren
8 Pro
Asus Rog Phone2
$200/$100 Off
iPhone 6S or older
-------------------------------------------------------------------
Forever Upgrade:
Starting September 17, 2021, when you purchase a 5G iPhone and select a Magenta MAX or equivalent plan or feature on T-Mobile.com or in any T-Mobile or Apple store or Apple.com, you will be automatically enrolled.
If you purchase a 5G iPhone and select a Magenta MAX or equivalent plan or feature in Best Buy, Costco, or Walmart, you will be required to visit
https://promotions.t-mobile.com/
, enter promo code APPLEFOREVERUPGRADE2021, and upload your device purchase receipt to enroll in Forever Upgrade.
Who is eligible for the Forever Upgrade?
Forever Upgrade is available to opt into for a limited time for new and existing customers on the following plans: Magenta MAX and Magenta Plus, including Magenta MAX and Magenta Plus First Responder, Unlimited 55+, and Military Magenta MAX plans; Sprint MAX, Sprint Unlimited for All Premium, and Sprint Unlimited for All Plus; small businesses on Business Unlimited Ultimate; TFB Magenta MAX; the Magenta Plus line up of plans; ONE Plan with ONE + for consumer and business; plans with MAXUp; and full priced One Plus and One Plus International add-on features.
NR 2021 Apple Activate P1
New and existing T-Mobile and Sprint customers who get the stunning iPhone 13, iPhone 13 Pro Max, iPhone 13 Pro, iPhone 13 mini, iPhone 12, iPhone 12 mini, iPhone 12 Pro, iPhone 12 Pro Max will lock-in up to $800 of trade-in value for their eligible iPhone with Forever Upgrade from T-Mobile. Each line needs to be on an eligible rate plan including Magenta MAX and Magenta Plus - Including First Responder, Unlimited 55+ and Military Magenta, Sprint MAX, Sprint Unlimited for All Premium and Sprint Unlimited for All Plus, Premium Unlimited plans; and even those with the MAXUp, One Plus and One Plus International add on features. T-Mobile customers can change their rate plan by going to their T-Mobile app or My.TMO or My Sprint/my-sprint.com. Free lines are not eligible.
iPhone 13 comes to T-Mobile with Forever Upgrade.
With T-Mobile's Forever Upgrade, get an iPhone 13 free now and, every two years, save up to $800 on your next iPhone… forever.
Offer redemption steps:
After eligible purchase is complete at Best Buy, go to
https://promotions.t-mobile.com/
and enter the phone number used for purchase.
Complete the T-Mobile or Sprint account login and pick or enter the phone number with the eligible device purchase.
Enter promo code APPLEFOREVERUPGRADE2021.
Review the promotion, including a short description and promo disclosures.
Enter requested customer and phone information.
Submit for offer. A thank-you screen with next steps messaging will be displayed.
Disclosures.
New and existing T-Mobile customers that get the powerful iPhone 13 series or iPhone 12 series on a Magenta MAX plan can lock in up to $800 in trade-in value every two years with Forever Upgrade from T-Mobile — so you can have a new iPhone forever.
Limited time offer. Trade in current eligible iPhone for a new eligible iPhone every 24+ months. Trade-in value is based on full retail price of trade-in phone up to $800 & applied to retail price of new phone; no cash value. Qualifying credit, phone, & finance agreement on same eligible line required; contact the carrier before cancelling service after upgrade to continue remaining bill credits, or credits stop and balance is due. Trading in before 24 months resets trade-in value and time to redeem. Program may end and is subject to change at any time. Up to $800 via trade-in credit and bill credits; must be active and in good standing on MAX plan to receive credits; allow 2 bill cycles. Max 1/line & 4/account. May not be combinable with some offers or discounts (e.g., other device promotions on same line & service discounts). ready4ward
asked this question on 09-17-2021 at 07:13 PM
I'm on the old simple choice. I am getting the promo offers AOK after confirming phone number and policy holder last-4-SSN.
It did not work for either of my two Simple Choice plans.
It didn't work for me (Simple Choice plan), I get this message: We're sorry, but your account type isn't supported with Best Buy. Please contact T-Mobile for additional details.
I am on Magenta 1.0 and just tried it. The promo works for my account.
did not work for me, i also have the Simple Choice plan. Message says: We're sorry, but your account type isn't supported with Best Buy. Please contact T-Mobile for additional details.

When i contacted 611, they said they will send me a promo link to redeem the promo same as BestBuy in 24 hours. I smell bs...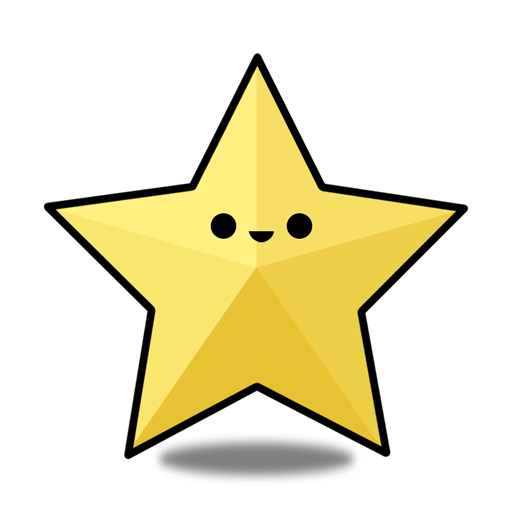 05Saleen
asked this question on 09-17-2021 at 08:30 PM
Yes. This deal sucks frankly.
Short of being on Tmobile Mag Max plan, this deal seems fairly close to a "free" upgrade for those with T-mobile and trading in 12 pro/12 pro max to their respective 13 models-
1. typically promotions never exceed the price of the phone (with the exception of the recent Magenta max 500 promo with Apple), so at minimal you'll have to pay taxes
2. Apple, Costco and Tmobile purchases will always tax you on the full amount of the phone which comes out to about 80-100$ (varies based on your state's tax rate)
3. You're not dealing with monthly credits. Not so much that i'm leaving tmobile anytime soon but more so the chances that the promotion does not apply or its drops for one reason or another.

Taxes for the 13PM in my state is just over $90, so having to pay $135 to upgrade (13PM) is tempting. And I do not have to deal with shipping phones to Texas and worrying if Assurant will screw things up. (That can be a 4th reason to go with BB)
Here were your 2020 Black Friday deals on the iPhone 12 models:

AT&T: $700 off w/ upgrade or new line. EIP + $30 activation.

Verizon: Free 12/12pro when you switch, plus trade-in

T-Mobile: Up to $830 off when you switch, & trade-in

Visible: Free Air Pods Pro when you switch

Best Buy: Save up to $900 w/ activation & trade-in.

Target: Save up to $700 w/ activation & trade-in.

Walmart: Save up to $900 w/ activation & trade-in.

Apple Store: $50 Apple gift card with the purchase of SE, 11 or XR.

Honestly, this deal is not bad at all. I wouldn't get your hopes up for Black Friday unless you are a fan of installment plans. With this deal you get the $200 off the phone without the need for an installment plan. Last year's Target $20 GC offer for $100 Apple GC will probably never happen again. It will be $10 GC's from here on out, sadly. Akuma77
asked this question on 09-17-2021 at 01:39 PM
I believe so. I placed an pre order on 13 and my iPhone 7 got a $155 credit
I got the extra $100 with along the trade-in discount.

iPhone 13 base model..
The bonus $100 even works on the iPhone 13 Mini. dragon911
asked this question on 09-20-2021 at 11:01 AM
if you like to take a lot of videos, then 128gb isn't enough.
I second that, if you store a lot of videos and photos on your device, edit videos, download Spotify playlists I would go >128GB. If you have an iCloud subscription and everything up there 128GB can work for you.
Please notice that it REQUIRE to have 256GB or higher capacity for ProRes video recording 4K at 30 fps.

**ProRes video recording up to 4K at 30 fps (1080p at 30 fps for 128GB storage)** hydrology
asked this question on 09-18-2021 at 09:33 PM
Went to Best Buy today to place order. I placed two activation / upgrade orders on two of my lines. I got $200 off for both. So far it doesn't seem like there's any limitations.
I also placed 2 separate orders for 2 of my 5 lines. Received (pre)order confirmation email for both of them with trade-in promotion (for iPhone 12 Pro):
($700.00 trade-in allowance + $100.00 trade-in promotion)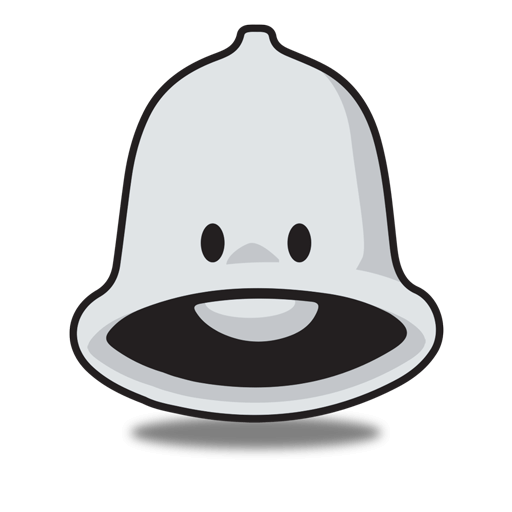 Quadcore01
asked this question on 09-20-2021 at 10:36 AM
NO 24/30/36 months bill credits which is great. Coupons for Popular Stores