Circledin - Various Postpaid plans from AT&T,T-Mobile, and Verizon at Family pricing!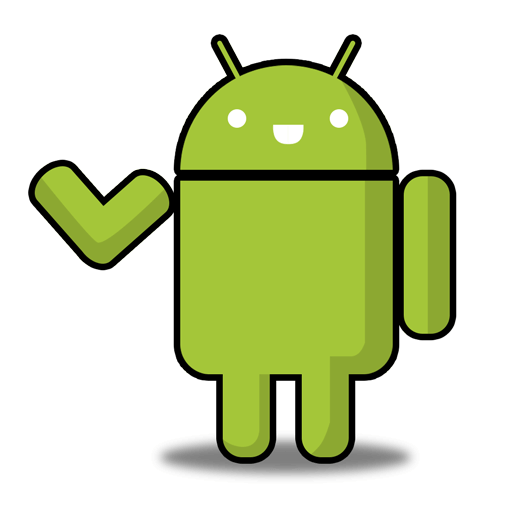 Vic121
5,395 Views
Circled in has various Postpaid plans offered at Family pricing, come on down and join a persons existing plan to take advantage of the savings! Keep your number or start a new one.
AT&T Unlimited Start(via Circledin): Starting at $30 per month + Tax/Fees
AT&T Unlimited Extra(Via Circledin): Starting at $35 per month + Tax/Fees
AT&T: Unlimited Premium(Via Circledin) Starting at $45 per month + Tax/Fees
-----------------------------------------------------------------------------------------------------------------------------------
Verizon Start Unlimited(Via Circledin) Starting at $30 per month + Tax/Fees
Verizon Do More/Play More(Via Circledin) Starting at $40 per month + Tax/Fees
Verizon Get More(Via Cricledin) Starting at $50 per month + Tax/Fees
-----------------------------------------------------------------------------------------------------------------------------------
T-Mobile Magenta(Via Circledin) Starting at $30 per month + Tax/Fees
T-Mobile Magenta Max(Via circledin) $45 per month with Tax and Fees included.
-----------------------------------------------------------------------------------------------------------------------------------
Google Fi and Cricket circles also available. A FAQ/info section was created in the wiki below for any questions you have(will be updated as time goes on).
https://www.circledin.com/all-circles

You gave thanks to Vic121 for this post.
Thank you!

Vic121 posted this deal. Say thanks!
Created

08-17-2022

at

01:36 PM

by Vic121
If you purchase something through a post on our site, Slickdeals may get a small share of the sale.
Community Wiki
Last Edited by Vic121 August 27, 2022 at 07:03 PM
Frequently asked questions(FAQ):
- Q: Verizon, AT&T, or T-Mobile have a current promo going on, can I take advantage of that offer through Circledin?
- A: Yes, if a carrier is doing a promo that involves BYOD Circled in will pass the promo on to you if the carrier deems you qualify. Once qualified Circled in will then take a portion of the promo for them and the remaining amount will be put towards your service payment. You could end up getting between 2-8 months of free service! *Check with circledin on current carrier promos.
-Q: Can I get an even lower monthly rate when on a Circle?
-A: Yes, some circles the account holder has a FAN or other discount applied. That means some plans while shown at full price can be actually lower priced than what is advertised.
For example: There was a Circle that was a T-Mobile Magenta Max plan, The main account holder had a discount for his and other lines that joined so the other members that joined the plan got Magenta Max for $20 per month!
- Q: Do I need to submit to a credit check to join Circled in?
- A: No, As a member joining a circle there is no credit check. Note: If you don't pay your line will be canceled.
- Q: Does Circled in Support eSim?
- A: Yes! If the carrier you sign up for supports eSim activation you can sign up via eSim, once you found the plan you want, give circledin the required info and then an email containing a QR code will be sent to the email on file.
- Q: What carriers does Circled in support?
- A: Currently Circled in offers AT&T, Verizon, T-Mobile, Google Fi, Cricket.
- Q: Are all circles Premium Postpaid service?
- A: Yes, with the exception of Google Fi and Cricket all circles from AT&T, Verizon, and T-Mobile are premium Postpaid service.
- Q:Why choose Postpaid over prepaid?
- A: You generally get better service/more areas to use your phone with Postpaid. Also on select plans you will have higher on-network priority than Prepaid.
- Q: Does Circledin provide more than just Cell phone circles:
- A: Yes, Circledin also has streaming circles where you can share your Hulu, Netflix, HBO Max, and Disney+ account with others and get monthly payments from members. To see the streaming circles you must create an account and login then go back to the all circles page and on the right side of the page there is a option to switch to streaming circles.
- Q: Are the prices on the website per line or for 4 people?
- A: Prices you see are per line added to the family circle available.
- Q: If I want to port out how do I do so?
- A: If you want to port out just open a ticket on our website and we will be able to assist.
- Q: If I wanted to host a family plan on Circledin do I have to ship sims or do billing myself?
- A: When you become an Account holder with Circledin all you have to do is sit back and watch the savings come in from people joining your plan for family pricing. Circledin manages all of the billing/account holder payouts, Shipment of sim cards, Activation, Etc.
- Q: If I am an account holder and someone on my plan does not pay, what happens?
- A: If a user on your account does not pay for one month, Circled in will cover that month and reimburse you for the non payment so that you don't lose out on a month. User line may be canceled for non payment.
- Q: If I become an Account holder do I need to verify myself?
- A: Yes, if you become an account holder Circledin requires that you verify who you are. Circledin with ask for some info and a picture of photo ID and uses "Stripe" as their verification provider.
- Q: Are Tablets, Smartwatches, or Hotspot devices allowed?
- A: Tablets and Smartwatches are allowed on Select plans. Hotspot services are not allowed at this time and if a Hotspot is detected by the head carrier your line may be canceled and neither Circledin or the carrier will provide a refund.
- Q: Can I buy a phone through Circled in?
- A: No, we only support BYOD(Bring your own device) service.
- Q: Does Circled in accept Credit cards and Debit cards
- A: Yes, we accept both types of cards. If you pay with a Credit card you can earn rewards from your Credit card provider every time you pay your monthly bill!
- Q: I have an AT&T Device, Is their special requirements for what phones can work on AT&T?
-A: Yes, if you check below this Q&A your device needs to be on the Whitelist in the PDF below to activate.
- Q: Is Circled in legit? Where are you located?
- A: We defiantly are legit! Were here to help you save money on your phone plan so you can have one less expensive bill to worry about. We are based in San Jose, California.
- Q: What are your hours of operation?
- A: Our company is open Monday - Friday(8 AM - 7 PM), sometimes if it is an urgent request our support staff will answer your question on a weekend.
- Q: Who manages the accounts on Circled in?
- A: Circledin acts as the account manager on all accounts so Account Owners and members are as off-hands as possible.
- Q: Is Circled in a cell service provider?
- A: No, Circledin is a business with a website that hosts peoples single line/2 line plans and allows Circledin members to join the plans and enable family pricing.
- Q: Do you have an official Subreddit?
- A: Yes, if you go to this link you can get to our Subreddit. Ask questions, comments, help others, etc. can be done on the Subreddit. Urgent requests can be sent via our website to make sure your request gets answered in a timely manner.
Link:
https://www.reddit.com/r/CircledIn_Official/new/
----------------------------------------------------------------------------------------------------------------------------------
Because AT&T is a carrier choice there is a few things you need to know before joining:
Does your phone work on AT&T? This PDF in the link below shows what devices are AT&T VoLTE Certified/Approved for use on the network.(Updated July, 6th, 2022)
Link:https://www.att.com/idpassets/ima...etwork.pdf
*Note: AT&T compatibility list may update at any time. Xiaomi devices are now banned from AT&T(did not get AT&T VoLTE Certification/Approval), select Huawei/ZTE devices still allowed. 5G Requires device capable of transmitting and receiving a 5G Signal/5G branded Compatible Sim Card.
AT&T Network status:
5G+: When you see 5G+ on the top of your phone's screen it can mean your either connected to MmWave or newly launched C-Band. Average speeds seen on 5G+ are between: 70 Megs per second - 600 megs per second. *Speeds may vary on 5G+ due to number of devices on tower(Congestion), Plan Type, device limitations, etc.
5G: Also known as LTE+NR NSA, this tech is when a carrier pairs LTE and 5G Non Stand alone tech together to keep speeds high when MmWave is not available. 5G Standalone(SA) does not need LTE to work. (5G Phone/5G Sim required)
5Ge/4G LTE: What's the difference between 5Ge and 4G LTE? not much really other than 5Ge means your area may have been upgraded with newer tech/higher speeds on LTE via Carrier Aggregation(CA).
4G HSPA+: This network is shutdown and no longer exists.
3G HSDPA/HSUPA: Less than 8% of AT&T's network has 3G still live, 3G that has been shut down has been converted into enhancing and widening the bandwidth of 5G in select markets.
All 3G that remains is either being shut down or capacity is being lowered.
2G/GPRS/GSM: This network is shut down and no longer exists. Coupons for Popular Stores