Kindle eBooks: Stolen In The Night, Christmas Cake Murder & More
$0.99 each
(10 eBooks Available)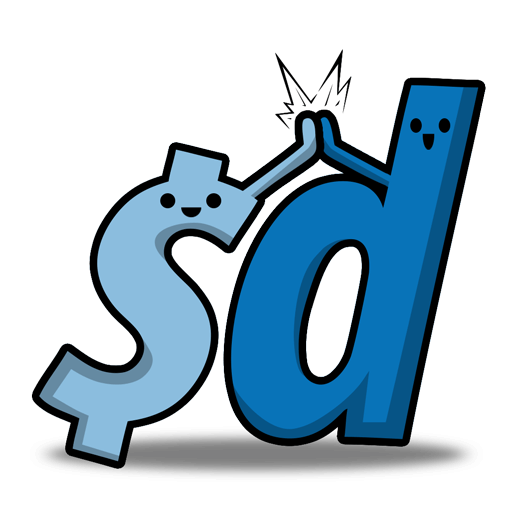 SiennaWing270
13,928 Views
Amazon.com
has
Select Kindle eBooks
on sale below.
Thanks community member
SiennaWing270
for sharing this deal
Deal Editor Note
:
Below each eBook, we have included the original poster's review and research of each title.
Editor's Notes & Price Research
Written by
You gave thanks to SiennaWing270 for this post.
Thank you!

SiennaWing270 posted this deal. Say thanks!
Original Post
Written by
Edited

December 7, 2022

at

04:01 PM
Merry Christmas everyone! Here is a quick list of great ebooks from my book clubs. All of these ebooks are 99 cents. Many are free if you have Kindle Unlimited. I hope you find something in here you love, and maybe some great ebook stocking stuffers for friends and family too!
1) Stolen in the Night by Patricia MacDonald (2022)
https://www.amazon.com/dp/B0BMVP8XG8
For my first time ever, I'm going to recommend an ebook here before I even bring it up to my reading group. This one is brand new, a rare top seller for 99 cents, and I didn't want to miss the chance to suggest it here. You just know the publisher is gonna jack up the price PDQ! No spoilers, but this is a classic psychological thriller, very well written, with characters that make sense, dialogue that rings true, and a story that absolutely needs to be read in one go. In some places the story rings a little too familiar, but I think that's just because I've read so much true crime. I hope you like this one, and check out the author's other books too.
2) Christmas Cake Murder by Donna Doyle (2022)
https://www.amazon.com/dp/B0BLRRBQD2
Another very new release here, that I just read last night. This one comes recommended from Lana, an old friend whom I love dearly. She suggested this quick read last week and it was a lot of fun. I love cozy mysteries like this. They're fun, light-hearted and breezy. Kind of like an episode of "Murder, She Wrote" or an old Reader's Digest story. Anyway, I don't have to say much about this one, except I love the setting and the pace makes this such a fun, easy read.
3) The Dalai Lama's Cat by David Michie (2012) https://www.amazon.com/dp/B008FQGOFQ
Ok, so this next one was a wild topic in my group awhile back. I might have mentioned it here before, if so bear with me. First: the title. This book is actually told from the perspective of a cat. Why? I don't know. I guess it makes the subject more approachable? Second: So what is this about? Well, here is where my group split down the middle. Half the group thought it was just a fun creative novel, the other half thought it was preachy back-door spiritualism. Wow. You may or may not like this one, but it's different and it's divisive which makes it perfect for a reading group I think. PS: you might have heard of the author, he had a couple other books about Buddhism that were fairly popular.
4) As I Lay Dying by William Faulkner (1930)
https://www.amazon.com/dp/B09X1831S5
This classic novel came up in conversation at group a few months ago. We were talking about Hemingway and Williams etc, and Kate (my god daughter) remarked that her kids don't read the classics in school anymore. Well, I remember reading this very tough book when I was young, must've been high school but can't remember now. Anyway, the book is an absolute classic of American literature. If you haven't read this you really should. But clear your calendar first. It's long and winding and not particularly cheerful. Nonetheless, an absolute must read and this kindle version is a great deal.
5) Days On The Road: Crossing the Plains in 1865 by Sarah Raymond Herndon (2016)
https://www.amazon.com/dp/B01DCBZWRY
Here is an amazing diary in the style of Lewis and Clark or Lauran Ingalls. This one is written by a young woman at the end of the US Civil War as she crosses the country to start a new life. The prose is remarkably colorful and easy to absorb, and the author describes the setting and mood with such vivid anecdotes that I felt I was traveling with them. It's almost like poetry and history mixed together, and you'll definitely get a solid understanding of what it was like to live in a wagon train crossing the country all those years ago. Wow!
And now, here are some of my old favorites that are still only 99 cents each. Most publishers jack up the price on ebooks after they've been out awhile so I'm surprised that these are still only 99 cents. More great ebooks at a great price:
6) The Subway: A Suspense Thriller by Dustin Stevens (2017) https://www.amazon.com/dp/B0783N7QT7
This one came to our group from Neighbor Nick. He's our resident expert on all things "criminal". By that I mean he loves a good crime story! So when he recommended "The Subway" I knew we were in for a good time. The story moves along quickly, characters and plot lines intertwine and you have to pay attention to the story or you'll get lost. The characters sound authentic and everyone matters. There is no filler in this book to waste your time. I read this one straight through and I bet you will too! (By the way: this book has nothing to do with trains!)
7) The Lawyer's Plea: A Legal Thriller by Freya Atwood (2022) https://www.amazon.com/dp/B0BB8M66GY
Another one from Neighbor Nick and the newest book in our reading list. (Warning: DON'T READ THE REVIEWS. Spoilers everywhere.) This is a tight legal thriller with courtroom action. I'd be surprised if they don't turn this into a TV movie soon. The characters have depth and emotion, the story can make you stop and scream and say "No, wait. WHAT?" all in a few pages. That to me is a good book. PS: this is Book 1 in a series of 2 books (so far). Both books are 99 cents. I haven't read the second title yet but it's on my reading list!
8) Last Train to Cairo by Paul Q. Cohen (2021) https://www.amazon.com/dp/B093YSBCD7
This travel memoir tells the story of a couple's trip across Egypt after the revolution a few years ago. Let's just say the trip doesn't always go right but the author is very open about what they see and do. They make a few bad choices but move forward anyway. The author's prose captivates with vivid descriptions and engaging dialogue. I felt like I was traveling with them, eating with them, walking with them, even sweating with them, lol! This is not a travel guide, but you will learn what it's really like to visit the pyramids and many other sights all over Egypt. I'm not sure I'm brave enough to take this trip, but after reading this book I already feel like I've been to Egypt!
9) Lay Me to Rest by E.A. Clark (2017)
https://www.amazon.com/dp/B07235NKWT
We picked this one for our group a couple years ago. It's a haunted house mystery that takes place in Wales. The setting is gorgeous, the story moves quickly, and the ending is worth the wait. This is a perfect book for late autumn. Grab your favorite glass of wine, turn down the lights, and put your feet up by the fire. I bet you'll get chills and have to turn on a light or two before you're done with this one! Isn't that why we read these books?! I hope you love it like we did.
10) The Hidden Hand of Death by Lawrence J. Epstein (2020)
https://www.amazon.com/gp/product/B086T371T7
Another great mystery and murder book series. Start here with Book 1. Setting is World War 2 in New York City. There are Nazis and Mobsters and Bad Cops and Good Cops and great moody settings and characters and dialogue. It's like reading your fave film noir or TV detective. A short book you'll finish in a couple hours and move on to the next I bet. There are 7 books in the series they're all 99 cents each so the price is right.
PS: Mods, please don't make this a Front Page Deal. Most readers like the blurbs just the way they are.
If you purchase something through a post on our site, Slickdeals may get a small share of the sale.
| | |
| --- | --- |
| Product Name: | Christmas Cake Murder : Christmas Cozy Mystery |
| Manufacturer: | PureRead |
| Product SKU: | B0BLRRBQD2 | Coupons for Popular Stores